St. Augustine's priest denies sexual abuse allegations in letter to parishioners
By Jessica Valeriani
Eagle Tribune
April 10, 2019

https://bit.ly/2KznbSy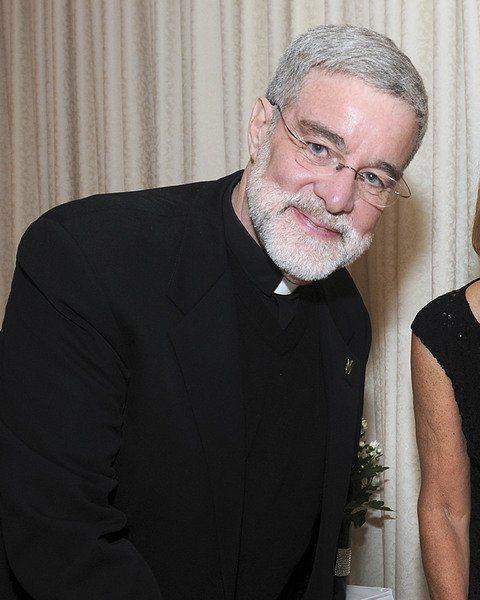 The Rev. Peter Gori, pastor of St. Augustine's Parish, has been placed on administrative leave following an allegation of sexual abuse of a minor in the early 1990s.
Photo by CARL RUSSO
The Rev. Peter Gori of St. Augustine's Church in Andover, one of two Catholic priests accused this week of sexually abusing a boy decades ago, has denied the allegations in a letter to parishioners.
Gori sexually abused the boy repeatedly in the 1990s when the alleged victim was 10 years old, according to attorney Mitchell Garabedian, who has handled several sexual abuse cases involving Catholic priests.
The Rev. William Waters, who was previously assigned to the former St. Augustine's Church in Lawrence, sexually abused the same boy from 1987 to 1990 when the alleged victim was eight to 10 years old, according to Garabedian.
Terrence Donilon, secretary for communications and public affairs at the Archdiocese of Boston, said the abuse is alleged to have happened at St. Augustine's in Lawrence. He said Catholic church officials are investigating, and that Gori has been placed on administrative leave.
Gori's letter to parishioners denying the allegations reads:
Dear Parishioners,
On a Monday morning it is quite normal to ask or reply to the friendly question, "How was your weekend?"
Parish priests usually respond with a chuckle or a smirk for obvious reasons. Our "weekend," understood as personal, free time for rest and recreation, is not on Saturday-Sunday. It is scheduled during the week, as regularly as possible.
My "weekend" is supposed to be Thursday-Friday. I need to tell you about what happened to me this past Friday, April 5th. I received a phone call from our Augustinian Provincial informing me that an allegation has been made against me concerning the sexual abuse of a minor from 30 years ago.
I assure you, as I assured the Provincial, that the accusation is false.
Nevertheless, there are strict protocols that engage in such a situation while an investigation is conducted and a determination made. Meanwhile, I cannot live in the parish rectory and I cannot publicly celebrate the sacraments without special permission. So, you will not be seeing me for a while and I appreciate your prayerful support.
When you ask Father Art, "How is Fr. Peter doing?" he will reply, "OK." As I am sure you understand, that is all that can be said while this unfortunate matter is under legal review.
Fortunately and helpfully, Father Bryan Kerns will be here at St. Augustine's for Holy Week and Easter.
Wishing you abundant blessings as Holy Week and Easter approach.
Father Peter
Contact: jvaleriani@eagletribune.com