List of Accused Clergy Includes Three Former St. James Priests
By Lauren Keene
Yolo County News
May 1, 2019

https://www.davisenterprise.com/local-news/accused-clergy-list-names-three-former-st-james-priests/

A list of 46 Sacramento-area clergy accused of sexual abuse, released this week by the Roman Catholic Diocese of Sacramento, names three priests who once served at St. James Church in Davis — including one whose conduct was the subject of a high-profile Yolo County court case.

Others on the list were assigned to Catholic churches in the neighboring Yolo County communities of Woodland, Winters, West Sacramento and Clarksburg.

"I am repulsed and heartbroken by the evil acts that were perpetrated upon the innocent by those entrusted with their care," Sacramento Bishop Jaime Soto said in a written statement accompanying the list, which was posted on the Diocese's website shortly after midnight Tuesday.

"The pain and suffering of the victims from the betrayal and loss of innocence has continued for decades and will never go away," Soto added. "I apologize for the sins and failures of the past. I am determined that such acts of abuse should never again occur in our diocese."

[Read the full statement here] https://www.scd.org/clergyabuse

[The list can be viewed here] https://www.scd.org/clergyabuse/list

Comprising 44 priests and two deacons, the compilation details what Soto called "credibly accused" clergy dating back to the 1950s, involving more than 130 male and female victims under the age of 25. The Sacramento Diocese covers 20 Northern California counties.

Prior to release, the list was reviewed by a team of legal professionals as well as a former executive assistant FBI director, Soto said.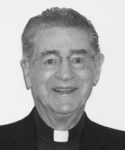 Andrew Coffey. Courtesy photo



* Andrew Coffey, who while assigned to St. James (1963 to 1994) allegedly inappropriately kissed a girl under age 14 in 1972. The incident was reported to authorities in 2002, eight years after Coffey retired, and he died in 2010. No disciplinary action was ever taken, according to Diocese records.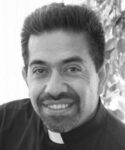 Hector Coria Gonzalez. Courtesy photo



* Hector Coria Gonzalez, who from 2012 to 2014 engaged in a sexual relationship with a teenage altar girl who in public statements characterized it as consensual. His conduct led to criminal charges in Yolo Superior Court, where he pleaded guilty to a felony count of unlawful sexual intercourse with a minor and was sentenced to 90 days in jail and three years' probation.

Coria returned to court in December 2017 after completing his probation, successfully petitioning to have the felony charge reduced to a misdemeanor and dismissed. He remains stripped of his priesthood.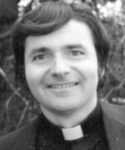 William Feeser. Courtesy photo



* William Feeser, assigned to St. James from 1982 to 1988. He allegedly molested two children under age 14 between 1977 and 1978, conduct that occurred earlier while he served at Our Lady of the Assumption in Carmichael.

Feeser retired in 2010 and was removed from ministry the following year following receipt of the girl's report. He died in 2012; the male victim came forward in 2016.

St. James' currently assigned pastor, the Rev. Rey Bersabal, declined to comment Tuesday.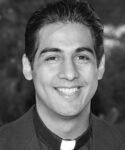 Uriel Ojeda. Courtesy photo



The list also includes nine priests assigned at one time to Holy Rosary Church in Woodland. One, Uriel Ojeda, made headlines stemming from the molestation of a young Sacramento County girl from 2007-2009, while still assigned to Holy Rosary. He had transferred to a Redding parish by the time the conduct was reported in 2011.

Sentenced to eight years in state prison after pleading no contest to molest charges in 2013, Ojeda remains incarcerated at the California Institution for Men in Chino and is eligible for parole this August, according to California Department of Corrections and Rehabilitation online records. He was dismissed from the priesthood in 2016.

Meanwhile, more names may be added to the list in the event more information becomes available, Bishop Soto said in his written statement.

The Diocese urges anyone who "has witnessed, or has reason to believe, or might suspect, there is or has been abuse involving clergy, employees or volunteers at any of our Catholic schools, parish religious education programs or other church-related events" to file a report with their local law-enforcement agency, then to the Diocese at 866-777-9133.

Additional information, such as counseling resources for abuse victims, talking points for children and a list of frequently asked questions regarding the list's release, also are available on the Diocese website.

— Reach Lauren Keene at lkeene@davisenterprise.net or 530-747-8048. Follow her on Twitter at @laurenkeene