School janitor with hidden past as priest left wake of abuse
By Brendan J. Lyons
Times Union
May 12, 2019

https://bit.ly/2WIGsCz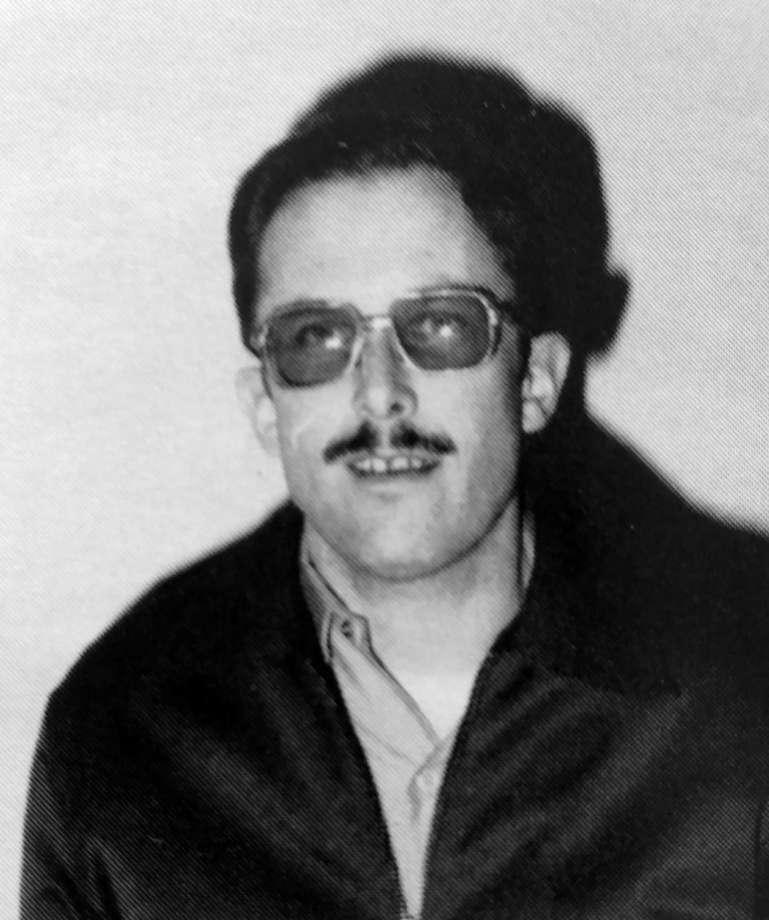 Eugene H. Hubert Jr. has been accused of sexually abusing young boys in New York and Minnesota.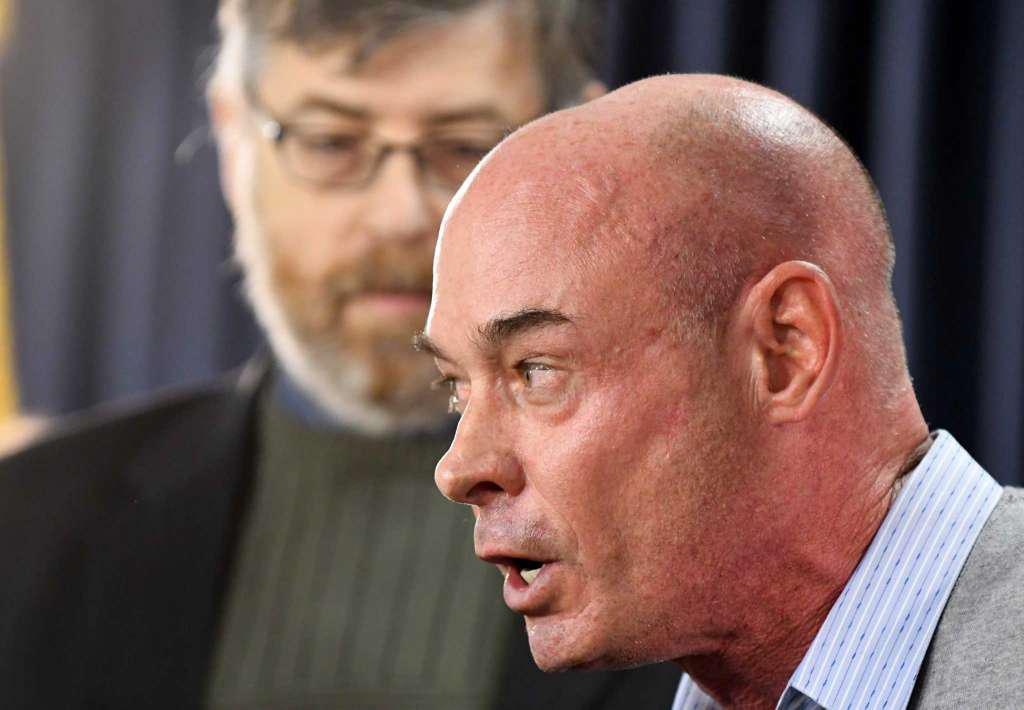 Jack Cesare, a Florida resident who was allegedly sexually abused by a Catholic school janitor in Albany as a boy, speaks during a press conference to bring attention to the Child Victims Act on Monday, Jan. 14, 2019, at the Legislative Office Building in Albany, N.Y. The Child Victims Act expected to pass this month after being blocked by Senate GOP for years.
Photo by Will Waldron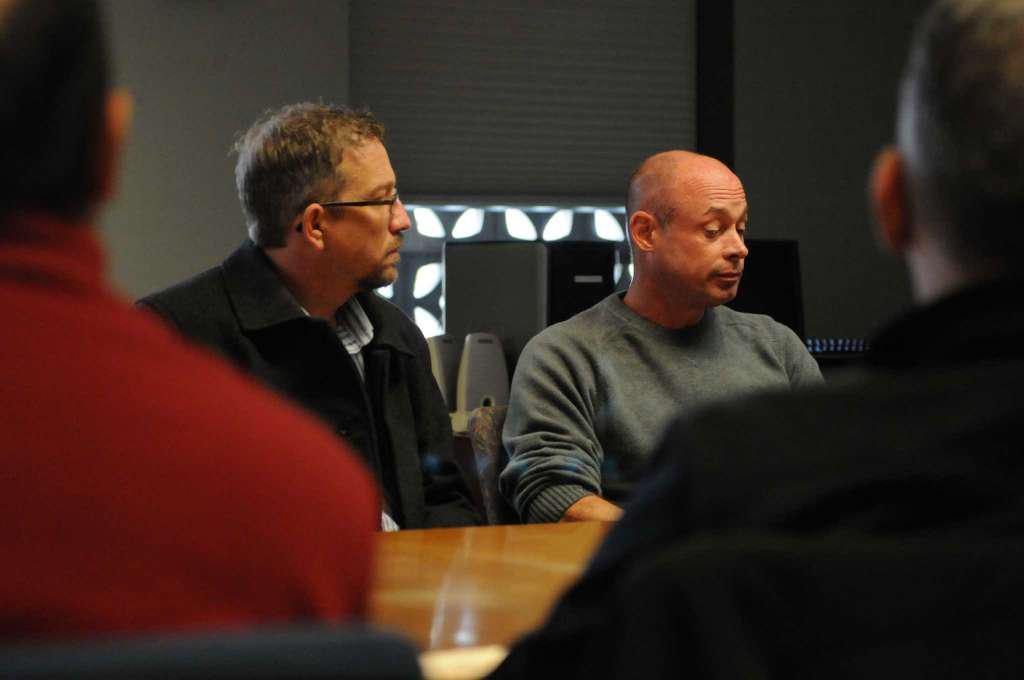 Michael Flynn, left, and Jack Cesare, right, during a meeting at the Times Union in Nov. 2012. Flynn said that Father Gary Mercure exposed himself to Flynn in the early 1980s. Cesare, of Florida, was sexually abused by a janitor at St. Teresa of Avila in Albany, where the incident with Flynn also took place.
Photo by Will Waldron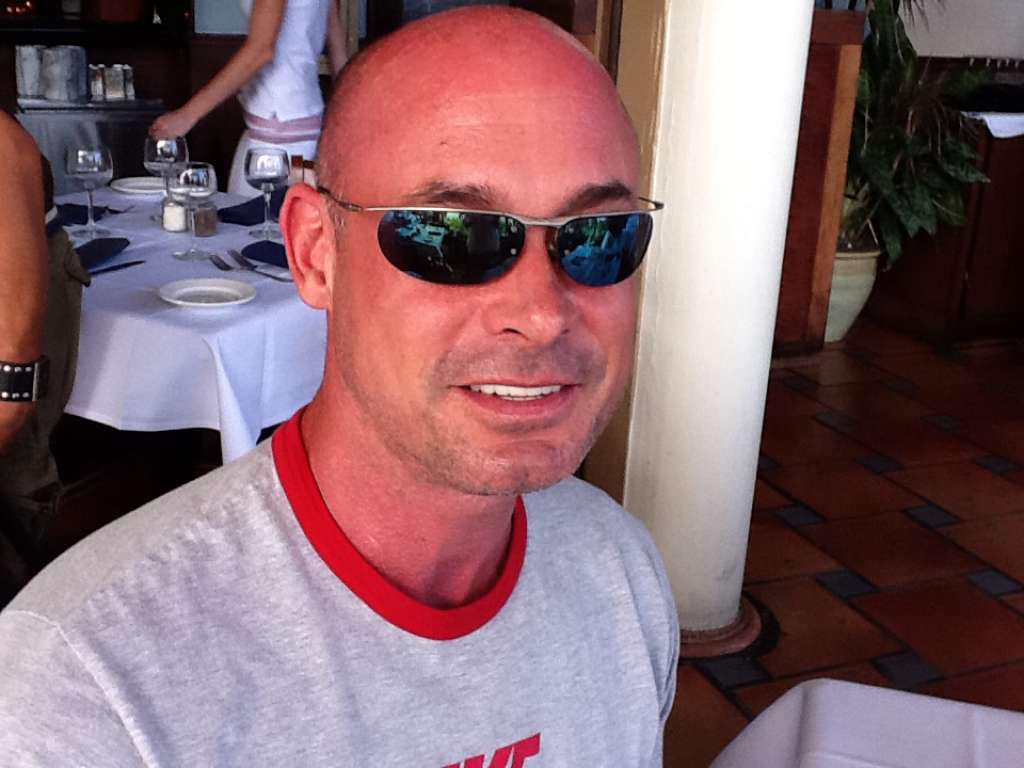 Jack Cesare, 47, said a janitor at a former Catholic elementary school, St. Teresa of Avila in Albany, sexually abused him at the school in 1977. The janitor, Eugene Hubert Jr., died in 1997 at age 54. Cesare said he is coming forward, in part, to advocate for a bill that proposes extending New York's statute of limitations involving sex crimes against children.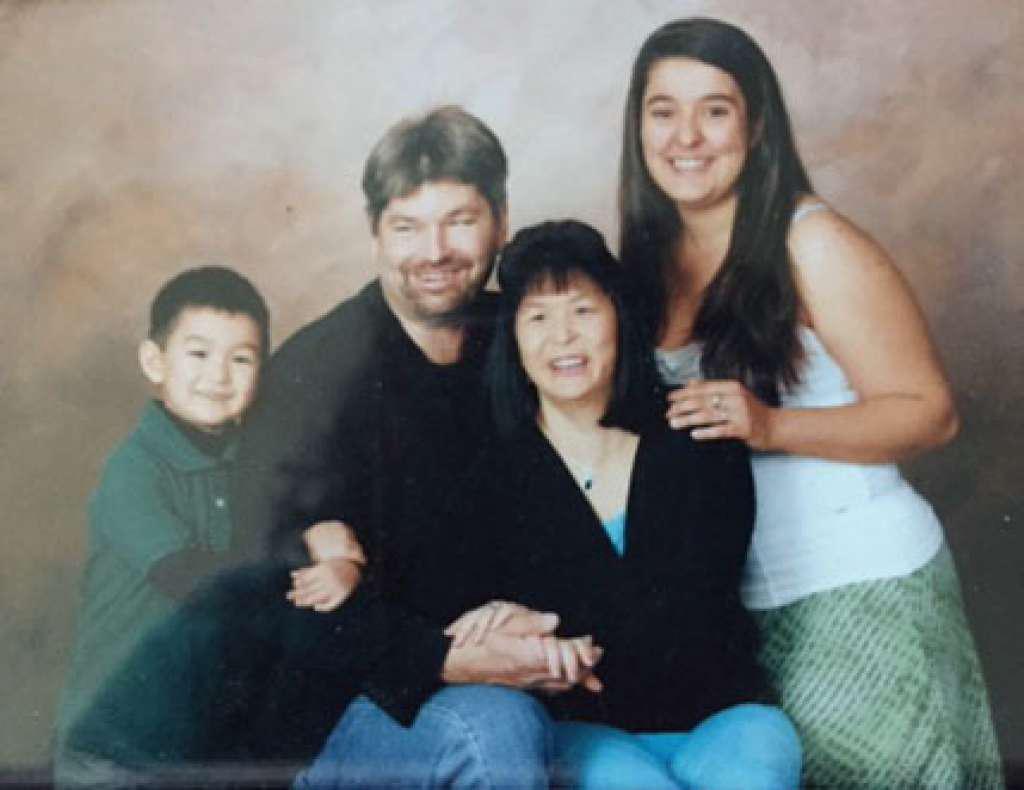 Stephen J. Erickson, 55, died on Dec. 21, 2018, from terminal cancer. His ex-wife, Margaret Sorokey, seated next to him, said the only time they had kissed was on their wedding day in 1999. Erickson disclosed to her the sexual abuse he suffered as a child only last year, as he was dying. A Florida attorney for the family is planning to sue the Albany Roman Catholic Diocese if New York passes the Child Victims Act, which would lift the statute of limitations for rape and sexual abuse.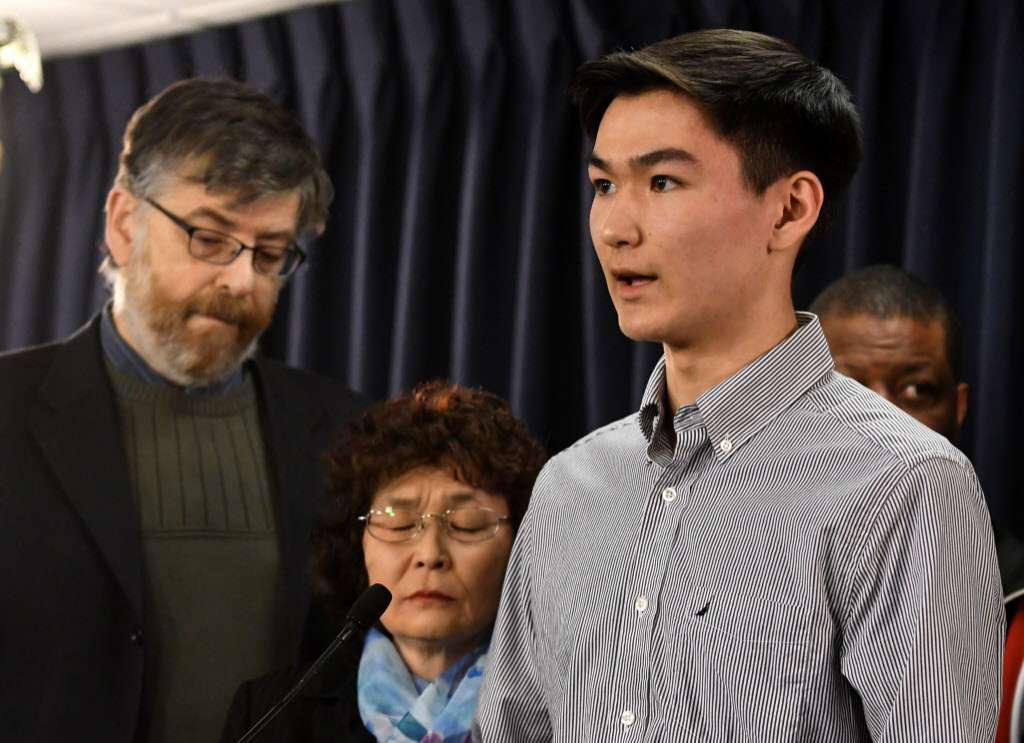 Stephen. H. Erickson, the son of sexual abuse victim Stephen J. Erickson is joined by his mother, Margaret Sorokey, center, and Gary Greenberg, founder of Fighting for Children PAC, left, during a press conference to bring attention to the Child Victims Act on Monday, Jan. 14, 2019, at the Legislative Office Building in Albany, N.Y. The Child Victims Act expected to pass this month after being blocked by Senate GOP for years.
Photo by Will Waldron
A former custodian who has been accused of systematically raping boys at a Catholic elementary school in Albany in the 1970s had allegedly done the same thing years earlier while serving as a priest with a seminary in the Midwest, where he attended college.
Interviews with his former employers and alleged victims, and records obtained by the Times Union, indicate that Eugene Hubert Jr. — a U.S. Army veteran who died in 1997 — also immersed himself in maintenance jobs at various schools for nearly 30 years, including at least two Catholic grade schools in Albany.
Many of the positions gave Hubert ready access to young boys, and he apparently used that to prey on them, according to interviews with his alleged victims.
When the details of his past were shared with attorneys for several men who were allegedly abused by Hubert as children, they said it indicates that Hubert may have been a serial pedophile and that there are potentially many more victims.
Jeff Herman, a south Florida attorney who is pursuing claims against the Albany Roman Catholic Diocese — on behalf of some of Hubert's alleged victims at a former Catholic grade school — said he's confident that Hubert had abused other boys.
"His resume reads like a who's who of a pedophile," Herman said. "We've seen this before ... where you get these men who want access to kids that go to places like the Big Brothers, the Boy Scouts and get active. They use their position to groom and seduce these victims."
The case also underscores the challenges of confirming sexual abuse claims that date back decades, when there were little or no electronic records, and allegations were often covered up or never documented, including by police and the institutions that harbored the abusers.
The state's Child Victims Act, passed earlier this year, will allow victims of childhood sexual abuse to file civil claims during a one-year window that will begin in August. Claims for sexual abuse and rape dating back decades had previously been blocked by the state's statute of limitations.
Hubert, who is the target of at least two claims that are expected to be filed against the Albany diocese, was from Essex County and had also worked for the Schroon Lake school district for 16 years until his death at age 54.
Hubert was never married and had no children. He worked for many years at children's summer camps in at least three states; he drove school buses and also volunteered for youth organizations, the employment records obtained by the Times Union indicate.
Hubert is accused of raping at least two boys in the late 1970s when he worked at St. Teresa of Avila school in Albany. The alleged sexual assaults took place at his Delmar home, in the school, and at a summer camp near Paradox Lake in Essex County, where Hubert would also ply boys with alcohol and pornography, they said.
Officials with the Albany diocese said they were not aware that Hubert had also worked at Blessed Sacrament grade school in Albany until the Times Union shared that information with them recently.
The earlier alleged abuse of at least five boys in the Midwest took place around the time that Hubert was a seminarian and attending what was then St. Mary's College in Winona, Minn., from 1968 to 1971. In Winona, records show, Hubert was involved with the Big Brothers, Boy Scouts, Cub Scouts and had been on the board of the local YMCA.
A 58-year-old Winona man and his two brothers have filed claims against the Roman Catholic Diocese of Winona-Rochester, which is about 60 miles southeast of Minneapolis, alleging Hubert sexually abused them when he was involved with a seminary adjacent to the college and went by the name "Brother Gene."
The man, who spoke on the condition of not being identified, said that Hubert had sexually abused him in the seminary's dormitory.
"I was 10 or 11 years old," the man said. He could not recall how he met Hubert. But he and his brothers had been involved with the Cub Scouts at St. Mary's Church in Winona around that time, he said.
The man said he told his mother about the abuse — she is now deceased — and he's confident that she reported it to someone.
"I thought the church shuffled him off to New York," he said. "This guy would just take a bunch of kids camping and stuff. We'd actually go to camp right behind the seminary. ... He had kids sleeping in his tent with him."
An attorney for the Winona-Rochester diocese last week confirmed that Hubert had served as an "order priest" with the Fr. Damien Seminary near St. Mary's College.
"Being that Hubert was not a diocesan priest, but rather an order priest of Fathers of the Sacred Heart, the Diocese of Winona-Rochester has minimal information regarding his background," said Tom Braun, the diocese's attorney. "I can confirm the existence of five civil lawsuits that have been filed against the Diocese of Winona-Rochester and Fathers of the Sacred Heart for sexual abuse allegedly perpetrated by Hubert."
Braun noted that the former Fr. Damien Seminary was "not owned, operated, or affiliated with the Diocese of Winona at any time." He did not say whether the diocese is aware of why Hubert suddenly left the seminary and returned to New York.
Elin Lindstrom, an attorney with Jeff Anderson & Associates in St. Paul, Minn., said the firm is representing the alleged victims of Hubert in that state. She said that for legal purposes dioceses will often make the case they are corporations that are separate from the Catholic institutions within their boundaries, including schools.
"But in reality, a bishop has control over the institutions in his diocese," she said. "So even if 'Brother Gene' is working at Fr. Damien Seminary, he had to have permission from the bishop of the diocese to do that."
Those lawsuits have been filed under seal in U.S. Bankruptcy Court in Minnesota, where the diocese there has sought bankruptcy protection as it deals with dozens of sexual abuse claims.
The allegations against Hubert in Winona mirror the stories of his alleged sexual assaults of young boys who attended Albany's St. Teresa of Avila, where Hubert had worked as a custodian from January 1976 until February 1979.
It's unclear whether Hubert was fired from St. Teresa's, but his departure was sudden and he remained unemployed for six months after leaving his job at the school, according to New York employment records obtained by the Times Union under a Freedom of Information Law request.
Officials with the Albany diocese, whose records are not public, said they do not have "verified information" to confirm how long Hubert had worked at the former St. Teresa of Avila off New Scotland Avenue or whether he had been fired.
A spokeswoman for the Albany diocese, Mary DeTurris Poust, also said that neither Bishop Edward B. Scharfenberger nor his predecessor, Bishop Howard J. Hubbard, were aware of Hubert's alleged abuse of children in Minnesota or that he had been enrolled in a seminary there.
She said they also were not aware that Hubert had worked at Blessed Sacrament grade school in Albany in 1973. Hubert had attended that school in the 1950s up until he was about age 15, according to the records obtained by the Times Union.
"Bishop Scharfenberger said to thank you for bringing this to our attention," Poust said in a statement. "The diocese will investigate to see what we can find out about this information, which would predate both the current bishop and bishop emeritus' tenure."
St. Teresa of Avila, founded in 1920, and a parish affiliated with it, were closed by the Albany diocese in 2009 and merged with a neighboring school and parish.
In 2012, the diocese had said an internal review board determined that Hubert had likely sexually abused at least one boy there in the 1970s. That alleged victim, 55-year-old Jack Cesare of south Florida, has been an outspoken advocate for the Child Victims Act.
A second alleged victim of Hubert's at St. Teresa's was Stephen J. Erickson, who died last December at age 55 following a battle with cancer.
Erickson's attorney — Jeff Herman of Boca Raton, Fla. — had obtained an emergency court order that month allowing him to take Erickson's sworn testimony for a future lawsuit he said they will file against the Albany diocese on behalf of Erickson's son.
Erickson was deposed in his bed at Albany Medical Center Hospital, days before he died.
In 2012, Erickson — then requesting anonymity — told the Times Union that Hubert gave him a fishing pole and supplied beer and cigars to him and other boys who went to his Adirondack camp. He recalled that Hubert, who drove a yellow Volkswagen, would pick up other boys in Colonie for their trips to a lakeside camp in southern Essex County.
Erickson, who struggled emotionally with the fallout, said that Hubert had raped him multiple times.
The Times Union obtained copies of two photos from Hubert's camp near Paradox Lake, including one depicting Hubert and another young boy.
Schroon Lake schools Superintendent Stephen Gratto said Hubert's personnel records contained no information indicating there had been any complaints of sexual abuse when he worked there from 1981 to 1997.
There were other complaints about Hubert, though, including claims he had eavesdropped on teachers' association meetings, rifled through desks without authorization, and used a racial slur to describe music on a jukebox in the school cafeteria, Gratto said.
Anderson, whose law firm specializes in child abuse claims, said they have "identified many other kids that didn't come forward" and who were allegedly sexually molested by Hubert.
"This guy is a big-time serial predator and we have a lot of information about his (method of operation) and his history," Anderson said. "This guy was really prolific, extremely predatory, a major manipulator and typically very successful at accessing many kids and causing them to live a life of shame and silence."