Clergy Sex-abuse Lawsuit: Camden Diocese Priest Was a "Serial Molester"
By Jim Walsh
Cherry Hill Courier-Post
May 14, 2019

https://www.courierpostonline.com/story/news/2019/05/14/brendan-sullivan-priest-clergy-sex-abuse-camden-diocese-assumption-atco-st-james-ventnor-hoffman/3663920002/

A Catholic priest, previously accused of sexually abusing a child at a parish in Atco, now is alleged to have molested an altar boy at a Ventnor church, according to a lawsuit filed Monday against the Diocese of Camden.

The suit claims a Philadelphia man, Justin Hoffman, was among multiple victims of the late Rev. Brendan Sullivan, who served at 10 parishes and two Catholic high schools between 1960 and 2004.

Hoffman accuses the diocese and a former leader, Bishop Nicholas DiMarzio, of failing "to warn or otherwise protect children of the diocese of Camden" from Sullivan, who's described in the suit as a "serial molester and sexual abuser."

"He was like my best friend, it's almost embarrassing to say," Hoffman, 29, recounted Tuesday at a news conference in Cherry Hill.

"But I don't think I made the connection that a lot of the effects he had on my life were really negative," recalled Hoffman, who noted he is a recovering alcoholic.

The Camden diocese in February included Sullivan's name on a list of 57 clergymen credibly accused of sexual abuse of minors.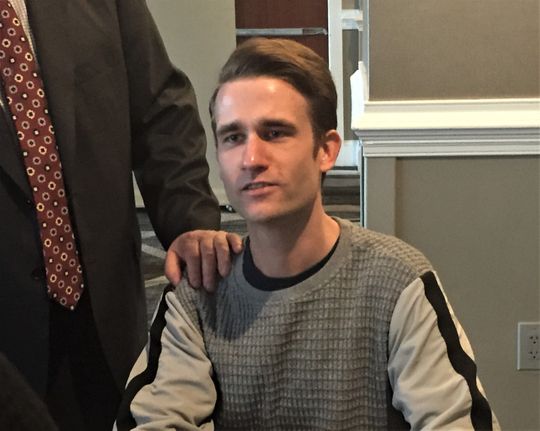 Justin Hoffman of Philadelphia claims in a lawsuit he was the victim of clergy sex abuse as a child at St. James Parish in Ventnor. (Photo: Jim Walsh, Staff photographer)



According to the lawsuit, Sullivan "acknowledged the substantiated allegation of prior abuse" of a 14-year-old boy at Assumption Church in Atco.

"The first accusation of abuse that the Diocese received concerning Brendan Sullivan was in 2010," diocesan spokesman Michael Walsh said Tuesday. "Even though he was then retired, he was removed from ministry and prohibited from serving as a priest."

Sullivan died in 2011 at age 76.

Walsh did not address Hoffman's lawsuit but said, "As in all such cases, the Diocese will notify law enforcement authorities of the accusation and offer professional counseling and therapy to anyone who claims to have been abused."

In the suit, Hoffman alleges Sullivan preyed on him during almost-daily encounters from about 1995 to 2001 at St. James Parish in Ventnor.

"My parents were cool with it, my mom not so much," Hoffman said at the news conference. "I think my dad kind of just said, 'Well, he's a priest. He'll be fine."

"Sullivan engaged in a calculated series of manipulation and grooming of (Hoffman) during his time as an altar boy," says the suit, filed in state court, Camden, by Haddonfield attorney David Cedar.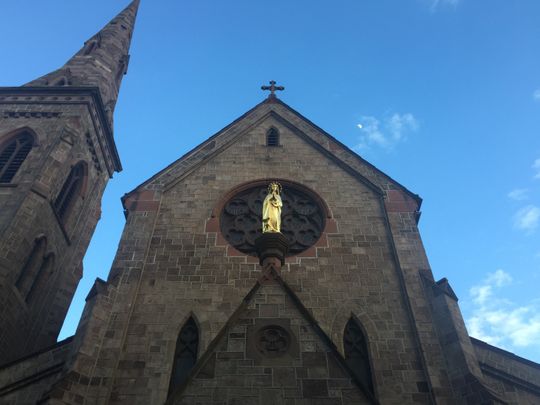 A spire rises above the Cathedral of the Immaculate Conception in Camden. (Photo: Jim Walsh, Staff photographer)



The suit alleges Sullivan would take Hoffman, then a Ventnor resident, and other altar boys "out on his boat and would take them swimming."

"He would also give (Hoffman) the opportunity to drive his boat, take him out to dinner, and would give him money randomly," the suit contends.

It alleges Sullivan's conduct included "indecent exposure of himself to (Hoffman), inappropriate fondling, groping and touching plaintiff and removing (Hoffman's) clothes and undergarments."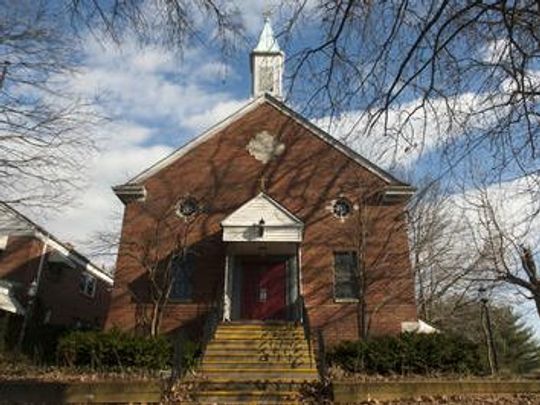 A priest once assigned to the former St. Maurice Church in Brooklawn is accused of sexually abusing boys at parishes in Atco and Ventnor. (Photo: Courier-Post file photo)



"Justin has talked about experiences that he had with other children present," Cedar said at the news conference. "So we know that there were other victims involved," the attorney asserted.

The suit claims DiMarzio and other church officials "knew or should have known that Sullivan abused children and was not fit to serve as a priest."

DiMarzio, who led the South Jersey diocese from 1999 until 2003, is currently the bishop of the Diocese of Brooklyn. A representative of the Brooklyn diocese did not comment.

According to Cedar, the suit is the first to be filed since Gov. Phil Murphy signed a law Monday that will extend the statute of limitations for victims of childhood sex abuse.

The new law, to take effect Dec. 1, allows victims of child sex abuse to sue over alleged offenses until they turn 55, or within seven years of their realization that the abuse caused them harm.

Also, victims previously barred from suing their abusers and institutions that protected them now have two years to go to court.

New Jersey's current law allows only two years to sue, and victims of child sexual abuse must act by age 20.

Hoffman contends his suit meets the current deadline because he sued within two years of realizing the "causal relationship" between his childhood sexual abuse and an adult life marked by "severe emotional distress" and addiction.

The suit says Hoffman made that connection around December 2017 "in the wake of the #MeToo movement."

It also asserts Hoffman's young age at the time of the alleged abuse, as well as his "Catholic upbringing and the devout Catholicism of his family weakened his ability to resist Sullivan or to report his misconduct.

Sullivan served at the Ventnor parish from 1987 until his retirement in 2004, according to the suit.

He previously was assigned to parishes in five Camden County towns: St. Maurice in Brooklawn; St. Joan of Arc in Camden; Our Lady of Grace in Somerdale;, St. Teresa and Queen of Apostles in Runnemede; and Assumption in Atco.

He also served at St. Patrick in Woodbury, St. Elizabeth Ann in Absecon and Blessed Sacrament in Margate.

Sullivan also taught at Camden Catholic High School in Cherry Hill and Holy Spirit High School in Absecon, according to the diocesan list of credibly accused clergy.

The lawsuit, which seeks punitive damage, accuses the defendants of negligence and breach of fiduciary duty, among other claims.

Jim Walsh: @jimwalsh_cp; 856-486-2646; jwalsh@gannettnj.com ; 856-486-2646