Diocese reopens priest-abuse allegations first raised in 1998
By John Cox
Bakersfield.com
May 20, 2019

https://www.bakersfield.com/news/diocese-reopens-priest-abuse-allegations-first-raised-in/article_df93b26c-7b43-11e9-81d0-f3d1aa77e2a0.html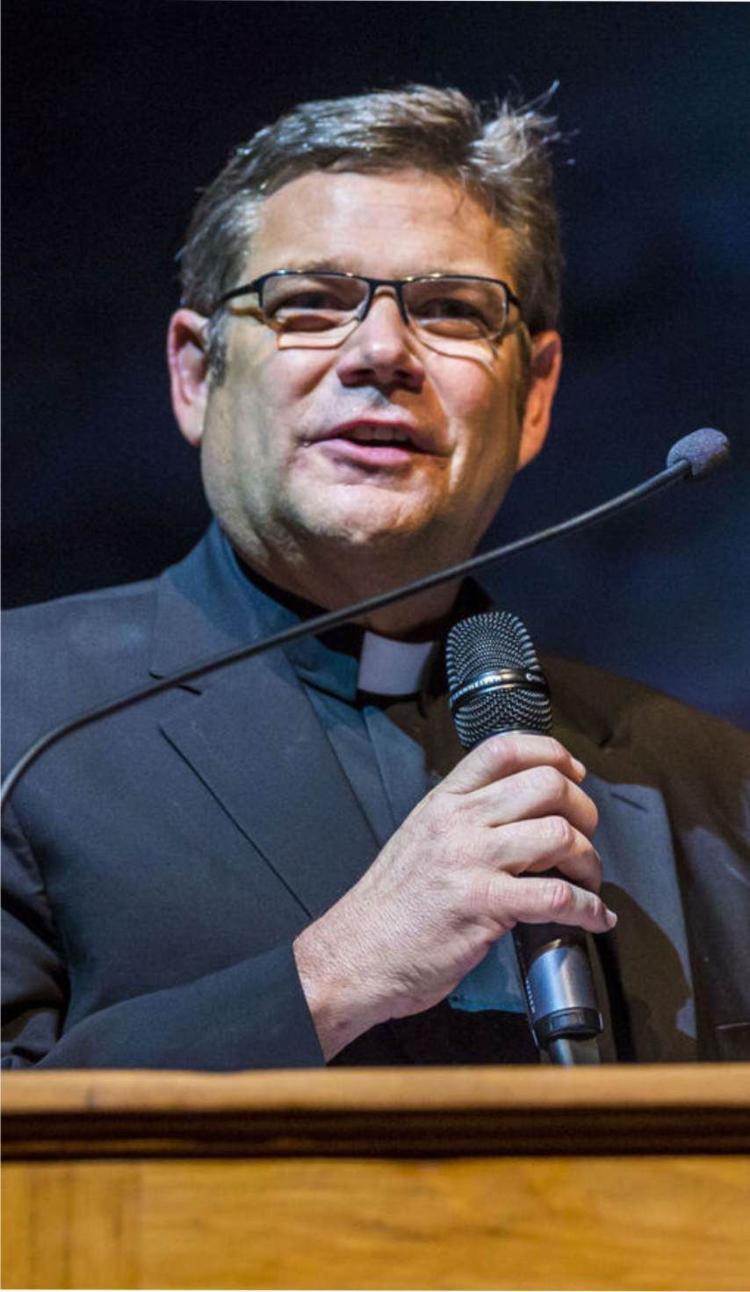 Monsignor Craig Harrison
Decades after the allegations first came to light, the Roman Catholic Diocese of Fresno is revisiting accusations Bakersfield priest Craig Harrison inappropriately touched a teenager while working at St. Joseph Church in Firebaugh in the 1990s.
"It is under review," diocese spokeswoman Teresa Dominguez said Monday. She declined to elaborate other than to confirm the accuracy of a report by KQED Inc., a Northern California media group, about the case.
The allegations by an unnamed individual were initially reported to the Firebaugh Police Department in 1998. They were brought to the diocese in 2002 and dismissed as unsubstantiated.
Harrison's attorney, Kyle J. Humphrey, rejected the allegations as opportunistic and false.
"No matter how many times that you try to pretend that the world is flat," he said, "you're wrong."
A group that advocates for victims of sexual abuse in the Catholic church issued a statement supporting the diocese's move to reopen the allegations.
"We are grateful that church officials from the Diocese of Fresno have the wisdom to recognize that past allegations against (Monsignor) Craig Harrison were likely improperly investigated, swept under the rug or otherwise ignored, and are reviewing those allegations again," read the statement by the Survivors Network of those Abused by Priests.
News that the diocese has reopened the case has come after at least three other individuals have accused Harrison of sexual abuse.
The diocese placed Harrison on paid administrative leave April 25 after being contacted by a man who alleged Harrison touched him on three separate occasions while serving as an altar boy at St. Joseph in Firebaugh. That case is not believed to be related to the other case initially deemed unsubstantiated.
Shortly after Harrison was placed on leave, a third man contacted the diocese alleging "inappropriate behavior" when he was a minor at St. Patrick's Church in Merced in 1988.
And a fourth man has alleged abuse at St. Francis of Assisi in Bakersfield, where Harrison was serving as pastor when he was placed on leave.
Harrison served as pastor at St. Joseph from July 1, 1992 to June 30, 1999. He worked at Our Lady of Mercy, St. Patrick's and Sacred Heart in Merced between Sept. 12, 1987 and June 21, 1989. Harrison has worked two stints at St. Francis in Bakersfield, once from June 22, 1989 to Oct. 16, 1991 and then again starting July 1, 1999.
Contact: jcox@bakersfield.com