Medley Accused of Covering up Priests' Child Abuse
By Katie Pickens
Owensboro Messenger
June 17, 2019

https://www.owensborotimes.com/features/community/2019/06/medley-accused-of-covering-up-priests-child-abuse/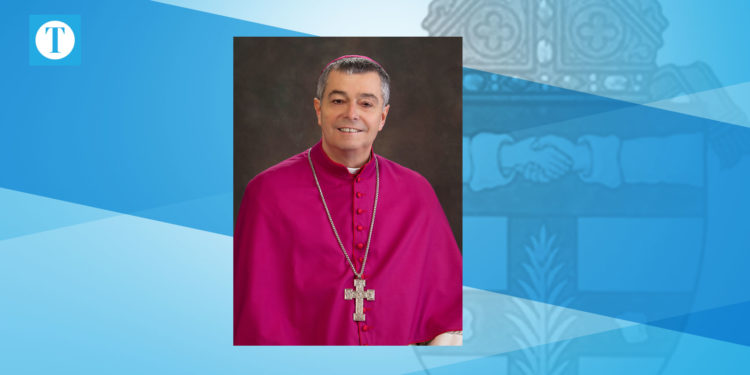 The Survivors Network of Victims Abused by Priests (SNAP) have filed a formal complaint against Diocese of Owensboro Bishop William Medley, arguing that he covered up abuse of the diocese's children by reassigning priests with credible allegations.



The Survivors Network of Victims Abused by Priests (SNAP) held a press conference in Owensboro on Friday to reveal the details of a formal complaint against Diocese of Owensboro Bishop William Medley. The 10-page complaint argues Medley covered up the abuse of children by assigning at least one priest with credible allegations of sexual abuse to a parish where children were expected to be less present.

The complaint was filed by Bowling Green native Michael Montgomery — a lifelong Catholic — and will be presented to Kentucky's highest-ranking Catholic official, Louisville Archbishop Joseph Kurtz. The complaint will also be presented to one of Pope Francis's top U.S. officials. These alleged actions occurred when Medley was serving as the personal director for the Diocese of Louisville during the 1990s.

Montgomery's filed complaint reveals a memo written by Medley, detailing a Louisville priest that was reassigned to a Catholic parish with fewer children given the priest's "history" and subsequent six-month therapy.

Missouri-based SNAP Director and spokesman David Clohessy said Friday's formal complaint is extremely rare.

"Very, very few of these are turned in," he said. "Sadly, the overwhelming majority of Catholics don't speak up against this issue. The inaction of most Catholics has been distressing. However, things are beginning to change. The overwhelming majority of Montgomery's complaint comes directly from the official church records from court, and from Medley's records."

Clohessy believes Medley won't respond to these factual records of his reassigning priests with a record of child abuse to other parishes.

"He won't say or do anything, I don't think–which is tragic because Montgomery is a lifelong Catholic who was looking forward to spending more time than ever in the church after retirement," Clohessy said. "He said repeatedly at the press conference, 'I hope I'm wrong about this.'"

Montgomery met with Medley face-to-face and asked him if everything he'd uncovered was true.

"He didn't deny it," Clohessy said. "It's all there in writing."

The complaint also alleges that Medley left out the names of two local priests who were known child abusers in his April press conference, where he released an official list of priests' names with substantiated claims of abuse.

"At least two credibly accused predator priests worked in the Owensboro area but have attracted no public attention here and are not on the diocese's official 'credibly accused' list,'" SNAP said in a statement.

The names of the priests who weren't added to the accused clergy list are Fr. Cosmos Dahlheimer, who worked at St. Maur's Priory in the Owensboro Diocese in South Union, Ky. in 1964 and Fr. Joseph T. Neeson, a pastor of St. Rose' Parish in Cloverport from 1925-1928.

Neeson was accused of child molestation in 2002, though he retired from the priesthood in 1957 and died in 1966. Dahlheimer was treated for psychological issues in the 1960s before being accused of abusing four children between 1970-1978. Two civil abuse lawsuits against Dahlheimer were settled in 2002, and he was listed as a credibly accused abuser by three church entities.

SNAP said they applaud Montgomery's "courage and compassion" and hope his bravery will inspire other current and former church staff members to obey Pope Francis' recent edict to speak up about knowledge or suspicions about clergy child crimes.

The Diocese of Owensboro released a statement to Owensboro Times on Monday in regard to these complaints.

"Bishop William F. Medley has previously met with Mr. Montgomery and is aware of the concerns raised regarding his position as clergy professional director from 1989-1993 in the Archdiocese of Louisville," the statement reads. "At this time Bishop Medley has not received any directives from the Papal Nuncio in regards to this matter. At last week's meeting of the United States Conference of Catholic Bishops (USCCB), the bishops adopted new protocols for reporting concerns such as these; Bishop Medley awaits further direction."

SNAP encourages those who have seen, suspected or suffered crimes to contact their local law enforcement, lawmakers and the state's attorney general.