Alleged Clergy Sex Abuse Victim to File Lawsuit against Buffalo Diocese, Erie Bishop Emeritus Donald Trautman
Erie News Now
June 18, 2019

https://www.erienewsnow.com/story/40674390/alleged-clergy-sex-abuse-victim-to-file-lawsuit-against-buffalo-diocese-erie-bishop-emeritus-donald-trautman

A victim who claims he was sexually abused by a priest in the Buffalo Diocese is moving forward with a lawsuit against the diocese and Erie Bishop Emeritus Donald Trautman for not doing enough to stop the abuse, attorneys announced Tuesday afternoon.

The victim - James Bottlinger, 50 - spoke publicly for the first time Tuesday. Bottlinger said he was abused while in high school in the 1980s by Father Michael Freeman at St. Mary of the Assumption Church in Lancaster, NY. Freeman is now deceased.

Bottlinger recently rejected a $680,000 compensation fund payment from the Buffalo Diocese. He is filing suit because, in his own words, "it is the right thing to do."

Attorneys said abuse by Father Freeman was reported at least three times to the Buffalo Diocese, during which time Trautman was the chancellor, before Bottlinger met Freeman as a teenager, and the priest started to abuse him.

At one point, Bottlinger said he even met Trautman while he was in Father Freeman's private living quarters in a church rectory. He said no action was taken, and Freeman was only moved to other parishes every time a complaint was made.

"He knew Father Mike was a pedophile," said Bottlinger. "Seeing me there in his room did not phase him one bit. He said, 'Hello, how are you?' We had a few laughs, and he left. I stayed at the rectory."

"If someone saw a known child abuser having a boy in his bedroom, it would have to raise red flags to any decent human being," said Steve Boyd, Bottlinger's attorney.

Father Freeman was named in last year's Pennsylvania grand jury report because he spent some time in the state.

The report said leaders of the Buffalo Diocese knew of Freeman's abuse in 1981 but did not remove him from ministry for eight years and never called law enforcement.

Watch the news conference

Erie News Now on Tuesday went to the campus of St. Vincent College in Latrobe, Pa., where Erie Bishop Lawrence Persico is attending a conference, to get the Erie Diocese's response to the new allegations. Until we reached out, Bishop Persico and the Diocese were unaware that the lawsuit involving the former bishop was coming.

"There continues to be so many hard feelings on the part of these victims about what role the church played in keeping this under wraps for so long," said reporter Lisa Adams. "How do you deal with that?"

"Absolutely," said Persico. "I can understand their feeling too because now this becomes another example. And it becomes very hard to maintain credibility and even to say that you're trying your best to bring light to all of this, so it's going to be a long process. All of us I think wish it would end quickly, but something new comes up. That's why even in Erie, we're still investigating people. That hasn't stopped because whatever it takes to restore the trust, we will continue to do that."

The Erie Diocese also provided the following statement:

Neither the Diocese of Erie nor Bishop Lawrence Persico were named in the lawsuit announced in the Diocese of Buffalo today. As non-parties, we are not able to review the details it contains until its public filing and dissemination.

However, just one week ago, the United States Conference of Catholic Bishops approved protocols to ensure that cases involving child sexual abuse and those who covered it up — including bishops — are handled appropriately. The Diocese of Erie is committed to these protocols.

When new information comes to light, the Diocese of Erie immediately provides it to law enforcement and its independent investigators. This same policy will be followed with today's first-time public statement by the New York survivor who alleges that Bishop Trautman mishandled this case during his tenure as chancellor of the Diocese of Buffalo.

As always, we will cooperate with law enforcement, should they contact us.

Trautman in Erie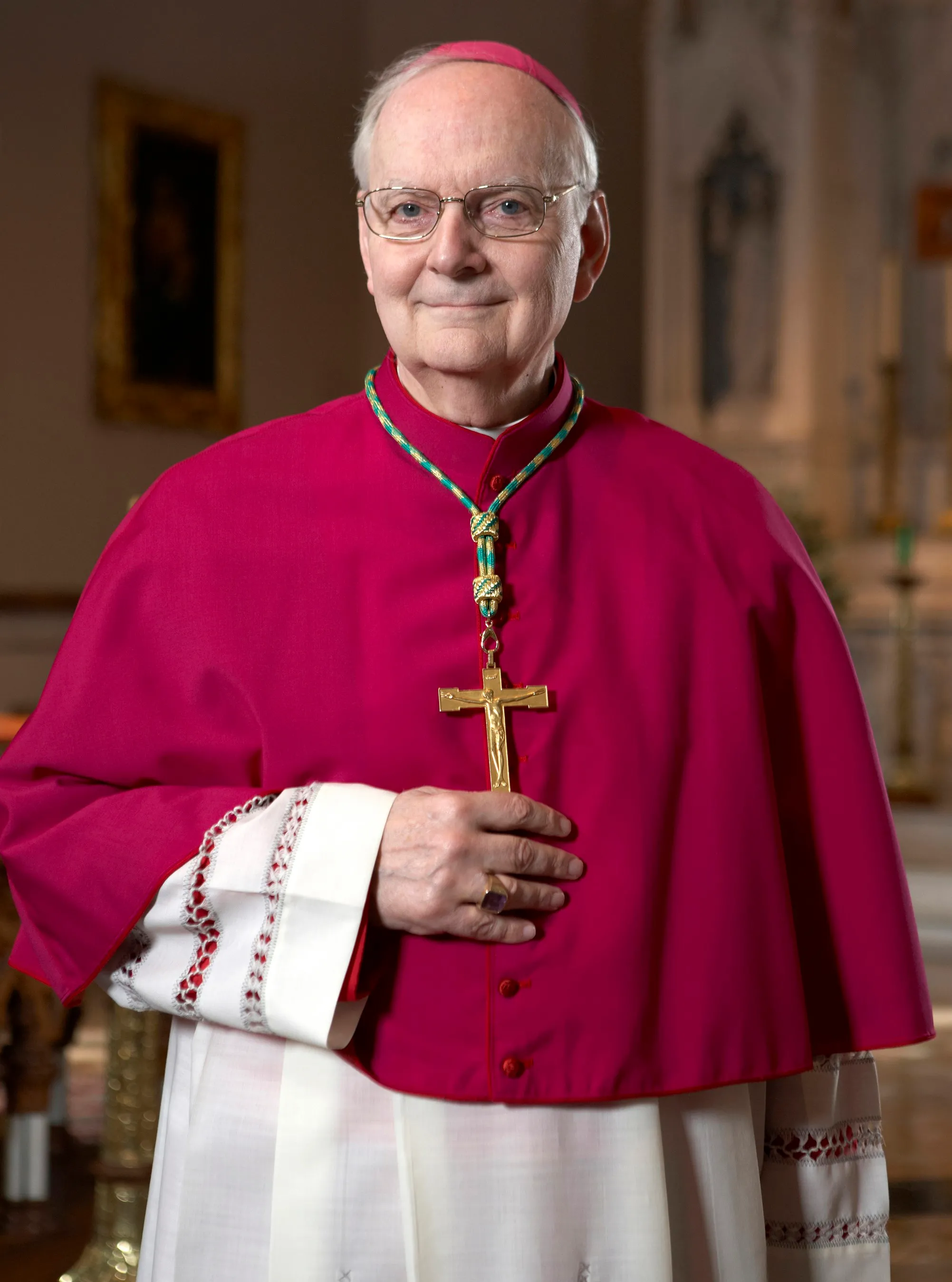 Bishop Emeritus Donald Trautman



Trautman came to Erie in 1990 after serving as auxiliary bishop in the Diocese of Buffalo. He spent 22 years as Bishop of the Erie Diocese.

Pennsylvania Attorney General Josh Shapiro has accused Trautman of intentionally waiting out the statute of limitations in reporting abuse by former Priest William Presley.

Trautman said Presley was retired in 2002 when a series of allegations were made about sexual abuse that reportedly occurred in the '60s and '70s. Presley was quickly removed from all priestly qualifications, according to Trautman. Presley died in 2012.

Shapiro also said Bishop Donald Trautman knew about and covered up the abuse by Father David Poulson, who was sentenced in January to spend 2 years, 6 months to 14 years in prison for sexually molesting two boys between 2002 and 2010.

Bishop Lawrence Persico said Trautman never told him about a memo obtained by a Grand Jury regarding an alleged sexual abuse of minors case involving Poulson when Persico took over in 2012.

Trautman had filed an appeal to the Pennsylvania Supreme Court to block the 884-page grand jury report on clergy sexual abuse, but he withdrew it in early August 2018. He initially filed the appeal because the grand jury report did not give a fair, accurate portrayal of his conduct and actions as bishop of the diocese for 22 years, according to a statement.

The same day the grand jury report was released, Trautman said he stands on his record of addressing such abuse in a lengthy, written statement.