Tulsa Priest Placed on Leave Amid Sexual Misconduct Investigation
By Andrea Eger
Tulsa World
July 5, 2019

https://www.tulsaworld.com/news/local/crime-and-courts/tulsa-priest-placed-on-leave-amid-sexual-misconduct-investigation/article_4712dd9c-6ddd-5823-8fbf-a7e6ace6b3c5.html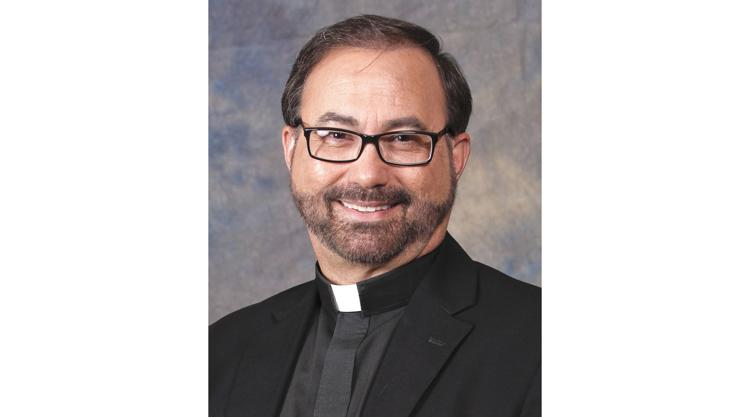 The Catholic Diocese of Tulsa and Eastern Oklahoma has announced it has placed Father Joe Townsend on administrative leave amid allegations of sexual misconduct with a minor.



The Diocese of Tulsa and Eastern Oklahoma announced Friday that a local priest has been placed on leave amid an investigation of an allegation of sexual misconduct with a minor.

The Rev. Joe Townsend, who was ordained in May 1988 according to the diocese's website, is under internal investigation conducted by "professional third-party investigators," which will be reviewed by a board of lay people, the Diocesan Review Board, stated Harrison Garlick, chancellor and attorney for the Tulsa diocese.

It was unclear from a Friday afternoon press release whether any related law enforcement investigation is underway. When asked, Dave Crenshaw, a spokesman for the diocese told the Tulsa World "out of respect to both the accused and alleged victim, the press release is all we can share until the investigation is complete."

On Friday evening, Tulsa County District Attorney Steve Kunzweiler told the World: "I was contacted by the diocese yesterday and informed that an allegation had been raised. Based on that report to me, I contacted the Tulsa Police Department and referred one of their child crisis detectives to contact the diocese about what information they have."

In its press release, the Tulsa diocese pledged "to be transparent and cooperative with all civil authorities."

"The Diocese is committed to a process that is both victim-centered and respectful of the rights of the accused," Garlick said in the written press statement. "Father Joe Townsend is presumed innocent, he is fully cooperating with the investigation, and he denies all allegations of misconduct. A priest being placed on administrative leave is a prudential step in the procedures of addressing an allegation of sexual misconduct. It permits the Diocese to conduct an open, thorough and fair investigation."

According to Tulsa World archives, Townsend was assigned in 2007 as pastor at St. Benedict Catholic Church, 2200 W. Ithica St. in Broken Arrow.

TOP ARTICLES

1/5

READ MORE

'Something like this has to happen every

year': Independence Day offers first sense of normalcy in Webbers Falls

When Bishop Konderla announced new priest appointments across the Tulsa diocese in April 2018, Townsend was listed as beginning a "sabbatical experience for one year."

The Diocese is asking anyone with knowledge or concerns to contact local law enforcement and call the diocesan Pastoral Hotline at 918-307-4970. Callers to the hotline will be greeted by an automated message and may leave messages anonymously, if preferred.

Featured video

WPX Energy's 260,000-square-foot tower will be built on the block of property where the old Spaghetti Warehouse was located.

The Church of Saint Mary, 1347 E. 49th Place, reminded its parishioners on Friday that Townsend had served as associate pastor there about 15 years ago and urged anyone with information about this case or any other to call the Oklahoma Department of Human Services Abuse Hotline, 800-522-3511.

Townsend is listed in the online history of the St. Philip Neri Catholic Newman Center at the University of Tulsa as chaplain there from 2002-03, at which time he was also pastor at Saints Peter and Paul Catholic Church, 1436 N. 67th East Ave.

Both St. Mary and Sts. Peter and Paul have parochial schools on site.