Priest in Kck Archdiocese Charged with Possessing Child Pornography
By Emily Sinovic and Zoe Brown
KCTV
July 18, 2019

https://www.kctv5.com/news/priest-in-kck-archdiocese-charged-with-possessing-child-pornography/article_aa4ceb66-a9a9-11e9-95db-0320dc8459b3.html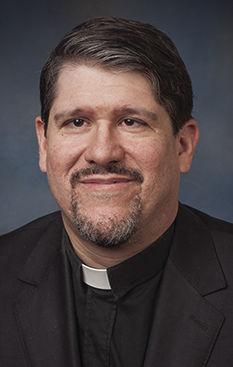 Father Christopher Rossman was first ordained back in 2007 in the KCK Archdiocese.



A priest in the Kansas City, Kansas Archdiocese has been charged with possession of child pornography.

Some are calling for the archbishop to do more to protect parishioners from predator priests.

Father Christopher Rossman was first ordained back in 2007 in the KCK Archdiocese.

Rossman, still currently a priest within the KCK Archdiocese, has been charged in federal court with possessing child pornography.

Rossman was a priest at Prince of Peace in Olathe during his first two years but has since been all over the diocese including parishes in Topeka, Holton, Mayetta, Holton, Baldwin City, and Lapeer.

In September of 2016, the diocese suspended Rossman,

The KCK Archdiocese released a statement on Thursday, that said in part:

"On Sept. 9 the archdiocese received information indicating that father Rossman had accessed inappropriate content on his computer; the archdiocese then reported the matter to police. . . Father Rossman was immediately suspended. . . The archdiocese will continue to cooperate with law enforcement."

In Jan. 2019, the KCK Archdiocese published a list of priests with "substantiated allegations of clergy sexual abuse of a minor." Rossman was one of the priests named.

David Clohessy is the Missouri director of SNAP, the survivor network of those abused by priests.

"We're glad that he's been investigated and being charge," he said.

On Thursday, they met outside St. Peter's Cathedral to hand out fliers with information about more priests he says the archdiocese is keeping quiet about.

They believe the church hasn't done enough to protect victims.

"If Archbishop Naumann had done years ago the kind of outreach that we're doing, it's very likely this priest would've been charged back in 2016 or even earlier," Clohessy said. "In this one archdiocese in the last six months we've found 14 priests. Fourteen credibly accused priests who have spent time in this archdiocese that are not on archbishop's list."

As part of its statement, the KCK archdiocese said it wants to make sure anyone who suspects any wrongdoing by a priest or any other church employee to contact them.

Rossman's attorney told KCTV5 his client has yet to appear in federal court, that no date has been set for his first appearance, and that it is too early to comment on the case.