Portland Archdiocese Settles 8 Sexual Abuse Claims Against Former Oregon Priest
By Conrad Wilson
OPB
August 02, 2019

https://www.opb.org/news/article/priest-sexual-abuse-north-bend-oregon-brazauskas-settlement/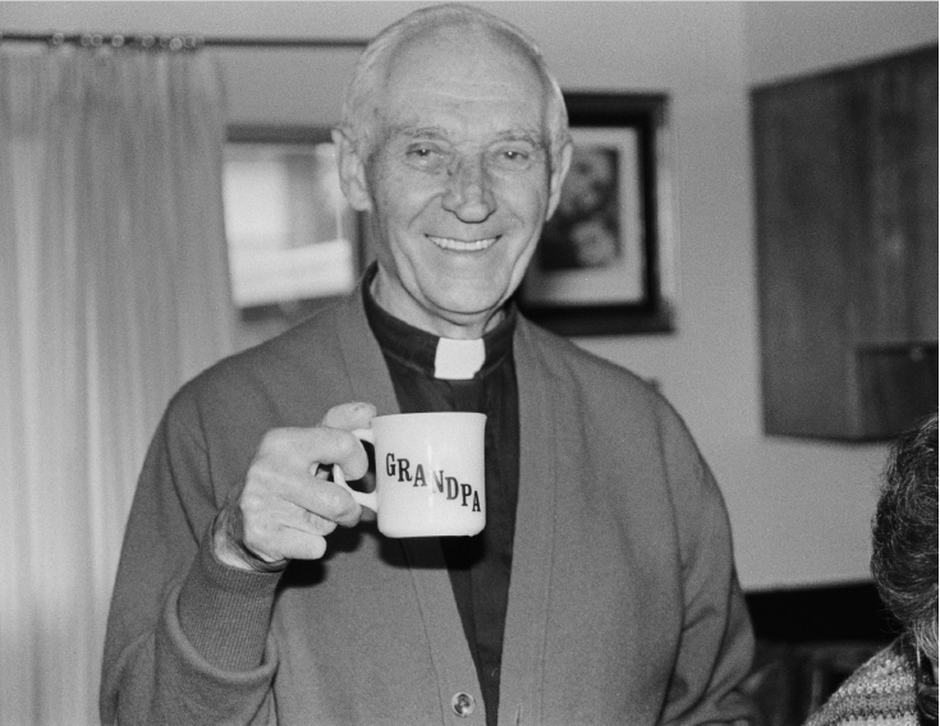 On July 31, 2019, the Archdiocese of Portland settled a lawsuit involving eight alleged sexual abuse victims. The victims say Rev. Pius Brazauskas abused them in North Bend, Ore. between 1975 and 1985.
Photo by Stephen Crew
The Archdiocese of Portland has agreed to settle eight claims of sexual abuse involving former North Bend priest Rev. Pius Brazauskas.
Together the settlements add up to nearly $4 million.
The alleged abuse stems from about 1975 to 1985 involving boys who at the time of the abuse were between 5 and 16 years old. At the time, Brazauskas was in his 70s.
Brazauskas died on March 1, 1990. He was 84 years old.
A January 2018 lawsuit filed in U.S. District Court for the District of Oregon identified three victims as J.B., S.R. and S.F. They were the first sexual abuse allegations against Brazauskas.
After the lawsuit was filed, five more men came forward, said Peter Janci, attorney for the victims.
"We think there are a lot of other victims out there," Janci said. "He was somebody who had an insatiable proclivity to abuse kids. In my career, representing hundreds of victims of child sexual abuse I don't usually see individuals who develop that inclination in their 70s."
Attorneys for the Archdiocese of Portland didn't return interview requests.
Brazauskas was born in Lithuania. He was ordained in 1930 and came to New York in 1949 before traveling to St. Louis where he was an assistant at St. Engelbert's Parish. He moved to Oregon in 1951 where he served as the chaplain for Sacred Heart Hospital in Eugene. In 1971, he was appointed chaplain at St. Catherine's Residence and Nursing Center in North Bend, on the southern Oregon coast. He also served as a priest at Holy Redeemer Catholic Church, where the alleged abuse took place.
Most of the victims were altar boys, Janci said.
"Some of then suffered abuse year after year, for many years," Janci said. "For many of them that was a weekly, or more than once a week occurrence."
Brazauskas had a similar pattern for how he abused the young boys, Janci said. He would isolate them either at the church or at his home, where he also said a weekly mass, Janci said.
"He would find ways to get boys alone and he would sexually abuse them," Janci said. "He was known for his affection towards children, for his interest in children."
A Register-Guard article from May 1957 profiled Brazauskas, noting his affinity for children at the hospital where he worked.
"He always has candy and bubble gum for the youngsters, and to some he is known only as 'Dr. Bubblegum,'" the article said.
Brazauskas was also an internationally known painter whose work hung in Catholic facilities around the Northwest.
"He would tell these boys that he was painting them into these religious scenes," Janci said. "Of course, he would tell one boy that, he would abuse that boy; the next boy would come over and he would tell that boy it was actually him he was painting."
Janci said he believes this is the largest group to come forward to credibly accuse a single priest in Oregon since 2004, when the Archdiocese of Portland declared bankruptcy. He said even though so much is known about sexual abuse in the Catholic Church, this case represents what's still out there.
"Unfortunately, the Pius Brazauskas situation is likely an indicator that there are many victims and probably many abusive priests we still don't know about," Janci said.