Tulsa priest placed on leave amid sexual misconduct investigation
Tulsa World
August 02, 2019

https://bit.ly/2yA4epN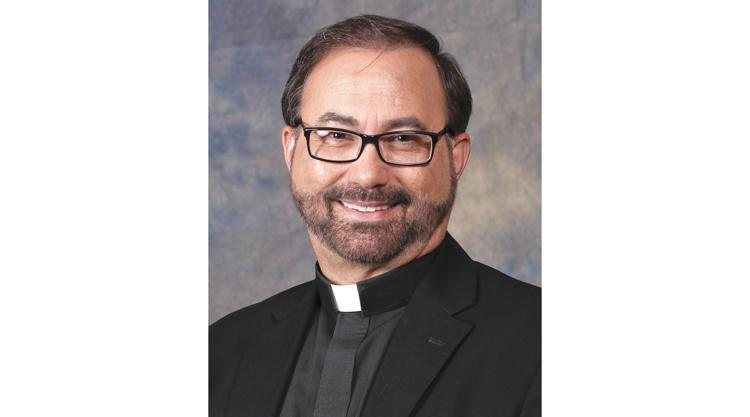 The Catholic Diocese of Tulsa and Eastern Oklahoma has announced it has placed Father Joe Townsend on administrative leave amid allegations of sexual misconduct with a minor.


[with video]



A Tulsa Catholic diocese investigation on Friday determined that sexual misconduct allegations against a local priest date back more than two decades.

The allegations of misconduct against Father Joe Townsend, a priest of the Diocese of Tulsa and Eastern Oklahoma, stem from his time as an associate pastor at St. Pius X Catholic Church in Tulsa from 1988 to 1991, according to a news release. Townsend was ordained in May 1988.

Townsend was placed on administrative leave in early July after the "non-frivolous allegation of sexual misconduct with a minor" was made, the news release said. Church officials said they have engaged a "third-party investigation" into the allegation.

Father Richard Bradley, pastor of St. Pius X Catholic Church, said church officials are "sad to learn" that the allegation involves his church and school community.

"We understand the need to fully investigate the allegation in order to bring to light any abuse that may have occurred, and we pledge our support of the investigative process," Bradley said.

"At the same time, we affirm that there are many students from that era as well as their parents, who remember Father Joe fondly and favorably."

Townsend denies the allegation of misconduct.

Tulsa County District Attorney Steve Kunzweiler said the diocese contacted his office about the allegation in early July before he subsequently referred the information to the Tulsa Police Department.

According to Tulsa World archives, Townsend was assigned in 2007 as pastor at St. Benedict Catholic Church in Broken Arrow.

When Bishop David Konderla announced new priest appointments across the Tulsa diocese in April 2018, Townsend was listed as beginning a "sabbatical experience for one year."

The diocese is asking anyone with knowledge or concerns to contact local law enforcement and call the diocesan Pastoral Hotline at 918-307-4970. Callers to the hotline will be greeted by an automated message and may leave messages anonymously if preferred.