Shake-up at Archdiocese: Cincinnati's No. 2 Bishop Failed to Share Complaints about Priest
By Dan Horn
Cincinnati Enquirer
August 5, 2019

https://www.cincinnati.com/story/news/2019/08/05/rev-geoff-drew-cincinnati-archdiocese-give-update-st-ignatius-priest/1920584001/

Auxiliary Bishop Joseph Binzer will no longer oversee priest personnel matters in Cincinnati because he failed to report accusations that a West Side priest behaved improperly with children.

Binzer's removal is part of a shake-up announced Monday at the Archdiocese of Cincinnati over its handling of misconduct complaints against the former pastor of St. Ignatius of Loyola in Green Township.

The pastor, Geoff Drew, is now on leave while the church investigates the complaints.

"It's obvious that in this matter we have handled things very, very poorly," Archbishop Dennis Schnurr said in a statement Monday. "I'm sorry for the pain that this has caused so many people."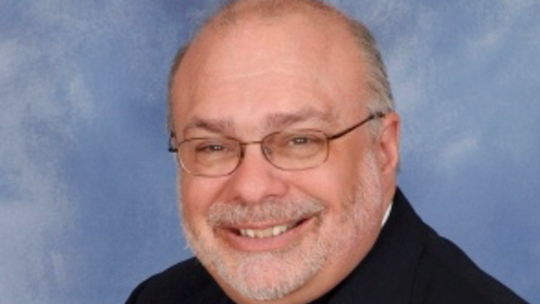 The Rev. Geoff Drew was placed on leave from St. Ignatius of Loyola in Green Township after the church received complaints about his behavior around children. (Photo: Provided)



Archdiocese spokesman Mike Schafer said church officials received complaints about Drew in 2013 and 2015 when he was pastor at St. Maximilian Kolbe in Liberty Township, but they kept him in the job after local prosecutors determined he didn't break the law.

The complaints included hugs, shoulder rubs, patting of knees, comments of a sexual nature and texting, Schafer said. None of the complaints claimed Drew sexually abused a child.

Binzer, the second highest ranking official in the archdiocese, did not share the complaints with Schnurr or the priest personnel board and did not alert the archbishop when Drew requested a transfer to St. Ignatius in 2018.

Schafer said Binzer, who will remain as auxiliary bishop, will no longer be in charge of the priest personnel department. The Rev. David Endres will take over as head of priest personnel.

Schafer said the archdiocese also is revamping its internal communications to make sure complaints are run up the chain of command.

Because they weren't in Drew's case, Schafer said, the priest was approved for a transfer to St. Ignatius when he requested one.

"We apologize. We were wrong," Schafer said. "It was a bad decision and we will not be repeating it."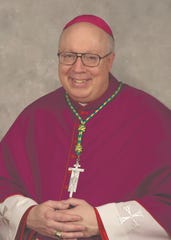 Auxiliary Bishop Joe Binzer was removed as the priest personnel director at the Archdiocese of Cincinnati. He will remain as auxiliary bishop. (Photo: Provided)



Schafer said Binzer isn't solely to blame. He said church policy on handling priests who are the subject of complaints is changing, too.

In the future, Schafer said, any priest accused of violating the archdiocese's Decree on Child Protection will be placed on administrative leave immediately, even if the allegation is not a crime.

The decree, which was adopted in the early 1990s, prohibits a wide range of behavior with children that is not necessarily illegal, such as bullying, inappropriate comments, texting and being alone with a child.

Schafer said Schnurr became aware of the complaints about Drew in August 2018 when the archdiocese received a new complaint about his behavior when he was at St. Maximilian. By that time, Drew had been transferred to St. Ignatius.

The matter was referred to the Butler County prosecutor's office, Schafer said, which told church officials to restrict Drew's access to St. Ignatius' school but not to remove him from the parish while its investigation was in progress.