Child Victims Act lawsuits to peel open decades of secrecy in clergy sex abuse
By Jay Tokasz And Dan Herbeck
Buffalo News
August 13, 2019

https://bit.ly/2MhgdS7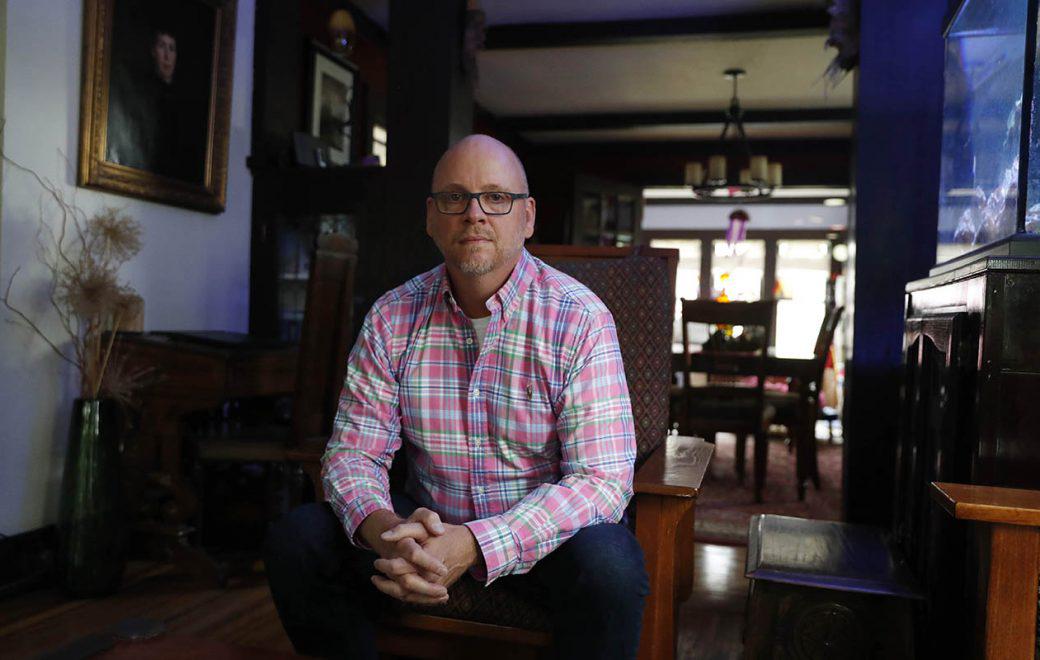 David Harvey, of North Buffalo, will be filing a lawsuit under the state's new Child Victims Act.
Photo by Sharon Cantillon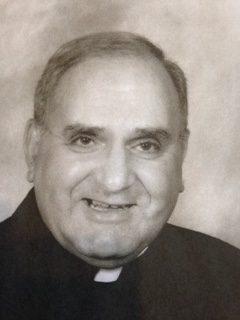 The Rev. David Peter.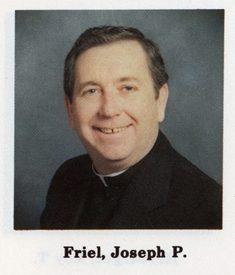 The Rev. Joseph Friel.


[with video]



The tight lid that the Catholic Diocese of Buffalo kept for decades on clergy sex abuse cases will be peeled open Wednesday with a new state law that gives abuse victims a year to file claims that previously were prohibited from moving forward in court.

Lawyers predicted the diocese would face more than 200 lawsuits by the end of the one-year "look-back" window that will open at 12:01 a.m.

The names of at least 17 Catholic priests who hadn't before been publicly accused of child sex abuse will emerge in the filings, according to lawyers filing the lawsuits.

Among the newly identified accused priests is the Rev. David J. Peter, who died in 2017.

David J. Harvey of Buffalo alleged that the diocese allowed Peter to rape and repeatedly molest him more than 35 years ago, when Harvey was an altar boy at St. Edmund Church in the Town of Tonawanda.

Harvey said the abuse was life-altering, triggering in him a seething rage that persisted through his teenage and young adult years.

"It destroyed me," the 48-year-old said.

Harvey said he twice attempted suicide. He started doing drugs at 15. He was so angry and violent he wanted to beat up anyone who dared look at him.

"My father once described me as a serial killer without his first kill," he said.

Harvey's case will be among the first to be filed under a provision of the Child Victims Act that suspends the civil statute of limitations on childhood sex abuse cases and allows victims to sue even in cases that date back decades.

Jeff Anderson & Associates, a Minnesota-based law firm, on Tuesday identified 14 priests, who had not been previously named by the Buffalo Diocese as molesters, that it will accuse of abuse in lawsuits it files. It named the Rev. Gary Bagley, the Rev. James Bartnik, Monsignor George Brennan, the Rev. John S. Doyle, the Rev. Daniel G. Duggan, the Rev. Ralph P. Frederico, the Rev. Duane G. Fimbel, the Rev. James Fitzgerald, the Rev. Edward L. Kazmierczak, Monsignor James G. Kelly, the Rev. David Roche, the Rev. Charles S. Rochford, the Rev. Leo F. Reddy and the Rev. Herbert Skurski. All but Kelly are deceased.

The late Rev. Marion M. Tolczyk, a principal at St. Francis High School in Athol Springs in the 1960s, who also had not been publicly accused of abuse before, will be named in a lawsuit against the diocese Wednesday that alleges Tolczyk molested a 16-year-old male student, attorney Samantha Breakstone of the Weitz & Luxenberg law firm announced Tuesday.

Buffalo Diocese Bishop Richard J. Malone issued a written and videotaped apology to clergy abuse victims Tuesday evening, about five hours before the first lawsuits were to be filed.

"As the Child Victims Act 'window' to bring claims of sexual abuse against the Diocese and other institutions in New York State opens, I want to again express my personal apology and that of the Diocese of Buffalo to victim-survivors of abuse," he said.

"So many cases of abuse occurred decades ago yet I know, from my own meetings with victim-survivors, that their pain and despair is ever-present in their daily lives. I continue to pray that victim-survivors achieve as much healing and wholeness as possible. It is my hope that the Child Victims Act will go a long way toward the justice they so deeply deserve," Malone said.

Malone lobbied state lawmakers in Albany against passage of the law as recently as 2018.

The Child Victims Act's look-back window flips the tables on the Catholic Church's ability to control information about its handling of victims and clergy accused of abuse. Dioceses across the state are expected to be a primary target of lawsuits, though any institution that works with children and employed a child molester is susceptible.

"This is the moment when victims become empowered," said Marci A. Hamilton, an expert on child sex abuse and CEO of Child USA, a national think tank. "No longer can they just tell their stories, they can actually take action against the ones who caused the abuse, whether it's the perpetrator or the institution."

The Buffalo Diocese already has paid $17.5 million to 106 victims through a voluntary compensation program that concluded in May. Those victims gave up their rights to sue in exchange for the money. But 17 people rejected compensation offers, and the diocese turned down 135 claimants who were deemed ineligible for the program. All of them now will have the chance to sue in court.

The Child Victims Act doesn't make it easier for plaintiffs to win cases, though.