Grondahl: Schenectady priest led secret life — ask his children
By Paul Grondahl
Times Union
August 13, 2019

https://bit.ly/2OXaIdi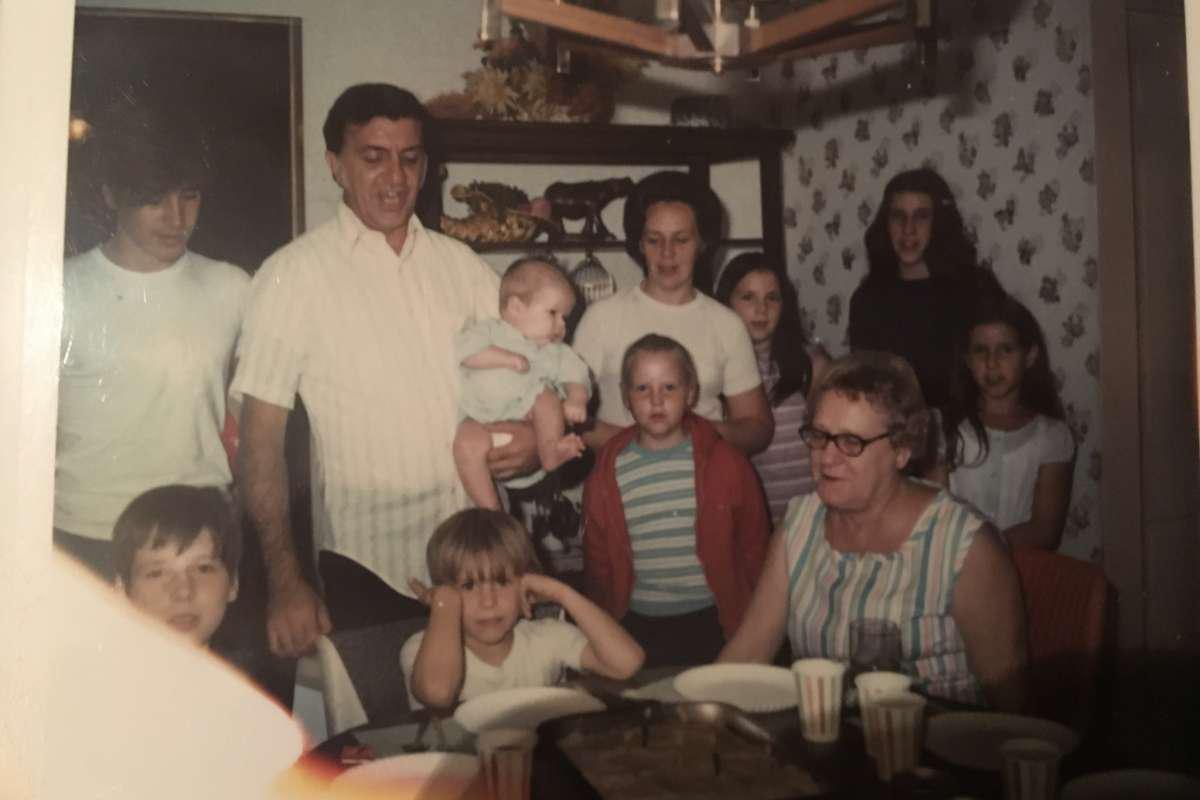 The Rev. Francis P. Melfe with Edith Thomas and her five children at what the children say was their home Debutante Manor in Guilderland. 2of6Patrolmen's Benevolent Association hosts dinner in Schenectady, New York - Reverend Francis Melfe, left, Chaplain; Michael Andriano, dinner chairman; Douglas Ralston, President, PBA; Raymond Wemple, toastmaster; Reverend Robert Albohm, chaplai. October 23, 1973 (Raymond B. Summers/Times Union Archive) 3of6The Rev. Francis P. Melfe, who left the priesthood the year before, poses with Edith Thomas and their five children, including his biological son, in Easter 1980 in front of their Debutante Manor house in Guilderland.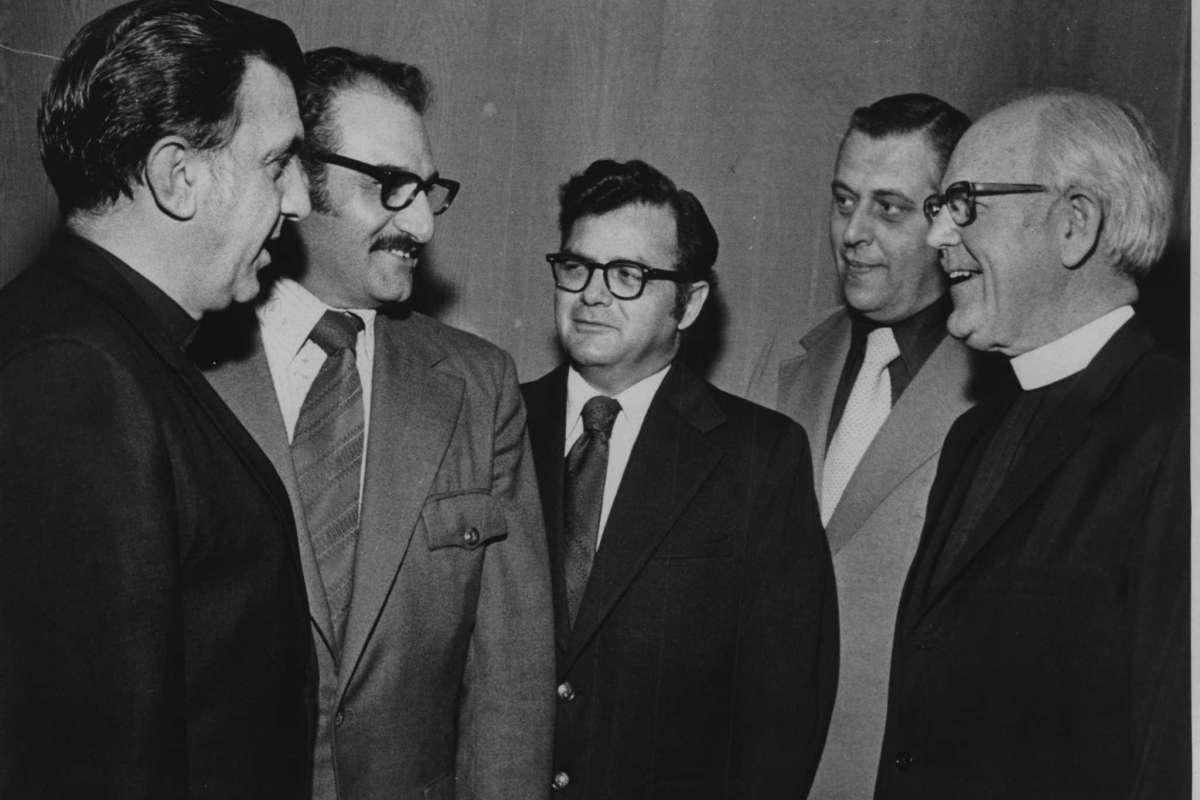 Patrolmen's Benevolent Association hosts dinner in Schenectady, New York - Reverend Francis Melfe, left, Chaplain; Michael Andriano, dinner chairman; Douglas Ralston, President, PBA; Raymond Wemple, toastmaster; Reverend Robert Albohm, chaplai. October 23, 1973
Photo by Raymond B. Summers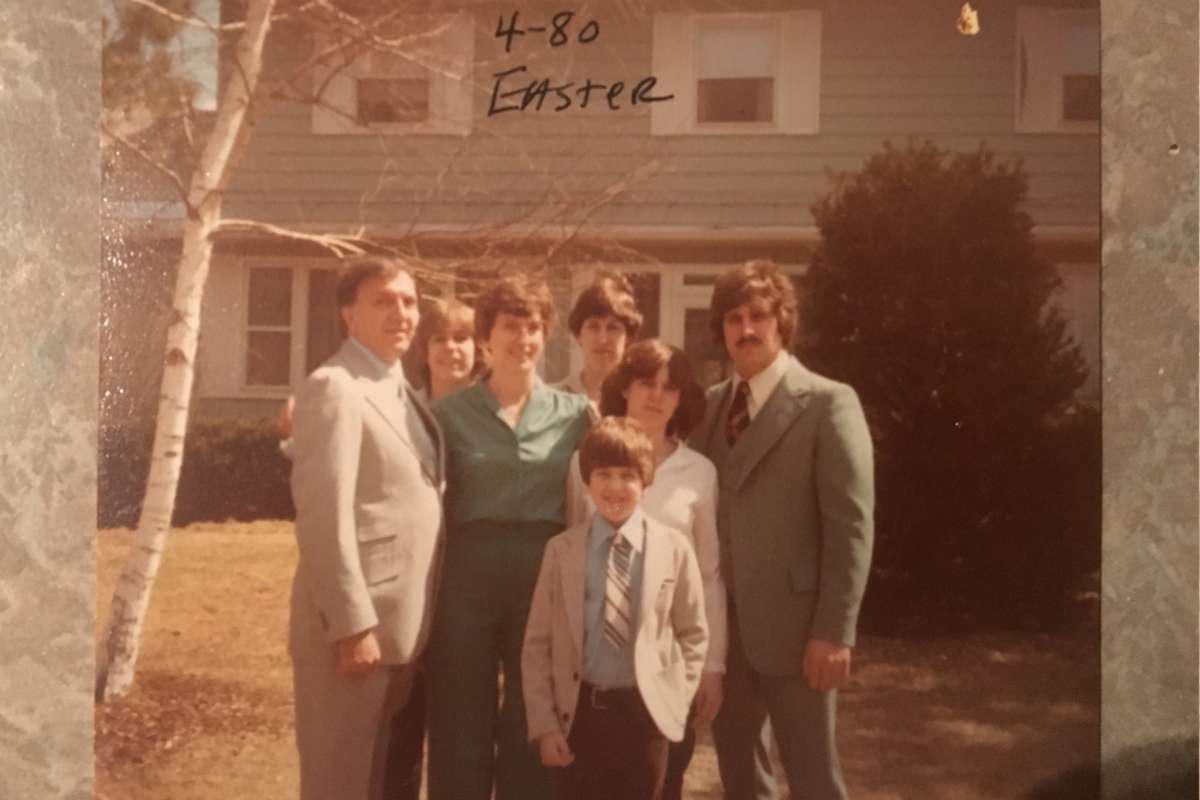 The Rev. Francis P. Melfe, who left the priesthood the year before, poses with Edith Thomas and their five children, including his biological son, in Easter 1980 in front of their Debutante Manor house in Guilderland.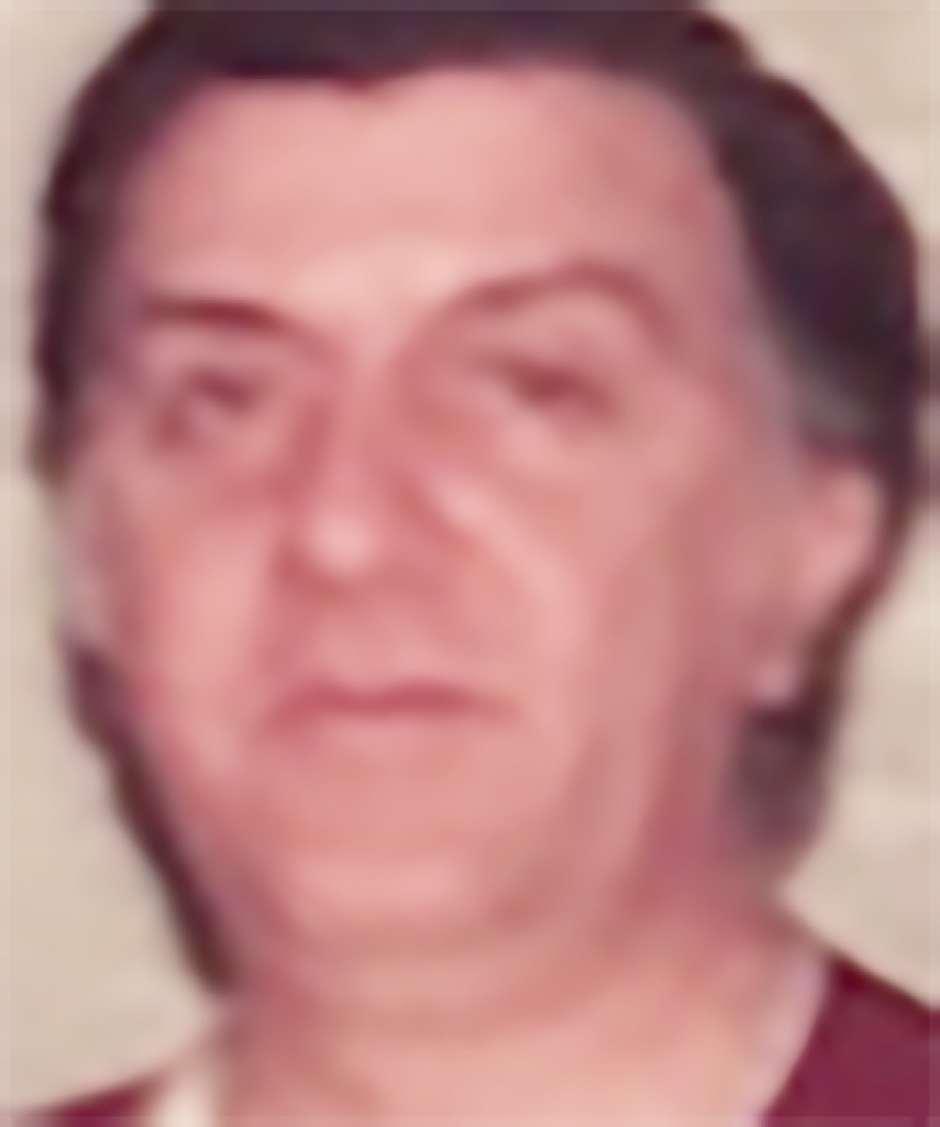 The Rev. Francis P. Melfe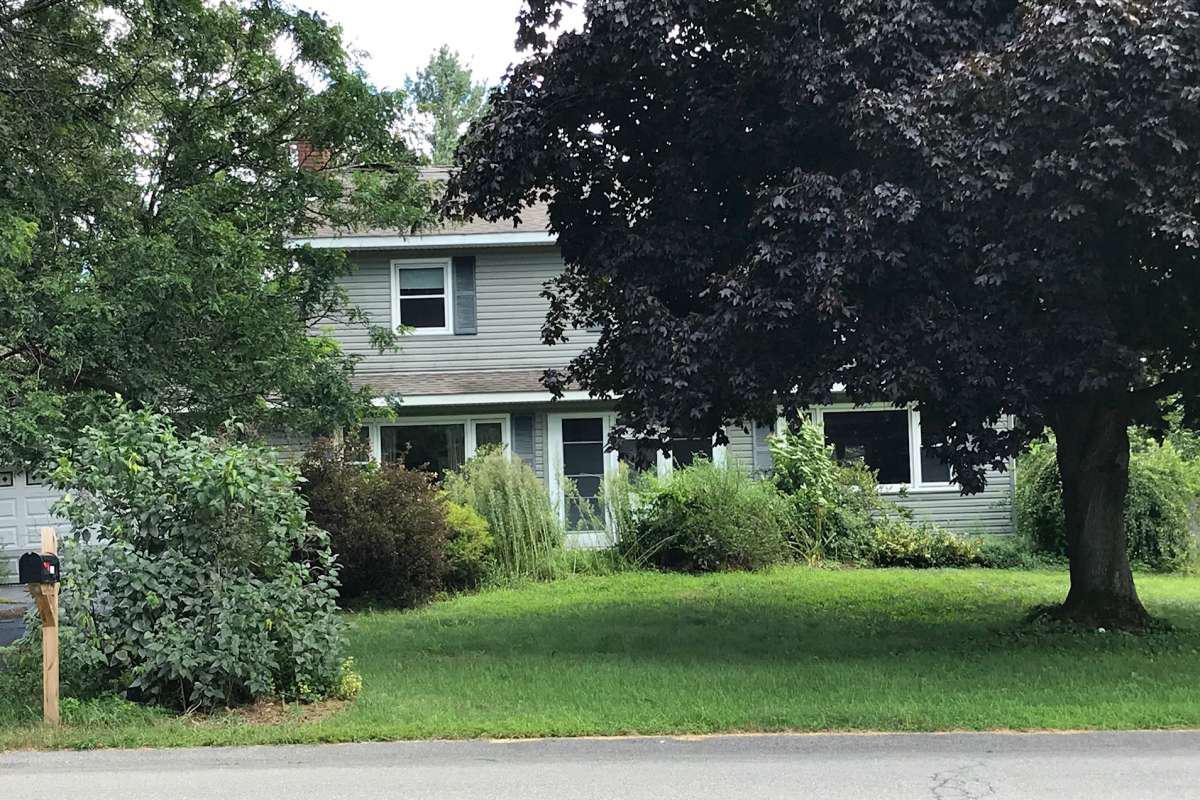 The Debutante Manor home where The Rev. Francis P. Melfe, the former pastor of Immaculate Conception Church in Schenectady, allegedly lived a secret life with his lover and her children. It is now unoccupied.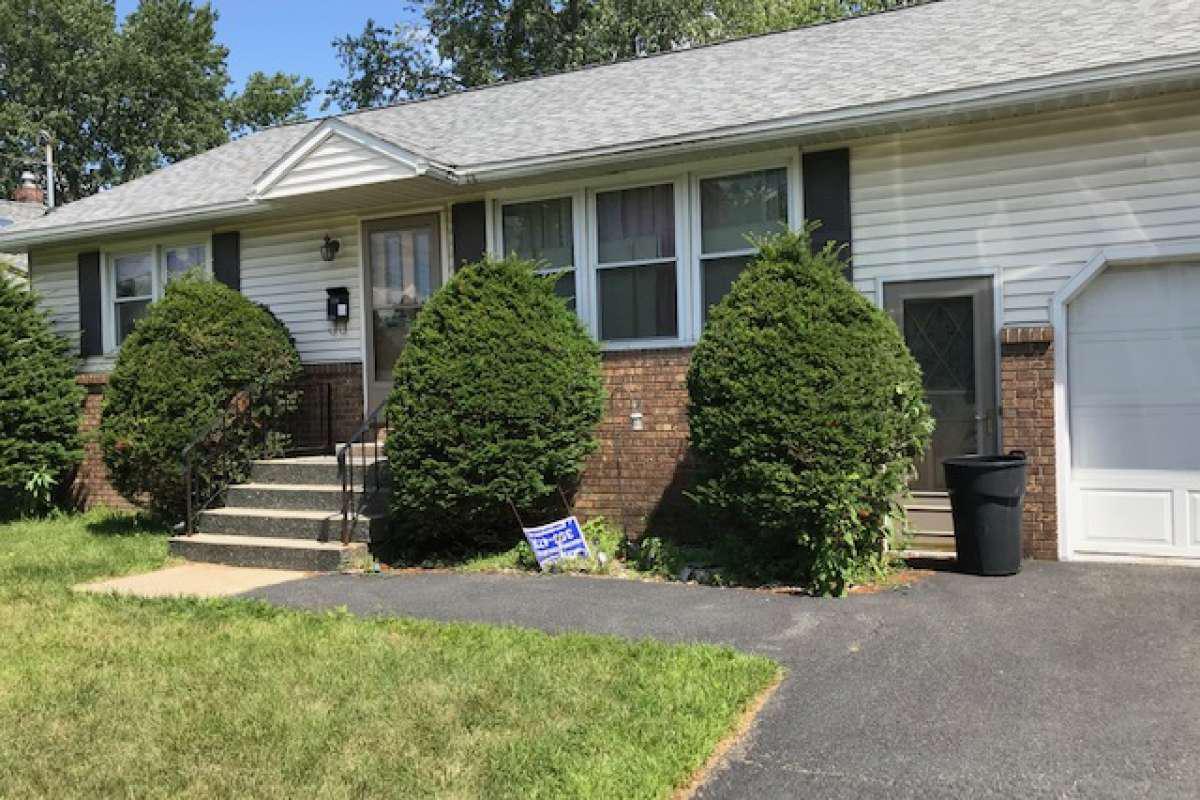 The Schenectady home where the former priest, Francis "Frank" Melfe, lives now at age 91. He declined to comment on allegations he secretly lived with a woman and her children.
Each night, after dark, the priest rolled slowly up to the driveway of the green Colonial house on Debutante Manor in his green Cadillac DeVille, and flicked the high beams.
This was their private signal.
One of the four kids turned off the front floodlights, pressed the automatic opener from inside the garage, waited for the big luxury sedan to glide in and then pressed the garage door closed.
The Rev. Francis P. Melfe peeled off his Roman collar and cleric's black shirt and emerged from the car wearing black slacks, black dress shoes and a white T-shirt.
The Catholic priest stepped into the kitchen and greeted the kids, who called him Dad. He kissed their mother, his secret lover with whom he shared a bedroom and fathered a child — despite taking vows of celibacy and obedience as a diocesan priest.
"I've battled depression my whole life because of this," said David Melfe, 47, of Lansingburgh. He was born on May 23, 1972, when the Rev. Francis P. Melfe was pastor of Immaculate Conception Church in Schenectady, which closed in 2010.
David Melfe is the former pastor's biological son, and was given the middle name of Francis. His birth certificate, filed with the New York State Department of Health, lists Edith J. Thomas, 33, as his mother and Francis P. Melfe, 44, as his father.
Martin Smalline and JoAnn Harri, an Albany husband-and-wife legal team who represent other victims of clergy sex abuse, are preparing to file a lawsuit on behalf of David Melfe and his four siblings under the state's new Child Victims Act, which took effect Wednesday. The act allows a one-year period for claims to be filed regardless of the age of the plaintiff — a "look-back" period that is expected to set in motion hundreds and perhaps thousands of lawsuits by adults who claim they were victims of childhood sexual abuse. New York's statute of limitations for civil lawsuits previously required victims of abuse to file civil suits by age 23.
In July, the attorneys for the five siblings sent a pre-litigation letter to the Roman Catholic Diocese of Albany outlining allegations against the diocese and former Bishop Howard Hubbard. Diocesan officials forwarded the letter to the Albany County district attorney's office and the diocese's victim assistance coordinator. The Melfes' lawyers contend the plaintiffs — five siblings now aged 47 to 62 — are entitled to compensatory and punitive damages.
Along with an elaborate subterfuge, the priest ruled the Debutante Manor home that he bought for the single mother, a divorcee, and her four children with a menacing air and physical, emotional and sexual abuse, according to legal documents. The allegations outline a decade of Melfe "holding this family hostage for his own perverse pleasure as a pedophile." The legal document alleges the abuse was carried out "with the knowledge and complicity of Bishop Hubbard."
"Allegations such as these are heartbreaking," Mary DeTurris Poust, a spokeswoman for the Albany diocese, said in a statement. "There is nothing I can say that can adequately convey the sadness we feel when we read the stories these survivors have relayed. All we can do at this point, as a Church, is to stand with survivors — wherever they are on their journey — and do whatever we can to listen to them, to accompany them, and to support them so that they can reclaim what was taken from them so long ago."
DeTurris Poust did not respond to details in the legal document that alleged Hubbard was alerted multiple times about the rogue priest and abuser through letters and telephone calls by a neighbor and relatives, but did nothing. Hubbard could not be reached for comment.
Francis P. Melfe, who was ordained in 1954, is 91 years old and lives in Schenectady. He did not respond to requests for comment left by phone and at his home.
Melfe's name appeared in 2015 in the diocese's database of clergy credibly accused while serving in the Albany diocese. He resigned from the priesthood in 1979, after serving at Our Lady of Mt. Carmel in Gloversville, St. Joseph's in Troy, Immaculate Conception in Schenectady, and St. Patrick's Church in Albany.
It was in 1968, when Melfe was assigned to St. Patrick's on Central Avenue, that the priest entered the family's life. Edith Thomas' husband, Robert Steve, had left her with four young children to raise. They barely scraped by on what she made as a waitress at Valle's Steakhouse on Central Avenue in Albany. The five of them lived in a run-down apartment off Central, the kids sleeping three to a room.
The priest met the mother and her kids, aged 4 to 10, at St. Patrick's. Melfe was a regular diner at Valle's, where he flirted with their mother and once left her a $100 tip, she later told them. He started showing up at their apartment. The priest bought her 10-year-old oldest child, Bob, a bicycle and a drum set. The grooming had begun.
In the summer of 1970, the recently promoted charismatic pastor of Immaculate Conception in Schenectady clandestinely moved Edith and her four children into the Debutante Manor home in Guilderland. He bought the empty lot next to theirs and erected a six-foot-tall wooden Stockade fence around the property to shield them from neighbors' prying eyes. He installed a basketball court, a large in-ground swimming pool and a fully equipped game room to keep the kids close by.
The priest rehearsed the four kids at the dinner table about how to preserve his deception. At church, they were to call him Father Melfe. At home and in the neighborhood, they should call him Dad. Neighbor kids would be encouraged to call him Mr. Steve since he was impersonating their biological father, Robert Steve. If the young kids got confused and forgot the rules, they could always call him Charlie Brown.
The children described their mother, who married and divorced twice, as an opportunist and willing partner in the grifter qualities of the priest.
"No comment," said their mother, Edith Thomas, 80, when reached by phone at her home in Colonie. Her children are estranged from her.
Melfe taught the kids to run money-sorting machines he installed in the basement, and they counted the contents of bulging canvas bank bags he brought home each week from parish bingo games and the Sunday Mass collection at Immaculate Conception. He had hiding places for the cash around the house, they said.
Melfe's coercion shifted between threatening to send the family back to their previous impoverished lifestyle if they revealed his secrets to showering the kids with lavish family vacations and bestowing gifts of furs and jewelry upon their mother. If the priest flew into a rage, he occasionally snatched up the family dog by the ears, lifted the pet over his head, and slammed it to the floor as an angry warning.
The siblings told me these grim recollections during an emotionally draining two-hour interview recently in their lawyers' downtown Albany office.
"I refuse to be silent anymore," said Bob Steve, 62, of Burnt Hills, the oldest of the five siblings. "The people who were supposed to protect us, our mother and the diocese, did not. We were kids. We did not do anything wrong. I hope speaking will help other victims."
Their moods swung between anguish and anger as they described a house of horror on a quiet suburban cul de sac. Their voices quavered at times. One of the brothers put his head in his hands and sobbed. A brother on one side and a sister on the other tried to console him.
They told of sexual abuse that occurred in showers Melfe took with the boys; in the girls' beds after he entered their bedrooms at night; on the rec room floor after wrestling the boys to the ground; and on his lap as he taught the young children to make him his favorite vodka martinis each night — dry, with one olive. His abuse of his biological son began at a tender age.
"We were robbed of our childhoods and have lived with a lifetime of grief," said JoAnn Stevelos, 55, of Albany, the middle child of the five siblings.
"We have suffered post-traumatic stress and we have remained silent too long," added Stevelos, who is an advocate and adviser to several international child sexual abuse prevention programs.
The siblings have had no contact with Melfe in many years and stopped attending church long ago. Melfe and their mother married in 1988, nine years after he left the priesthood, and they later divorced.
"It makes me sad to tell our story, but it is essential that we speak out," said Sandra Sculli, 60, of Saratoga.
"We want to help other victims because we believe there were more kids that Frank abused," said John Steve, 53, of Glenville.
The five survivors refused to remain in the shadows any longer. They were reminded of the quote about sunlight being the best disinfectant as they leveled their allegations against a priest who they say thrived in the darkness of coercion and the silence of fear.
Contact: grondahlpaul@gmail.com