Hubbard's past defenses of abusive priests - and of himself
By Lauren Stanforth
Albany Times Union
August 14, 2019

https://www.timesunion.com/news/article/Hubbard-s-past-defense-of-abusive-priests-and-14303628.php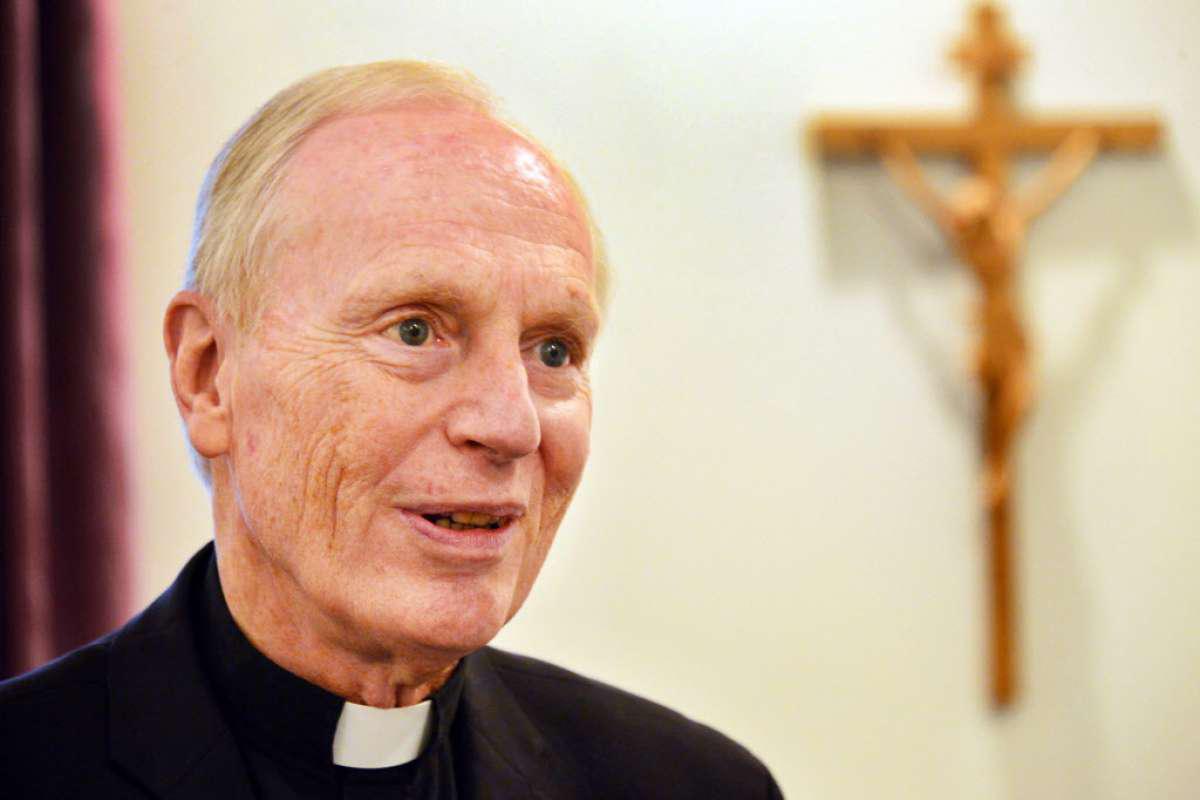 Bishop Howard Hubbard his pictured in his office Wednesday, Sept. 11, 2013, at the Albany Diocese Pastoral Center in Albany, NY.
Photo by John Carl D'Annibale
Former Albany bishop believed some pedophiles could be rehabilitated
On the 10th anniversary of Howard Hubbard's 1977 installation as the bishop of the Roman Catholic Diocese of Albany, the conversation about his leadership revolved around the topics of the day — from his hard-line stance against abortion to Hubbard's more progressive views on the death penalty and enhancing the role of laypeople in the church.
But only five years later, scandals involving clerical sexual abuse began to rock the Catholic church nationwide — and Hubbard started a journey that eventually saw him arguing that abusive priests could be rehabilitated. Hubbard was also forced to defend himself against accusations that he had been involved in sexual relationships with men, including a claims that he had paid for sex with a teenage boy.
A 2004 investigation paid for by the Albany diocese exonerated Hubbard. But a lawsuit filed Wednesday under the state's Child Victims Act alleges Hubbard and a Ballston Spa priest groomed and repeatedly sexually abused a 16-year-old boy in the 1990s. Hubbard's attorney denied the new allegations.
Hubbard, a Troy native, was the youngest priest in America to be appointed bishop when he was installed on March 27, 1977, as successor to Bishop Edwin B. Broderick.
When Hubbard was required to submit his resignation six years ago at age 75, he was the longest-tenured bishop of a single diocese in the nation.
Prior to his appointment, Hubbard was best known for his ministry work in Albany's South End. Hubbard developed a reputation as a "street priest" whose accomplishments included his role in founding Providence House, an agency serving the poor, and Hope House, a drug abuse treatment program.
The young priest's leadership of the 14-county diocese in the 1980s involved him suing abortion providers for attempting to expand services in Albany and Hudson, as well as fighting for a Vermont prisoner facing the death penalty.
In 1993, amid the first rumblings of a national awakening to the crisis of after clergy sexual abuse of children, the Albany Diocese formulated a procedure to investigate abusers and protect victims — a policy that notably failed to include a mandate to alert law enforcement.
It also allowed a priest to undergo treatment and be reassigned even if abuse allegations were substantiated.
"Based on professional experiences and advice, the bishop would say there are some very, very successful treatments," Rev. Randall P. Patterson, the diocese's chancellor, told the Times Union in 1993.
Less than a decade later, a landmark Boston Globe investigation resulted in the criminal prosecution of a half-dozen priests and revealed church leaders' attempts to conceal decades of abuse. The ensuing scandal forced Catholic institutions to deal more swiftly and ethically with such allegations.
Amid the church's internal debate, Hubbard stood out nationwide for his belief that a "zero-tolerance" policy regarding pedophiles within the clergy was too extreme. At a 2002 gathering of the U.S. Conference of Catholic Bishops in Dallas, Hubbard was the only one of 284 leaders to stand up and propose that the church abandon its policy of removing any priest credibly accused of sexually abusing a child.
Hubbard said it was a ''simplistic'' and ''one-size-fits-all policy.''
''Such a proposed policy, understandable as it may be from a public-opinion perspective, is not consistent with the nature of who we are as a faith community, which proclaims the central importance of conversion, repentance, compassion and reconciliation in responding to the Good News,'' Hubbard said at the time.
His proposal of a system that would decide on a case-by-case basis the fate of pedophile priests was soundly defeated.
Within weeks of returning from that conference in Dallas, Hubbard announced the removal of six diocese priests who were known to have sexually abused minors — in accordance with the national conference's new policy.
The same year, Hubbard acknowledged that the diocese had paid out $2.3 million in secret settlement agreements with victims of sexual abuse during the preceding 25 years.
And at a 2002 public forum at Albany Law School, Hubbard replied to criticism from angry Catholics and victims of clergy sexual abuse with repeated apologies and assurances that new church rules had excised pedophiles from the priesthood.
''I would acknowledge in the past we did not always handle the problem well,'' Hubbard told the audience. ''It was only in the late '70s that the church began to appreciate the compulsive and addictive nature of sexual misconduct.''
In 2004, Hubbard faced a far more personal crisis after a California man came forward with allegations that his brother had written a 1978 suicide note in which he claimed to have had a sexual relationship with Hubbard.
Two days later, another man came forward alleging Hubbard paid him for sex when he was a teenage runaway living in Washington Park in the 1970s.
The Sexual Misconduct Review Board of the Albany Diocese hired former federal prosecutor Mary Jo White to do an independent investigation into the allegations. White was also retained to look at the circumstances surrounding the 2004 suicide of the Rev. John Minkler of Watervliet after a 1995 letter he allegedly sent to then-New York Archbishop John O'Connor surfaced that accused Hubbard of homosexual behavior.
The allegation by the former teenage runaway was the only one at the time that involved an accusation related to Hubbard having sexual contact with a minor.
White's report, completed four months later, said there was no credible evidence to support any of the allegations. White and a team of investigators from her Manhattan law firm said they conducted more than 300 interviews and reviewed more than 20,000 documents. Hubbard had also offered to take a polygraph test, which White said he passed.
''It's like I'm in the middle of a nightmare, and I don't know how I got here,'' Hubbard said at the time in a rare Times Union editorial board meeting. ''I feel like I am in a surreal world. The only thing I have is my own denials.''