Paper Boy Reported Sex Abuse to Bishop in 1965, Says He Got $5 Tip in Return
By Jay Tokasz
Buffalo News
August 14, 2019

https://buffalonews.com/2019/08/14/man-says-bishop-mcnulty-gave-him-5-after-he-revealed-abuse-allegation-in-1965/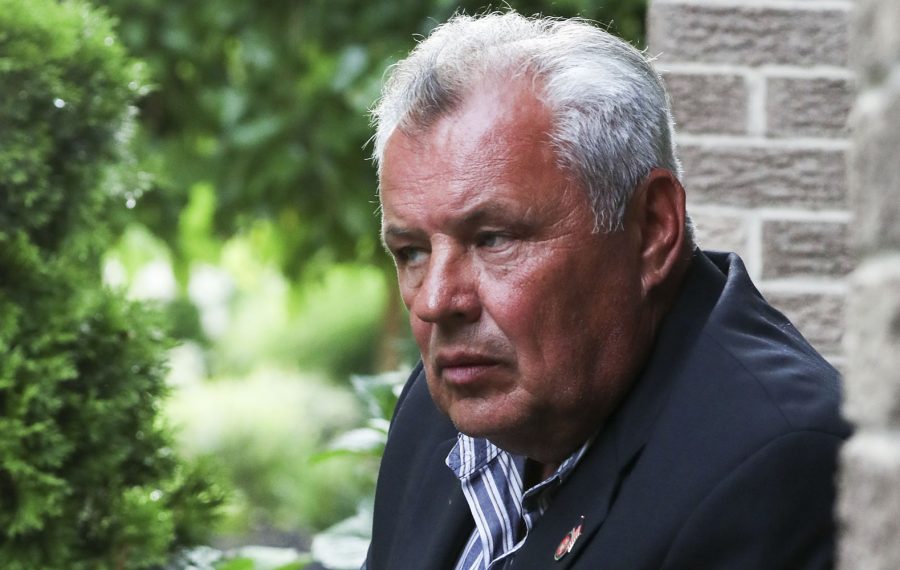 Angelo Ervolina said he was a 10-year-old altar boy when his parish pastor abused him during a trip to New York City. (James P. McCoy/Buffalo News)



Retired parole officer Angelo J. Ervolina said he first met Bishop James A. McNulty in 1965 on his newspaper route, which included the bishop's mansion on Oakland Place.

Ervolina said he proudly told the bishop he was heading soon on a trip to New York City with his parish pastor, Monsignor Michael J. Harrington.

But when the bishop asked him later about the trip, Ervolina wasn't so cheerful. Instead of telling McNulty about the sites he had visited, Ervolina said he revealed that Harrington had fondled him while he took a bath in the hotel room he shared with the priest. Ervolina said he was about 10 years old at the time.

McNulty promised he would "take care of it," Ervolina recalled. The bishop then handed him a generous tip for delivering the newspaper: $5 on a 55-cent subscription bill, he said.

As a boy, Ervolina said he took the bishop at his word. But in hindsight he believes McNulty dismissed his claim. Harrington spent 25 years as pastor of Immaculate Conception Church on Edward Street, retiring in 1985. The diocese didn't identify Harrington as a child molester until March 2018.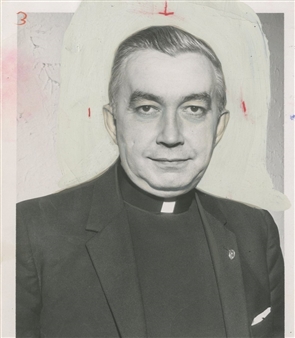 Monsignor Michael J. Harrington (Buffalo News file photo)



Ervolina refuses to be dismissed any longer. More than a half-century after the alleged abuse, he filed a lawsuit early Wednesday morning against the Buffalo Diocese, saying he wanted to make certain what happened to him doesn't happen to another child. He's being represented by Amherst attorney Steve Boyd and the law firm of Jeff Anderson & Associates in Minnesota.

"I just don't want the Catholic Diocese to be a safe haven for these predators," he said.

Ervolina said another boy accompanied him and Harrington on the trip. He said he has been trying to find the other boy.

"I do remember this: I came out of the bathroom and I said ... 'he's not bathing me anymore,' " Ervolina recalled telling the other boy.

Ervolina grew up on the West Side and served as an altar boy at Immaculate Conception Church.

He said he was thrilled when Harrington, whom he idolized, picked him for the New York City trip.

"I felt I was special. I was one of the star altar boys being selected to go," said Ervolina, who now lives in Auburn.

Ervolina remembers driving into the city in a large convertible Buick with the top down and staying at a nice hotel in Manhattan, but little else about the trip.

"I don't even remember having a conversation with Monsignor Harrington after that," he said.

Ervolina said he held onto his secret for more than 50 years and still hasn't told his two daughters or his wife. Watching the movie "Spotlight" and seeing the clergy abuse scandal unfold in the Buffalo Diocese over the past year and a half prompted him to tell his sister, who then connected him with Boyd.

Ervolina said he applied last year to the diocese's compensation program, but declined its offer.

"They were going to give me $40,000 for 50 years of pain, guilt and shame," he said.

Ervolina isn't the only person accusing Harrington of abuse.

A Buffalo man who asked that his name not be identified for this story said he also was an altar boy when Harrington took him to Montreal and fondled him while he took a bath in a hotel room.

"I think I was 12 years old. I had no idea about anything," said the man, who recalled that Harrington regularly took an altar boy on trips with him.

"At the time he chose me to do this, I thought it was an honor," he said. "It turned out to be something different."

During the trip, the man said he served on the altar as Harrington celebrated Masses at three or four large churches or shrines in Montreal.

The man, who is now 68, said he hasn't told anyone aside from his wife. He did not apply to the diocese's compensation program and has yet to speak with a lawyer, he said.

The man said he remembers spending Saturdays at a Catholic store downtown that Harrington operated.

He also said Harrington offered to pay for him to attend St. Joseph Collegiate Institute, but when he was accepted and enrolled there, the priest reneged on the offer.

"We didn't have the money for it, so the next year, I had to go to another school," he said.

Harrington also was director of the Catholic Information Center, a storefront on Delaware Avenue that served people interested in learning about Catholicism and chaplain of the Newman Club at Buffalo State College. He died in 1989 at age 79.

Story topics: child victims act/ clergy abuse cases