Priest accused of sex abuse while pastor of Portville's Sacred Heart
By Danielle Gamble
Times Herald
August 19, 2019

https://bit.ly/2HeNgSC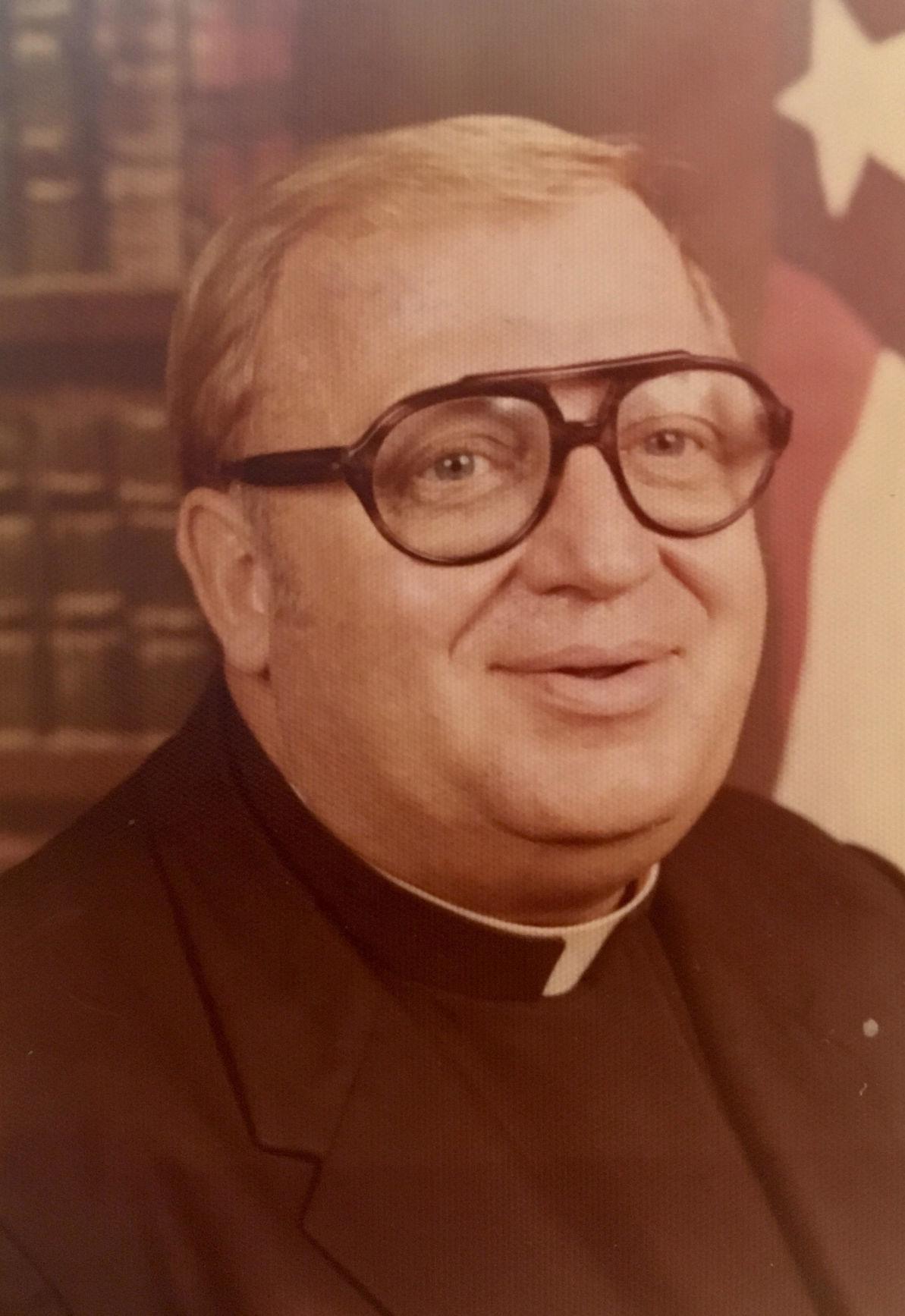 Rev. Duane G. Fimbel, circa 1976. Fimbel served as pastor of Sacred Heart Church in Portville from 1976 until the end of 1977. He was accused in a recent court filing of molesting a 14-year-old during that time.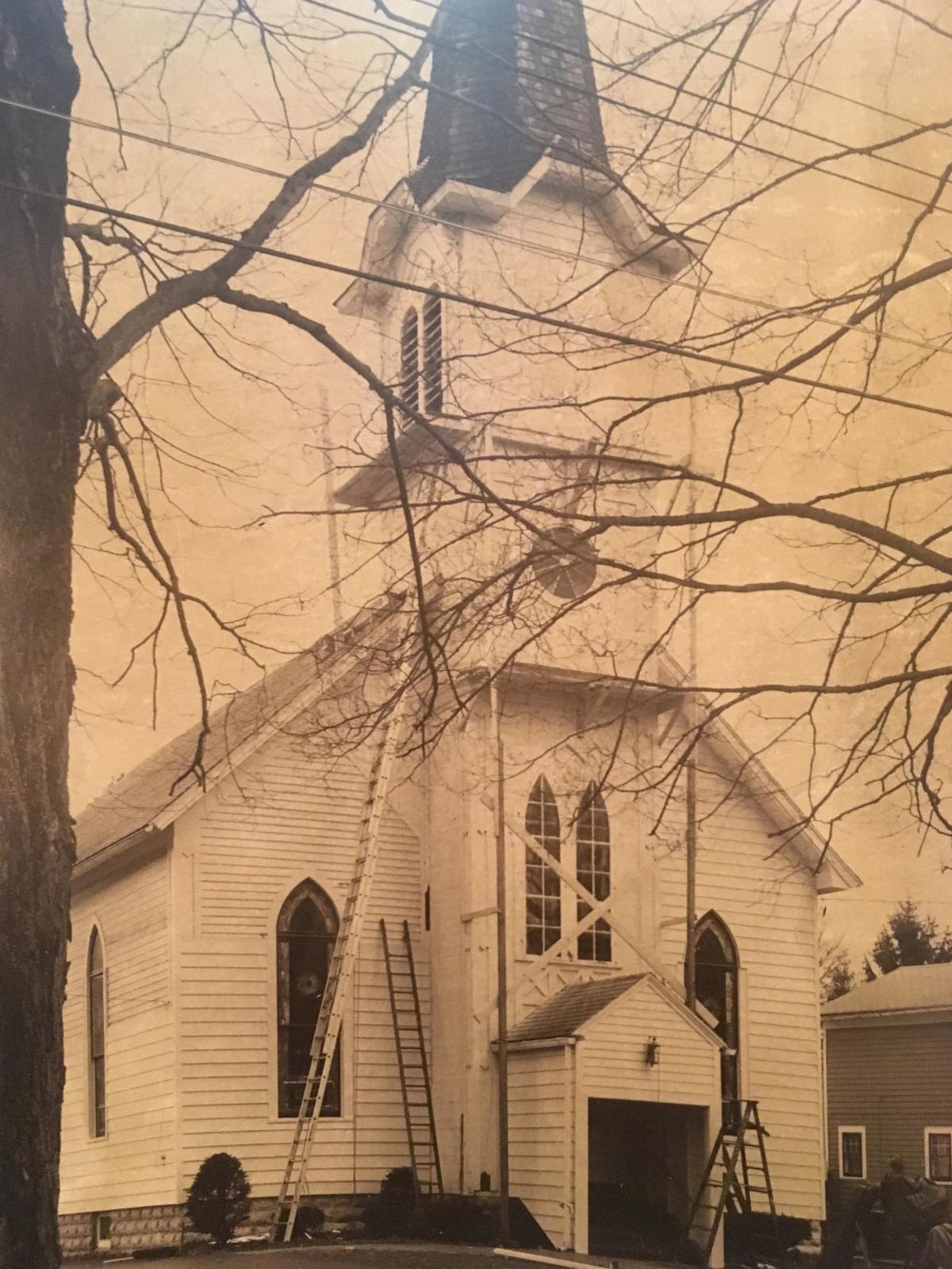 Sacred Heart Catholic Church in Portville undergoes renovations Dec. 3, 1977. Rev. Duane G. Fimbel allegedly molested a child between 1976 and 1977 while a pastor of the church, according to court filings.
A lawsuit filed last week brought the number of Cattaraugus County priests accused of sexual abuse to four.
The Rev. Duane G. Fimbel was accused of sexually abusing a child more than 40 years ago while serving as pastor of Sacred Heart Roman Catholic Church in Portville by an anonymous plaintiff in a Child Victims Act lawsuit filed Wednesday.
Fimbel, who died in 2011 at age 80, is accused of sexually abusing a then-14-year-old child from 1976 to 1977. Defendants in the case include the Catholic Diocese of Buffalo and the Basilica of St. Mary of the Angels, as Sacred Heart merged with St. Mary's in 2007.
The Rev. Patrick Melfi, pastor of the basilica, said he was not aware of the lawsuit until reached by the Times Herald on Friday.
"We certainly are heartbroken by these stories that are coming out and we continue to pray for the victims, and certainly call for healing in these situations," Melfi said, directing further comment to the diocese.
Olean Times Herald archives show Fimbel became pastor of Sacred Heart on June 27, 1976. It was announced a year and a half later, Dec. 17, 1977, that Fimbel would be transferred to Frewsburg to become pastor of Our Lady of Victory.
According to his obituary published in The Buffalo News, Fimbel was born in Buffalo and served in 10 locations in the Buffalo area in addition to serving at Sacred Heart.
Fimbel was also a graduate of St. Bonaventure University, according to archived articles.
His case was one of more than 250 suits filed last week in New York state by Jeff Anderson & Associates, a Minnesota-based law firm, under the new "lookback" window established under the Child Victims Act, or CVA. The one-year opening gives sex abuse victims a chance to file formerly expired claims in civil court.
Fimbel was one of 14 priests accused by the firm last week as a sex abuser who had not been previously named by the diocese.
Another former Sacred Heart priest accused of abuse was the Rev. Norbert Orsolits, who kicked off Western New York's priest sexual abuse scandal in 2018 by admitting to The Buffalo News that he sexually abused "probably dozens" of teenage boys during the late 1970s and early 1980s.
Orsolits became pastor in Portville in 1983 after serving as associate pastor at St. Mary of the Angels Church in Olean. He also taught at Archbishop Walsh High School.
The accusations against Fimbel make him the third Cattaraugus County priest accused in recent years of abusing children while serving in the county, along with the Rev. James A. Spielman and the Rev. Ronald Mierzwa.
The diocese settled two lawsuits centered on Spielman. These include a 2014 lawsuit filed by a former Walsh student in which Spielman was accused of abusing the boy starting in 1979 when he was 14 to 17.
The lawsuit, filed in the U.S. District Court for the District of Hawaii, alleged that school officials were aware of the abuse but did nothing to stop it. The case resulted in a $1.5 million payout to the student.
As for Mierzwa, pastor of Holy Name of Mary Church in Ellicottville, the diocese announced in March that an internal investigation had resulted in substantiation of sex abuse allegations against him.
Mierzwa, who was ordained in 1976 and had been pastor of Holy Name of Mary since 1994, was placed on administrative leave in September. While the diocese did not provide any details on the child sex abuse allegation, Meirzwa's suspension came just two weeks after WKBW-TV reported that a woman accused him more than 15 years ago of making her sons "parade around in their underwear."
Abuse allegations coming out of Allegany County include a CVA suit filed last week against the Rev. Roy K. Ronald while he served at St. Mary Church in Belmont from 1980 to 1991. Ronald, who died in 2013, was included on the Buffalo Diocese's list of accused abusive priests released in March 2018. He is accused of sexual abusing a child from 1982 to 1986, starting when they were 11.
Times Herald archives show Ronald was an assistant pastor at St. Mary of the Angels from 1962 to at least 1975. He was involved in several youth programs during that time, including Boy Scouts of America and the Rutherford B. Hayes Young Adult Club, archives show. In addition, Ronald served at St. Joseph's Mission Church in Scio.
Named as a defendant in Ronald's case is the diocese and Holy Family of Jesus, Mary & Joseph in Belmont, as an organization "continued the missions and ministry of St. Mary."
Priests with local ties who are named in lawsuits include:
Orsolits, 78, is accused in three CVA lawsuits of abusing children ages 9, 13 and 14 in Buffalo and Orchard Park.
Rev. Donald W. Becker, who served in 1968 at St. Mark's Church in Rushford. Three CVA lawsuits accuse him of molesting three children between the ages of 9 and 15 in the 1970s while serving in Hamburg.
Rev. Joseph P. Friel, who served at St. Mary's in Little Valley during the late 1950s. Nine CVA lawsuits were filed last week against Friel, accusing him of molesting children throughout the 1960s at various Buffalo parishes. Previously, a 1994 lawsuit — filed a year before his death — alleged Friel sexually abused a teenage boy in the late 1960s.
Rev. Louis J. Hendricks, who served at St. Patrick's Church in Randolph and Allegany State Park in Red House. Three CVA lawsuits accuse him of molesting children while serving in Buffalo. Hendricks died in 1990.
Rev. John P. Hajduk, who served at St. Mary's in Little Valley. One CVA lawsuit accuses him of molesting a 15-year-old while serving in Buffalo in 1983.
Rev. Robert J. Biesinger, who served at Blessed Sacrament Church in Delevan and Holy Family Church in Machias. Two CVA lawsuits accuse him of molesting two 15-year-olds at different Buffalo schools in the 1970s. Biesinger died in 2012.
Rev. Fred G. Fingerle, who served at Blessed Sacrament Church in Andover and St. John's Church in Whitesville. One CVA lawsuit accuses him of molesting a 5 year old while serving in Erie. Fingerle died in 2002.