Hanna Boys Center to check for abuse victims among former students
By Mary Callahan
Press Democrat
August 19, 2019

https://bit.ly/33RFMhU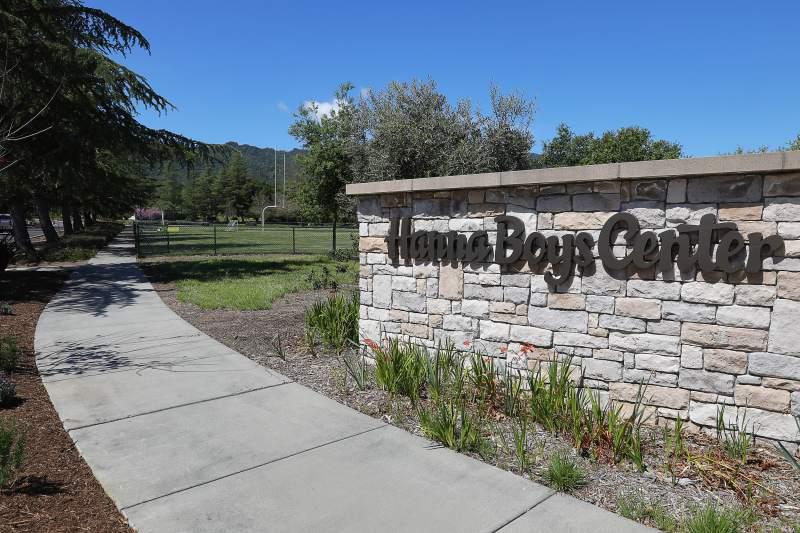 Hanna Boys Center near Sonoma on Wednesday, April 17, 2019.
Photo by Christopher Chung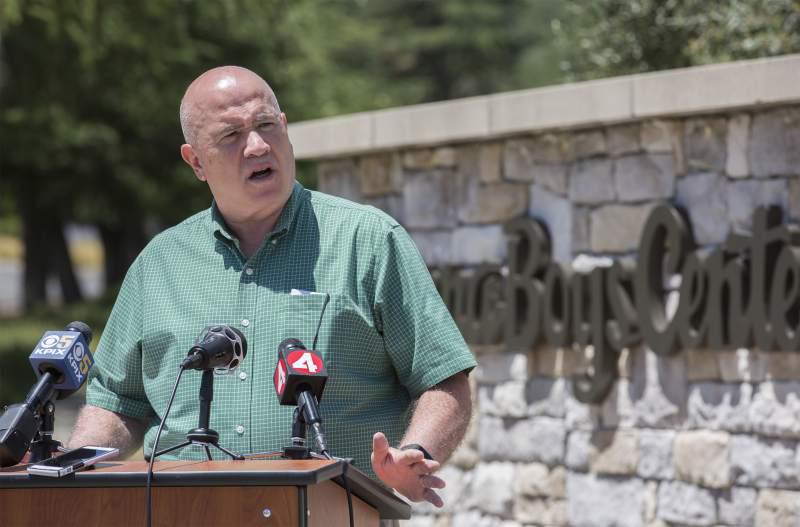 Hanna Boys Center executive director Brian Farragher speaks during a press conference on Wednesday, June 26.
Photo by Robbi Pengelly
Administrators at the Hanna Boys Center residential treatment facility and school will hire a private investigator to track down alumni from at least the past 3½ decades to root out any previously undiscovered cases of sexual abuse, however old, in an effort to try to make amends.
Once selected, the investigator will be tasked with locating up to 2,500 former students who attended the beleaguered institution dating back to 1983, Chief Executive Officer Brian Farragher said in an interview.
They'll be asked if they were victimized in any way or if they know others who might have been. If it's needed, Hanna will work to provide support and treatment and, "where appropriate," even make restitution, Farragher said.
"We believe that it's the only way forward for us," he said.
Farragher revealed the proposal as part of Hanna's rollout of a long-term strategic plan designed to turn a corner on a period of turmoil at the nearly 75-year-old institution that includes accusations of abuse against Farragher's predecessor and a high-profile criminal case involving former clinical director Kevin Thorpe, who is in state prison.
Staffers at the Sonoma-area residential center also are suffering through significant cultural upheaval as they adjust to a new treatment framework called trauma-informed care. It has also undergone a reorganization that involved significant layoffs that included many veteran employees who had committed their careers to working with the facility and its population.
Despite speculation among some longtime workers that Farragher might plan to phase out residential care altogether, he and board chairman Tullus Miller said they foresee a future in which Hanna both operates as a model home for at-risk youths and develops national leadership in the area of trauma-informed care through its new research and training arm, the Hanna Institute.
"There is no intention of getting out of this business. This is our legacy," Farragher said. "This is where we intend to stay, in terms of residential care. The shift we're trying to make is building programs that are models, that cannot just impact 100 kids but that can impact beyond."
But first, he said, Hanna must confront and address any harms done in the past, reaching out directly to those who have been placed in Hanna's care to ensure they have not been hurt and, if they have, that they have the support they need to move forward.
Chief Development Officer Tom Coughlan said a subcommittee of the board of trustees has been vetting private investigation firms.
He said the plan was to have the selected firm begin by October contacting former students who had attended Hanna going back to 1983.
That's when longtime executive director Father John Crews arrived at the home for at-risk youth and took the reins for what would be 29 years in the top leadership post.
It was only decades later, in 2013, that the widow of a Sebastopol man came forward with accusations her husband had been molested by Crews for several years some four decades earlier, while he was serving at St. Sebastian's Catholic Church in Sebastopol.
Crews resigned then from Hanna Boys Center, vacating the post that Farragher would later assume. He has been out of active ministry ever since. Public records show that he is likely living in South Carolina.
Santa Rosa Bishop Robert F. Vasa said earlier this year he planned to pursue a case for Crews' dismissal from the priesthood, though that process is ongoing.
At least three former Hanna residents have since accused Crews publicly of prolonged sexual abuse during their time at the facility. The existence of two additional accusers has been made public through depositions in a civil suit related to Thorpe, who is serving a 21-year prison sentence after pleading guilty to charges related to prolonged sexual abuse of three former Hanna boys and molestation of a fourth teen he knew from outside the facility.
State licensing officials have said they believe Thorpe abused seven Hanna boys.
Coughlan said Hanna would make direct contact with anyone believed specifically to be a potential abuse victim.
"If alumni, through this process, surface that have claims of abuse, Hanna would fulfill its moral and legal obligations to report to licensing and the police," he said.
Coughlan acknowledged the cost of the undertaking is likely to be significant, but it could vary widely based on the investigator's findings.
Santa Rosa attorney Dan Beck, who has represented both victims of Thorpe and of Crews, said he and other attorneys recommend any Hanna Boys Center victims report their abuse instead to the Sonoma County Family Justice Center, where they document their case with law enforcement and obtain help with counseling and avail themselves of other social services.
"The idea is that you come first," he said. "There is no hidden agenda."
Beck, like some other advocates of sex abuse victims, is fearful victims could undermine future criminal cases that could be prosecuted if the state Legislature lifts the statute of limitations on certain child sex abuse crimes. Such a development may open a window for charges to be filed even in older cases. Beck said he fears victims who accept help from Hanna or the Santa Rosa Diocese of the Catholic Church, which is affiliated, will forfeit their right to file charges later.
But Coughlan said Hanna's representatives, as mandated reporters, would refer any cases that surfaced to law enforcement, as well as to the state licensing board.
He said the parameters and cost of any therapeutic treatment or restitution the organization might find it necessary to provide is obviously unknown at this point, and would have to be determined on an individual basis.
But "not knowing what will come of this doesn't change that it's the right thing to do," he said.