Parish hall still named for accused priest in Pavilion
By Matt Surtel
Batavia Daily News
August 31, 2019

https://www.thedailynewsonline.com/bdn01/parish-hall-still-named-for-accused-priest-in-pavilion-20190831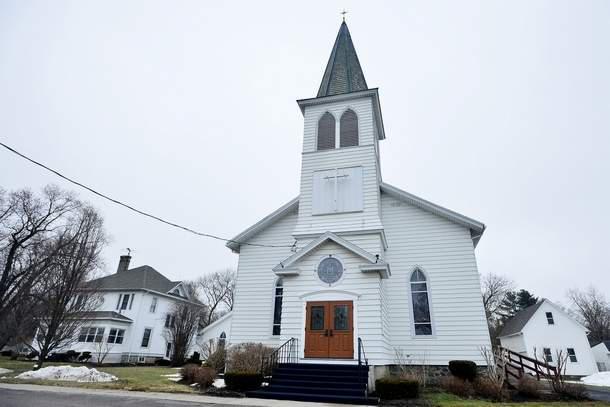 Wayne Bortle says he was molested at what's now Mary Immaculate Church in Pavilion. A church bulletin last week still had a reference to "Conlin Hall", located behind the main church building.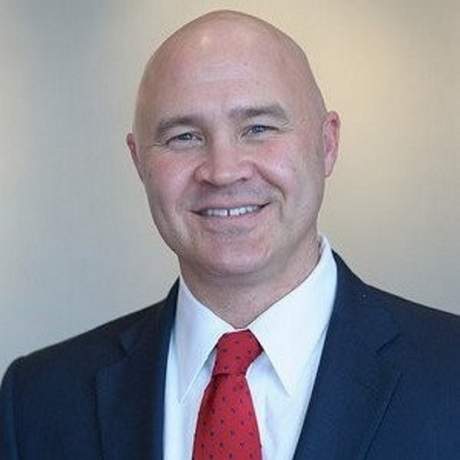 Bortle
The parish hall at Mary Immaculate Church remains named for the accused Rev. Robert Conlin as his alleged victim conducts a lawsuit against the Buffalo Diocese.
Wayne Bortle and his attorney Mitchell Garabedian spoke during a Thursday press conference in Buffalo, simultaneously decrying the fact that the hall continues to bear Conlin's name.
Conlin, who died in 1997, was added this past November to the list of priests with credible sex abuse allegations against them. A church bulletin dated Aug. 25 still featured an event at "Conlin Hall."
Bortle, who now lives in New Hampshire, lived in Pavilion until 1980 and attended Pavilion Central School until he was about 15 years old.
He was raised Baptist in a single-parent household with a young, single mother who worked full-time. He didn't smoke, drink or do drugs.
His connection with Conlin lasted from when he was 13 to 15 years old. He started visiting the basketball court outside the rectory, and the building also had a foosball and ping pong table.
Bortle started attending church and he said Conlin — who he described in a 2018 interview with The Daily News as "a big and boisterous man" who appeared loved by everybody — started taking him to Pavilion High School baseball games and out for lunch.
Bortle alleges Conlin eventually molested him one night in 1980 at the rectory. He fled the building and never saw the priest again.
Bortle told his mother and sister, but the alleged incident otherwise remained a secret until last year. He said he went public hoping to inspire others.
The Buffalo Diocese could not be immediately reached for comment Friday afternoon about the lawsuit or the church hall.
As of March, about 80 priests within the diocese or related religious orders on a list of those removed from ministry, or who retired, or left ministry after credible sexual abuse allegations.
Several priests who served in Genesee and Wyoming counties since the 1950s were included on the list.
Numerous lawsuits have been filed against the Buffalo Diocese since the state's New York Child Victims Act took effect earlier this month.
Contact: MSURTEL@BATAVIANEWS.COM