St. Cecelia's sex assault priest gets 4 years in prison
NJToday
September 4, 2019

http://njtoday.net/2019/09/04/st-cecelias-sex-assault-priest-gets-4-years-in-prison/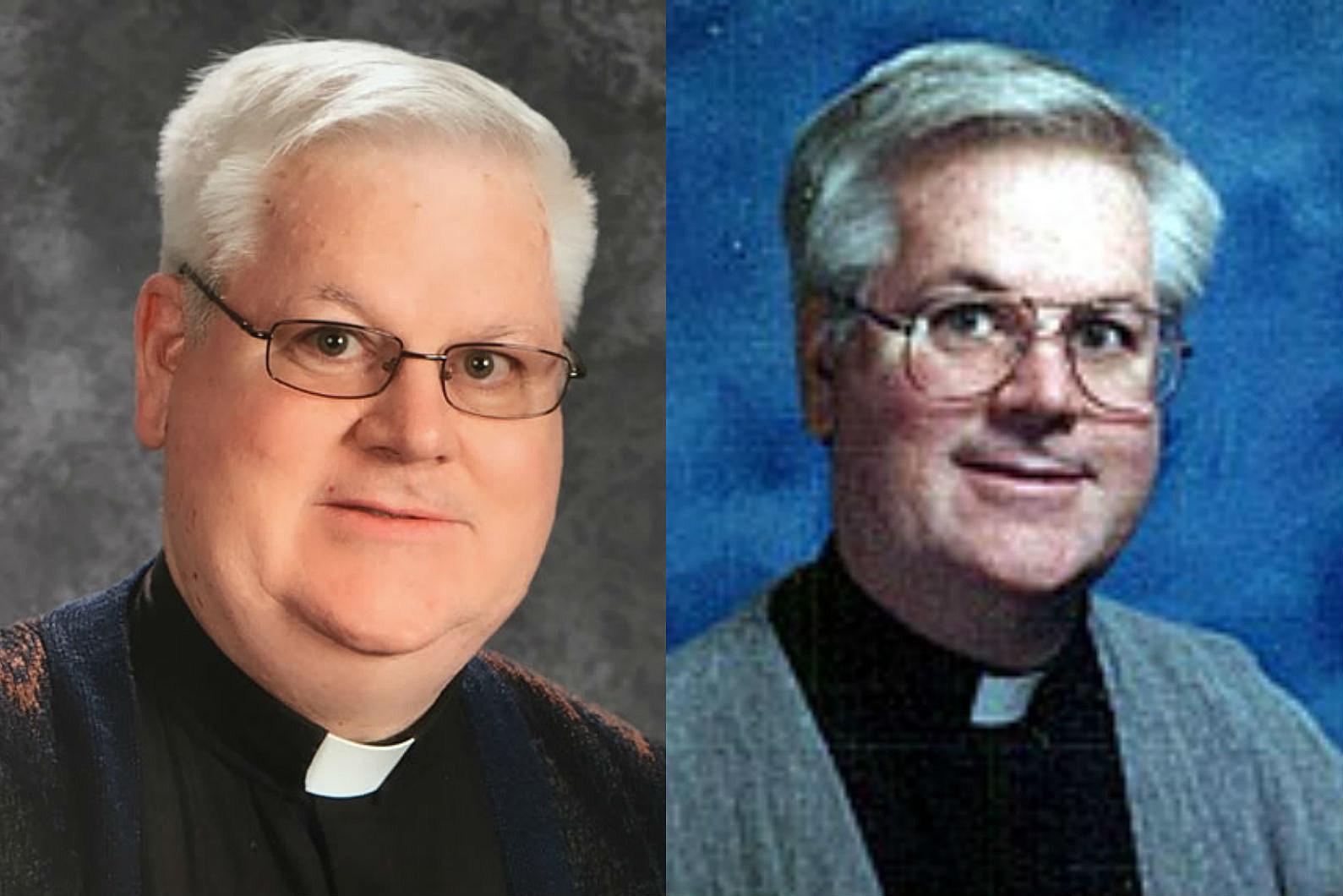 Father Thomas Ganley in undated photos. On left via the St. Philip & St. James Church website. On right from his personal page at angelfire.
A Roman Catholic priest was sentenced to four years in state prison for sexually assaulting a teenage girl while he was a youth group adviser at a church in Woodbridge Township, during the early 1990s.
Father Thomas P. Ganley, 64, of Phillipsburg, N.J., was sentenced to four years in state prison by Superior Court Judge Diane Pincus in Middlesex County on August 26, 2019 .
He pleaded guilty on April 8 to second-degree sexual assault, admitting that he engaged in sexual acts with the victim when she was 16 or 17 years old, at a time when he had supervisory authority over her.
From 1990 through 1994, Ganley was a priest at St. Cecelia Church in the Iselin section of the township where the criminal acts occurred.
Ganley had supervisory authority over the victim as head of the Youth Ministry for the parish.
Ganley was investigated and prosecuted by members of the Middlesex County Prosecutor's Office assigned to the New Jersey Clergy Abuse Task Force. Assistant Prosecutor Allysa Gambarella prosecuted Ganley and handled the sentencing hearing.
Ganley's attorney William Fetky, who sought a sentence of probation, said the cleric has 45 days to decide whether to appeal.
At the time of his arrest on January 16, 2019, Ganley was assigned to Saint Philip & Saint James Church in Phillipsburg.
Ganley was arrested just two days after the victim called the Clergy Abuse Task Force Hotline to report the sexual abuse.
As a condition of his sentencing, Ganley will be required to register as a sex offender under Megan's Law and prohibited from having contact with the victim or from having unsupervised contact with children under 18.
"This prison sentence demonstrates that we take these allegations of sexual abuse by clergy members very seriously and will act swiftly to secure justice for survivors," said Attorney General Gurbir S. Grewal. "This case also shows that, even if the abuse occurred many years ago, charges may still be viable and we will pursue them vigorously."
"We urge all survivors, witnesses of sexual abuse, and others with information to call our Clergy Abuse Hotline: 855-363-6548," said Director Veronica Allende of the Division of Criminal Justice. "I commend the members of the Middlesex County Prosecutor's Office who secured this guilty plea and prison sentence. We want survivors to know that we have experienced prosecutors and detectives in every county who will diligently pursue these cases as members of our Task Force."
Grewal formed the New Jersey Clergy Abuse Task Force in response to publication of a report by a Pennsylvania grand jury outlining allegations of sexual abuse by Roman Catholic priests against more than 1,000 victims in that state, which were uncovered in a multi-year investigation led by Pennsylvania Attorney General Josh Shapiro.
The New Jersey task force was formed to investigate allegations of sexual abuse by members of the clergy within the Catholic dioceses of New Jersey, as well as any efforts to cover up such abuse.
In addition to investigating allegations of sexual abuse, the task force is conducting a comprehensive review of existing Memoranda of Understanding (MOUs) between the Catholic dioceses of New Jersey and state law enforcement.
The Clergy Abuse Hotline, at 855-363-6548, is staffed by trained professionals and operated on a 24/7 basis.
New Jersey lawyers with experience representing survivors of childhood sexual abuse are online at www.newjerseysexabuseattorneys.com.
Ganley was the first person prosecuted since New Jersey launched its clergy abuse task force in September but officials say he will not be alone for long.