Man whose claim sparked Buffalo clergy abuse scandal wants to forgive priest
By Jay Tokasz
Buffalo News
October 04, 2019

https://bit.ly/2Vliddw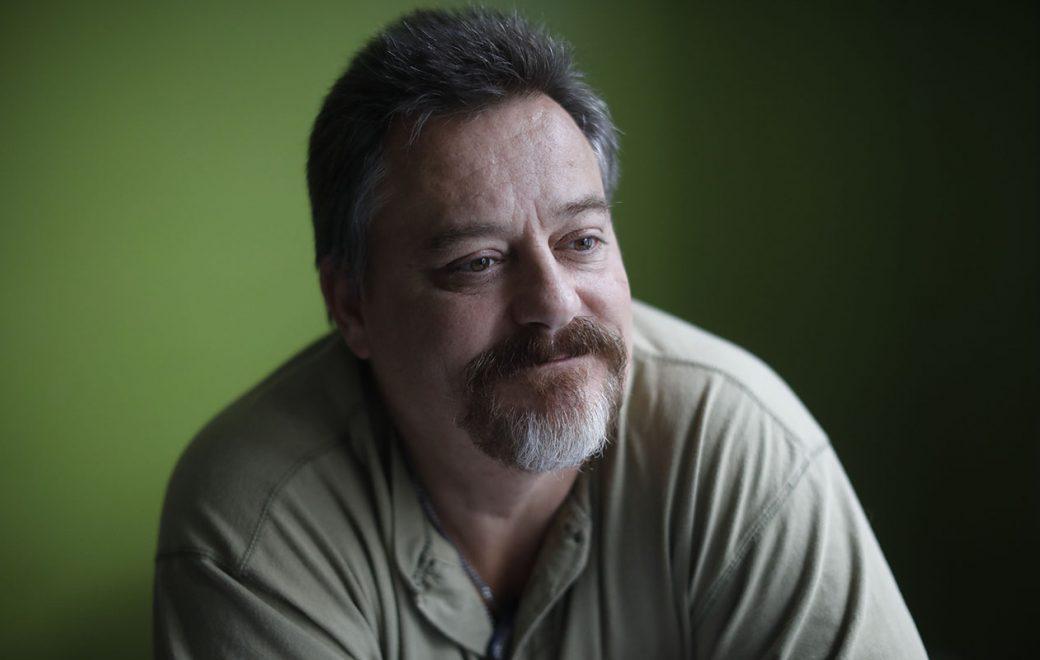 Michael F. Whalen Jr. opened the floodgates of the clergy abuse scandal when he publicly accused the Rev. Norbert Orsolitis of molesting him.
Photo by Derek Gee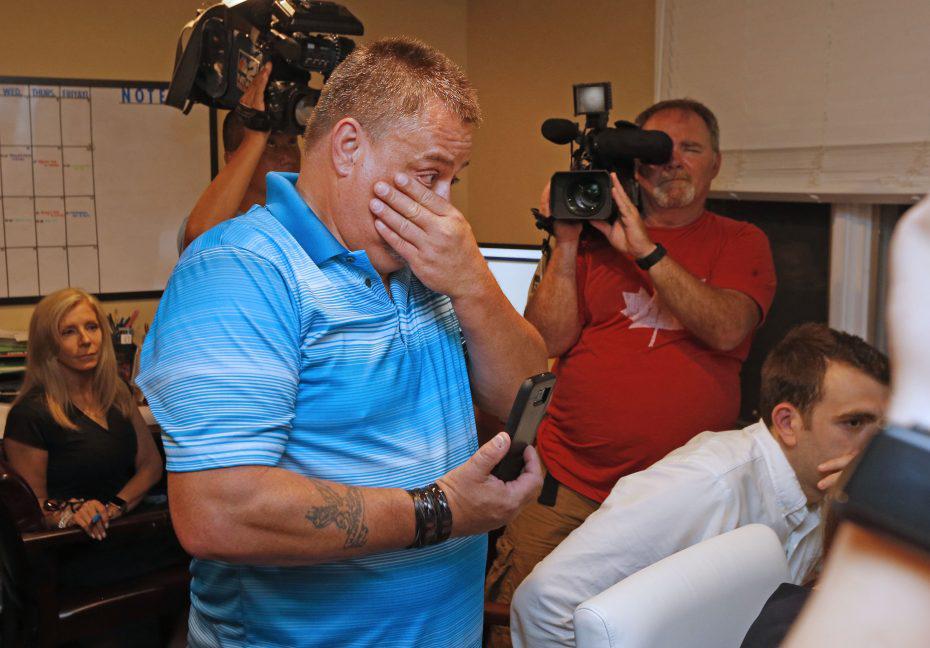 Michael Whalen is overcome with emotion as he watches a paralegal hit a "submit" key to have his lawsuit against the Buffalo Diocese filed at 12:01 a.m. Aug. 14. That was the moment the Child Victims Act opened a one-year window for victims of childhood sex abuse to file cases that were previously time-barred.
Photo by Robert Kirkham
Michael F. Whalen Jr. wants to sit down with the Rev. Norbert F. Orsolits someday and forgive the priest he says molested him when he was an impressionable boy in need of a role model.
"You know, I've carried the pain that he caused me for 40 years. For the rest of his days, I want him to wonder why one survivor forgave him," said Whalen, a former U.S. Army private who lives in South Buffalo.
"It's because of my faith. Something he didn't believe in. He used his as a weapon to hurt kids. Me, I want him to know that I forgive him. That's what our religion, what our faith, what our church is supposed to be," Whalen said.
It was Whalen's public accusation against Orsolits that set off a Buffalo Diocese clergy sexual abuse scandal, which now includes the identification of more than 100 Buffalo area priests who were credibly accused of abuse, ongoing federal and state investigations into whether diocese officials tried to cover up abuses and more than 165 lawsuits against the diocese. On Thursday, the Vatican directed Brooklyn Bishop Nicholas DiMarzio to investigate the Buffalo Diocese through an "apostolic visitation."
Within hours of Whalen's new conference on Feb. 27, 2018, outside the diocese's Main Street headquarters, Orsolits admitted to The Buffalo News that he had molested "probably dozens" of boys decades ago.
Whalen, 54, has come a long way from that news conference. He's now at ease talking about a secret that had kept him in silent shame for decades. He's developed a network of new friends who share a common bond as survivors of abuse, but who talk regularly on all manner of subjects. He said he's grown closer to his family, including three grandchildren, with a fourth due in November.
Whalen also has developed a passion for the Child Advocacy Center, which provides a variety of services for children and families affected by child sexual abuse or severe physical abuse.
Whalen said he doesn't recall anything like the center existing when he was a vulnerable kid.
The Child Advocacy Center, a program of BestSelf Behavioral Health located at 556 Franklin St., is looking to expand so it can accommodate more children. Whalen spoke recently at an event on behalf of the center, and he said he wants to do whatever he can to help, including sharing his own story with anyone who will listen.
"You don't have to wait 40 years to tell somebody about your abuse. There's someplace that you can go and talk to somebody," he said.
Rebecca Stevens, executive director of the Child Advocacy Center, said Whalen offers a powerful voice in connecting with people about the services of the center.
A recent national study found that the sooner children get help and counseling after a traumatic event, the less likely they are to experience health and mental health problems later in life, said Stevens.
Keeping silent "actually physically and mentally impairs their ability to lead a healthy and productive life," she said.
"Hopefully, what Michael can do is help those kids that are out there know there is a place they can get help and we can stop having the stigma attached to it. People are so afraid and embarrassed to talk about the fact they've been sexually or physically abused that it prevents them from getting help. And it's so very important," said Stevens.
Whalen said he'll never entirely shake the abuse he experienced, but each time he tells his story he lets go of it a "little more."
Orsolits, 80, is accused in seven lawsuits, including Whalen's, filed since Aug. 14, when a one-year window under the Child Victims Act opened, allowing previously time-barred childhood sex abuse cases to proceed in court.
Orsolits was in Erie County State Supreme Court, without a lawyer, on Sept. 30 for a pretrial conference on a case brought by attorney J. Michael Hayes on behalf of an unnamed plaintiff who said Orsolits molested him multiple times in the early to mid-1970s. The plaintiff alleged in his lawsuit that Orsolits had been his drug counselor and gave him drugs to lower his resistance before abusing him.
It's the first case involving Orsolits to be assigned a trial date, March 3, 2021. Whalen's case is awaiting a trial date.
As much as he wants to forgive Orsolits, Whalen said he's still searching for justice, as well.
Whalen has struggled with alcohol and drugs throughout his life, and he attributes those struggles to the sex abuse he endured as a 14-year-old boy in 1979. The Buffalo Diocese offered him $35,000 in 2018 through its program to compensate abuse victims. Whalen rejected the offer, calling it a "slap in the face."
Whalen said he's received hate mail and a death threat since speaking up about his abuse. Some people accuse him of dredging up the past only because he wants money from the diocese, he said.
Whalen asks those people to consider if it were their child who had been abused, and the perpetrator got away with it because the criminal statute of limitations expired.
"And he even admits to abusing a couple dozen kids, but you can't put him in jail because the statute of limitations has come and gone, how do you get some kind of justice?" said Whalen. "So, is this about money? Absolutely. That's a form of justice. He's sitting collecting his checks from retirement, sitting pretty in Ashford, in his little abusive cabin, living his life. So how do you get justice? What do you call justice?"
Whalen believes Orsolits should be in jail for his crimes, but he also gives the priest credit for owning up to his history as an abuser. He sometimes wonders why Orsolits made the admissions.
"Who knows?" said Whalen. "All I know is that he's the only one who said, 'Yes, I did it.' "
"Maybe it's just his way of forgiving himself before he passes away or asking for that forgiveness from somebody," added Whalen. "He's got it from me."