Lawsuit: Boy abused by second priest after he was molested by Orsolits
By Jay Tokasz
Buffalo News
October 20, 2019

https://buffalonews.com/2019/10/20/lawsuit-boy-abused-by-2nd-priest-after-he-was-molested-by-orsolits/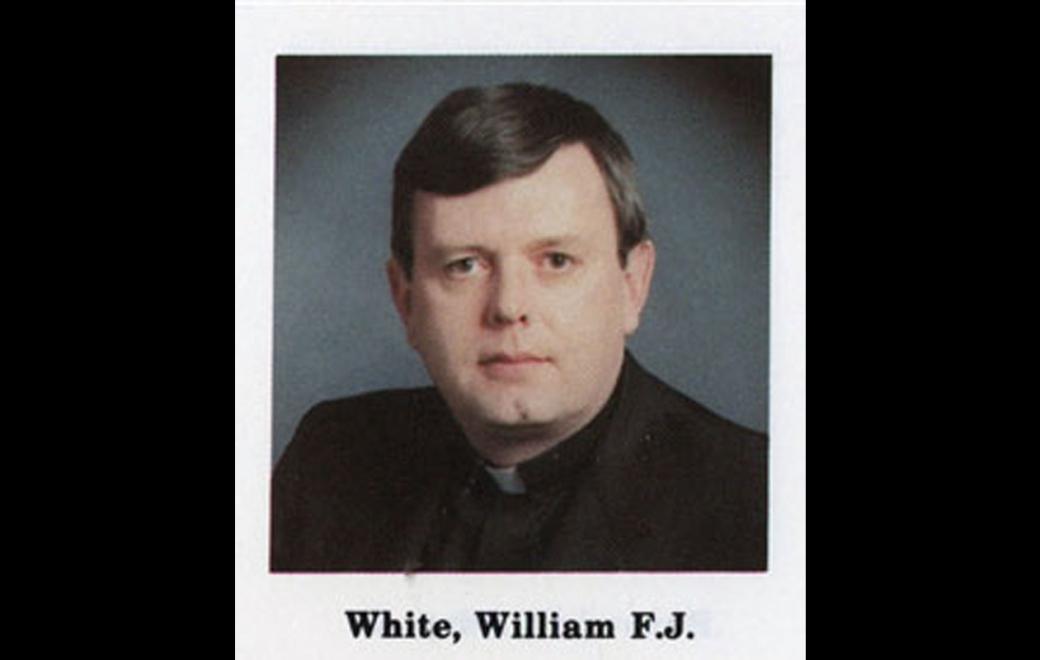 The late Rev. William F. White has been accused of sexually abusing children in five Child Victims Act lawsuits against the Buffalo Diocese.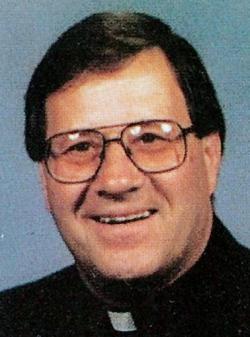 The Rev. Norbert F. Orsolits.
Michael Tatu felt some relief 51 years ago when the Rev. Norbert F. Orsolits was transferred from St. John the Evangelist Church.
Tatu said he grew fearful of Orsolits after the priest molested him at a drive-in theater when he was 14.
But the priest who replaced Orsolits, the Rev. William F. J. White, turned out to be no better for Tatu.
Tatu, 65, said White sexually abused him on two occasions inside the rectory of the church, within a year of his being molested by Orsolits.
Buffalo Diocese Bishop James A. McNulty assigned White to St. John the Evangelist in 1968 at the same time he moved Orsolits to St. John Kanty.
Tatu said he was twice called to the rectory for discipline from White, who ordered him to take off his pants. Tatu said he was then forced to lay across White's lap so that the priest could spank his naked buttocks. Tatu said White became sexually aroused during the spanking.
He didn't tell anyone about the two incidents with White.
"I turned the other one in before and nothing happened, except he got sent to another parish" he said, referring to Orsolits. "I thought there was no purpose in going to my parents or to the authorities."
Another reason Tatu said he didn't tell anyone at the time was because he had been sent to White for breaking into St. John the Evangelist School. White warned him not to tell anyone about the spanking sessions or the priest would report him to police for the break-in, said Tatu.
Attorney Mitchell Garabedian, who represents Tatu in a lawsuit against the Buffalo Diocese, said it was not all that unusual for a child to be abused by two or even three priests because Catholic dioceses have done so little to protect children from predator clergy.
The Buffalo Diocese, he said, could have prevented the abuse of "hundreds upon hundreds" of children if it had reported molester priests to law enforcement.
A Buffalo Diocese spokeswoman did not respond to a request for comment.
White is accused of abuse in four other lawsuits filed against the diocese since Aug. 14, when the Child Victims Act opened a one-year window for childhood victims to sue even in cases beyond the statute of limitations.
In one lawsuit, two brothers allege that beginning in 1984, when they were 12, White sexually abused them, forced them to have sexual contact with each other, gave them drugs and paid them not to talk about the abuse. In another case, an Erie County resident alleged White molested him in 1968 or 1969, when he was around 10 and in fourth or fifth grade at St. John the Evangelist parish school.
The Buffalo News reported in 1994 that two men had alleged White molested them as children in the early 1970s when the priest was assigned to the Working Boys Home on Vermont Street. Those allegations followed the newspaper's report of White's suspension in 1993, due to abuse that allegedly happened in the late 1960s in the home of the priest's parents.
By 2002, White was forbidden from functioning as a priest and had moved out of state. He died in 2016.