Former Top Priest Faces New Abuse Claims As NJ Crackdown Grows
By Tom Davis
Patch
October 28, 2019

https://bit.ly/31Vlv92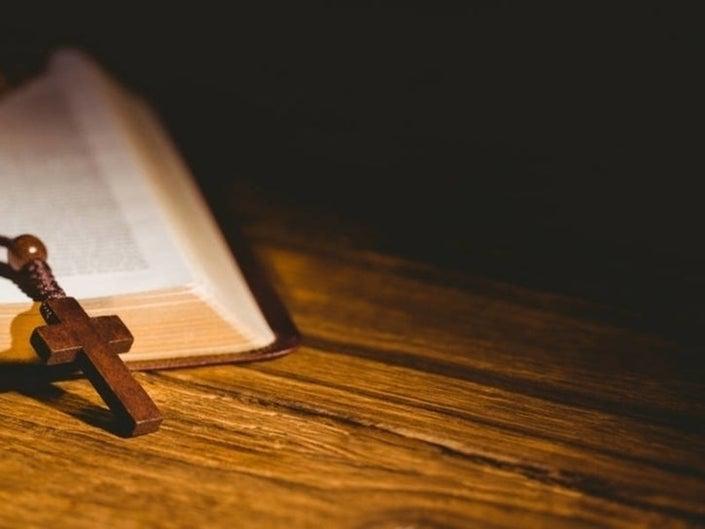 A new spate of sexual abuse allegations have been levied against former Cardinal Theodore McCarrick.
A new spate of sexual abuse allegations targets the man once considered NJ's top priest as the state's crackdown on abusive behavior grows.
A new spate of sexual abuse allegations has been levied against a man once considered New Jersey's top priest — just as the state has announced its crackdown on abusive behavior involving members of the clergy is growing.
Former Cardinal Theodore McCarrick, who was defrocked in February after accusations he sexually abused two boys and sexually harassed seminarians, faced new accusations this past week that he abused at least seven boys from about 1970 until 1990, according to The Washington Post. Many of the boys traveled with the then-archbishop to fundraisers.
Six more allegations of sexual abuse by DC seminarians and former seminarians also have been forwarded to Catholic Church officials in Rome, The Washington Post said.
One accuser told the Post he spoke out after a September interview with Slate in which McCarrick, the former Archbishop of Newark and founding Bishop of Metuchen, denied any wrongdoing. McCarrick told an interviewer he is "not as bad as they paint me. I do not believe that I did the things that they accused me of."
In February the Vatican stripped McCarrick of his role in the church, prohibiting him any type of priestly ministry, after he was found guilty by church officials of soliciting sex during confession and committing "sins" with minors and adults, with the aggravating factor the abuse of power.
"Our hope and prayer is that this decision serves to help the healing process for survivors of abuse, as well as those who have experienced disappointment or disillusionment because of what former Archbishop McCarrick has done," Vatican officials said in February. "We also pray that the Church may be guided to move forward in her mission."
The revelations came soon after Attorney General Gurbir S. Grewal announced that a retired Roman Catholic priest from New Jersey was arrested and charged with sexually assaulting an underage girl in the late 1990s.
Father Brendan Williams is the second priest to be charged in criminal cases filed by the New Jersey Clergy Abuse Task Force, which was formed by Grewal in September 2018 to investigate allegations of clergy abuse. The arrest was made by members of the Monmouth County Prosecutor's Office assigned to the task force.
A Roman Catholic priest also was recently sentenced to prison for sexually assaulting a teenage girl in the early 1990s. He was the first defendant to be charged and convicted by the Clergy Abuse Task Force.
Nearly 200 names on the new clergy list were already named by the Catholic church earlier this year. Here is the list released by the Catholic church in February: Here's List Of NJ Priests Accused Of Child Sexual Abuse (UPDATED)
The names of more than 100 additional priests and members of the clergy were also released in a new disclosure in May.
Williams, 78, of Lawrence was arrested this fall and charged with second-degree sexual assault —criminal sexual contact on a victim under age 13. Williams was pastor at St. Veronica Catholic Church in Howell when the alleged criminal acts occurred between 1997 and 1999, according to release from the Office of Attorney General.
He is alleged to have touched the victim's intimate parts with his hand on at least three occasions during that time period, twice in Colts Neck and once in Ocean County. Williams was processed on the charges by the Monmouth County Prosecutor's Office.
In the other case, Father Thomas P. Ganley, 64, of Phillipsburg, was recently sentenced to four years in state prison by Superior Court Judge Diane Pincus in Middlesex County. He had pleaded guilty on April 8 to second-degree sexual assault, according to an Office of Attorney General release.
In pleading guilty, he admitted he engaged in sexual acts with the victim when she was 16 or 17 years old, at a time when he had supervisory authority over her. Ganley was a priest at Saint Cecelia Church in the Iselin section of Woodbridge when the criminal acts occurred and had supervisory authority over the victim as head of the Youth Ministry for the parish, according to a release.
Ganley was investigated and prosecuted by members of the Middlesex County Prosecutor's Office assigned to the New Jersey Clergy Abuse Task Force.
At the time of his arrest on Jan. 16, Ganley was assigned to Saint Philip & Saint James Church in Phillipsburg. Ganley was arrested just two days after the victim called the Clergy Abuse Task Force Hotline to report the sexual abuse. Ganley will be required to register as a sex offender under Megan's Law. He will be prohibited from having contact with the victim and from having unsupervised contact with children under 18.
"This prison sentence demonstrates that we take these allegations of sexual abuse by clergy members very seriously and will act swiftly to secure justice for survivors," said Grewal. "This case also shows that, even if the abuse occurred many years ago, charges may still be viable and we will pursue them vigorously. Where charges are in fact time-barred, we will work equally hard to determine if the Church was aware of the abuse but failed to take action or prevent it from recurring, which will be the subject of a state grand jury presentment and report. We'll do everything in our power to expose these past wrongs and hold wrongdoers accountable."