Former San Andreas Priest Arrested
By Alex MacLean
Union Democrat
October 30, 2019

https://www.uniondemocrat.com/news/article_7f5f5626-fb5e-11e9-985f-3fdf0a6c1fe0.html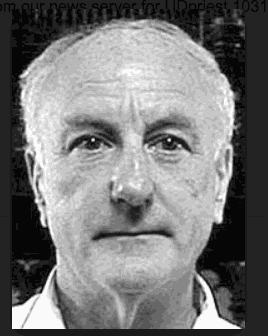 Oliver O'Grady



A 74-year-old Irish citizen arrested in Portugal last week on suspicion of a crime related to child pornography is reportedly former Catholic priest and convicted pedophile Oliver O'Grady, who served at St. Andrew's Parish in San Andreas from 1984 to 1992.

Policia Judiciaria released a statement announcing the arrest took place on Oct. 21 in the Algarve area of southern Portugal to enforce a European Arrest Warrant, though it didn't identify O'Grady by name.

"This individual — who had already served a sentence for similar crimes in the United States — returned to his homeland, where he again committed a new crime," the statement said. "He then moved to Portugal, the Algarve area, where he was located and detained."

O'Grady was deported back to his native Ireland in 2000 after serving seven years in Mule Creek State Prison in Ione for molesting two boys while assigned to a Turlock church.

The defrocked priest was arrested in Dublin in 2010 for possession of child pornography after a trove of photos and videos were discovered on his laptop. He was sentenced to three years in Irish prison in 2012.

A Bay Area man and a San Andreas woman filed lawsuits against the Stockton Diocese in 2012 that accused O'Grady of sexually abusing them when they were children while he was a priest at St. Andrew's Parish in San Andreas between 1984 and 1992.

In 2006, a document titled "Deliver Us From Evil" was released in which O'Grady admits to raping, molesting and abusing dozens of California children dating back to the early 1970s. The film was later nominated for an Academy Award.

Policia Judiciaria's statement said that O'Grady will be handed over to Irish authorities for extradition.

For more on this story, see the print edition of The Union Democrat on Thursday.