Trial Date Changed for Waterford Priest Charged with Raping Young Boy
By Aileen Wingblad
Oakland Press
November 6, 2019

https://www.theoaklandpress.com/news/copscourts/trial-date-changed-for-waterford-priest-charged-with-raping-young/article_387bed5c-00c0-11ea-91a8-877f89342224.html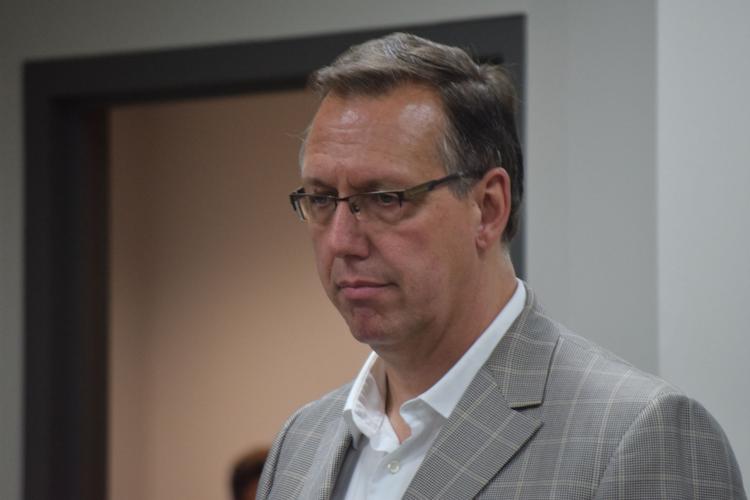 Father Joseph "Jack" Baker during a court appearance July 18 in Wayne County.



The trial date for the pastor of a Waterford church charged with raping a young boy 15 years ago has been rescheduled.

Jury selection will begin Feb. 10, 2020 for the case against Father Joseph "Jack" Baker, pushed back from the Dec. 9 trial date that had been scheduled in Wayne County Circuit Court. According to court records, the change came "at the request of the court."

Baker, 57, is charged with first-degree criminal sexual conduct - sexual penetration with a person less than 13 years old. The crime allegedly occurred sometime between February 2004 and June 2004 at a storage room in St. Mary Catholic Church in Wayne, involving a boy who was a second-grader at the time.

Baker is currently suspended from his duties as pastor of St. Perpetua Parish in Waterford and all public ministry, as ordered by the Archdiocese of Detroit.

At a preliminary exam in August, the alleged victim testified that he first disclosed the rape to his girlfriend last October, and then his father. The alleged victim was subsequently interviewed by a special agent with the Michigan Attorney General's Office, who's involved in investigating allegations of clergy abuse.

The attorney general received notification of the alleged crime from the Archdiocese of Detroit.

The Oakland Press is not identifying the victim of the alleged rape due to the nature of the offense.

The trial will be held before Judge Bridget Hathaway of Wayne County Circuit Court.