Could priests with credible accusations of sexual abuse be walking among us - without our knowledge?
By Paula Christian, Craig Cheatham And Dan Monk
WCPO TV
November 19, 2019

https://bit.ly/348Wedq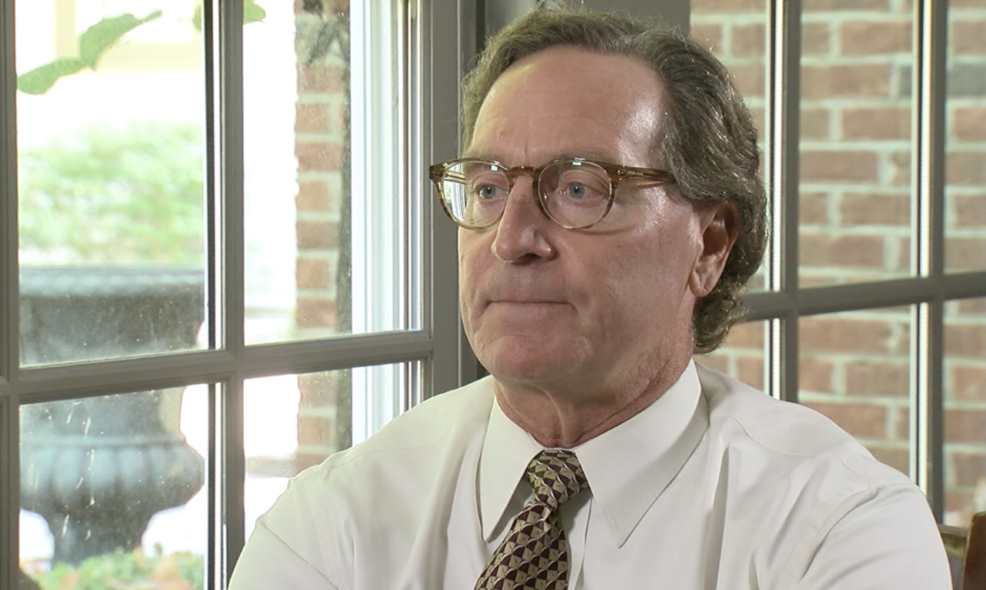 Attorney Konrad Kircher has represented 90 survivors in lawsuits against the Catholic Church.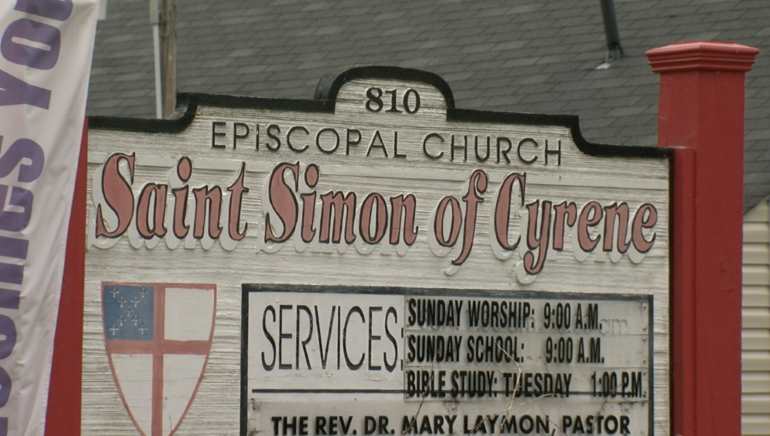 St. Simon of Cyrene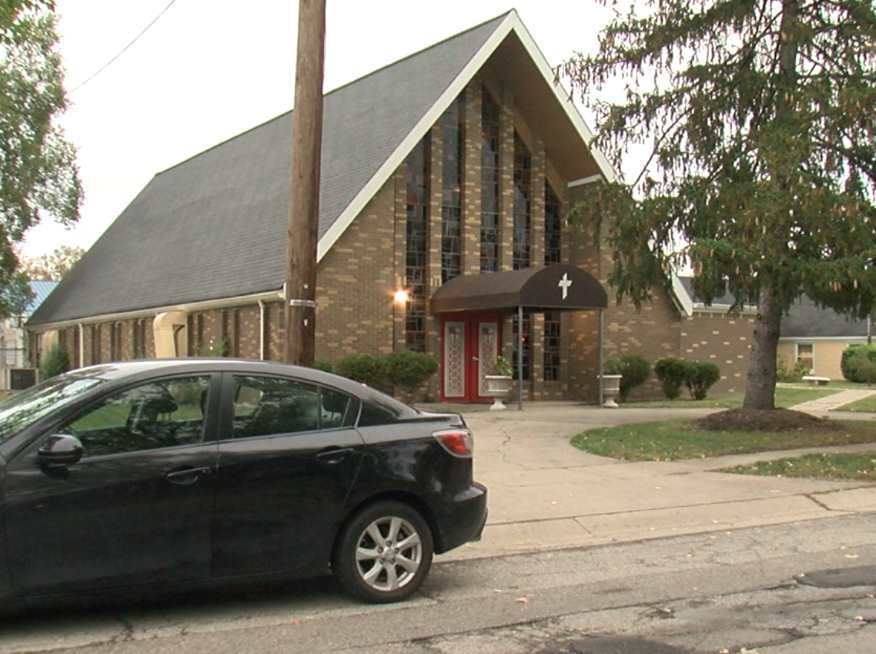 St. Simon of Cyrene Episcopal Church in Lincoln Heights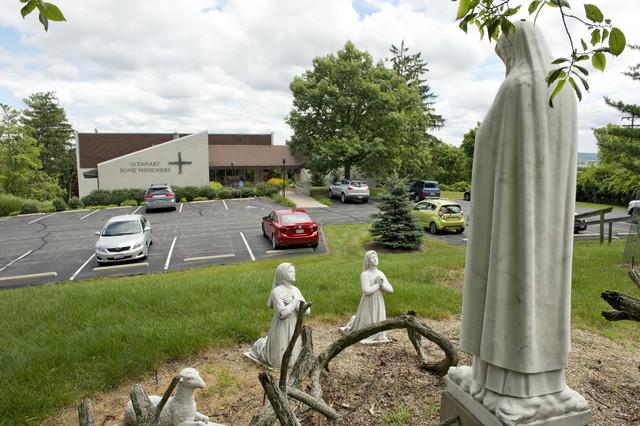 Convicted priest Robert Poandl once worked at the headquarters of Glenmary Home Missioners in Fairfield, Ohio.
Photo by David Sorcher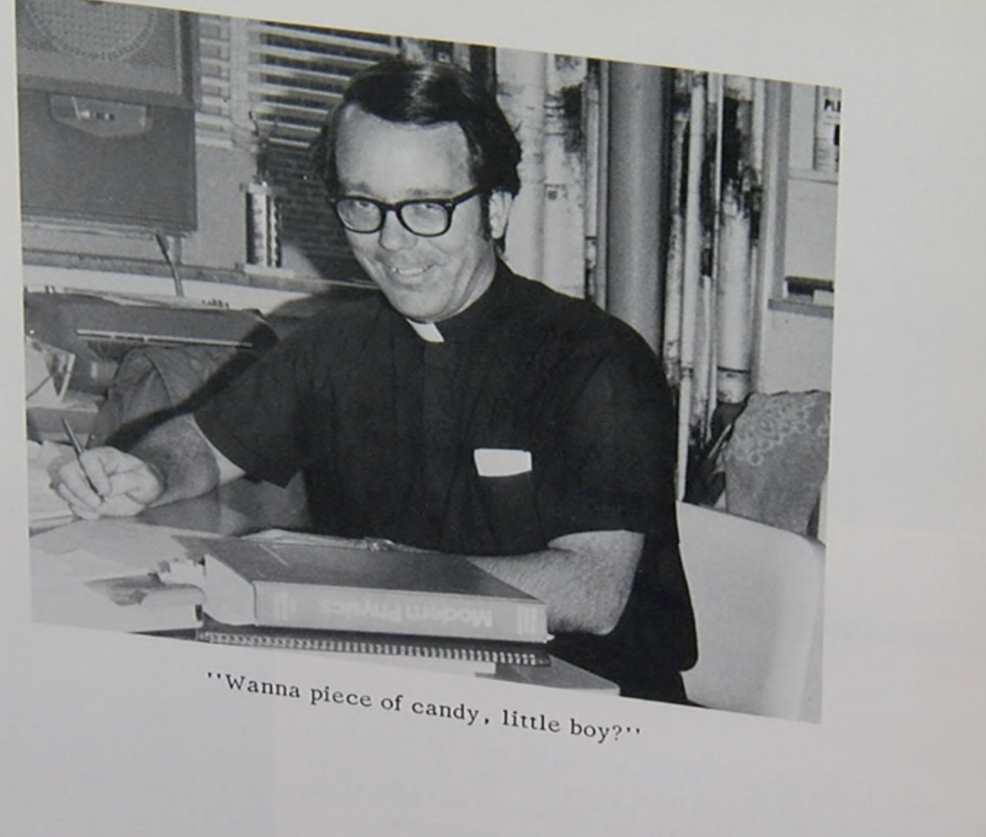 Former priest and principal Tom Kuhn at Elder High School.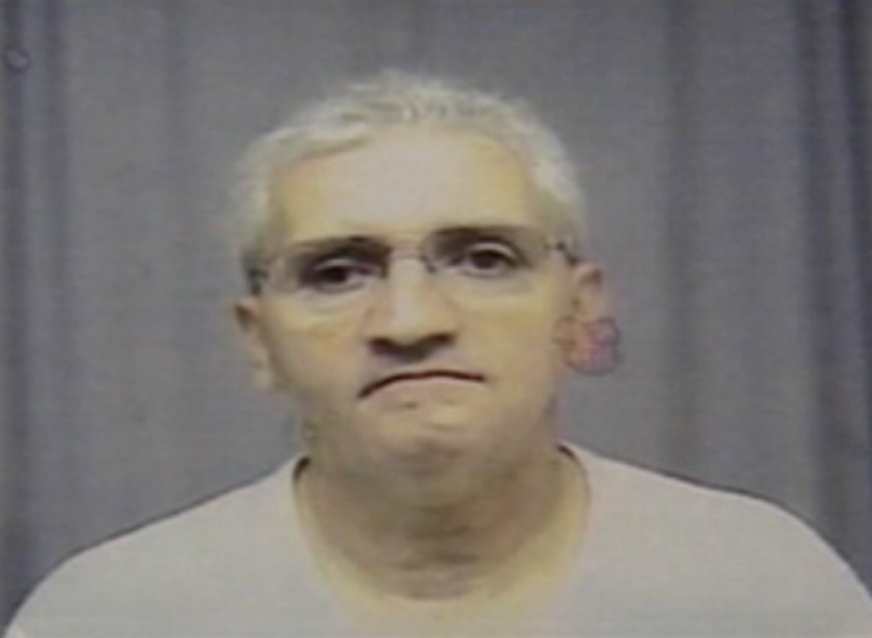 The Rev. Clarence Heis


[with video]



The Vatican stripped the Rev. Daniel Pater, once a rising star diplomat and priest at a Kettering church, of his duties in 2014 after he confessed to sexually abusing a 14-year-old girl.

The month after the Vatican removed Pater from priestly ministry, a small Episcopal Church in Lincoln Heights hired him as the director of music. He played the organ there for more than five years and prepared choir music.

It's part of a disturbing pattern in which local Catholic church officials failed to track priests accused of abuse, didn't disclose to the public all of the names of priests with credible allegations and still refuse to answer questions about why more information isn't available.

In a three-month investigation the WCPO I-Team also discovered more than 50 Roman Catholic priests and brothers with ties to the Tri-State who had accusations of sexual abuse, but do not appear on any local list published by church leaders.

"The Catholic church has still not developed any mechanism for following these priests," said attorney Konrad Kircher, who has represented 90 alleged abuse survivors in lawsuits against the church in Ohio.

As a young priest, Pater worked at St. Charles in Kettering from 1979 to 1982, where he started a sexual relationship with a 14-year-old girl who was grieving over the sudden death of her brother.

From there Pater joined the Vatican diplomatic corps, serving in Africa, Australia, India and Rome. When he returned home on vacation, the abuse survivor, who is known as Jane Doe in court filings, claimed Pater continued a sexual relationship with her.

She reached a confidential settlement with Pater in 1995, agreeing not to "initiate or precipitate any criminal prosecution" against Pater, according to court filings.

Pater was not charged criminally for the sexual abuse that led the Vatican to remove him from priestly ministry in January 2014 and order him to a life of "prayer and penance."

Instead, Pater quietly moved to a leadership position at St. Simon of Cyrene Episcopal Church.

"I'm very surprised," St. Simon's pastor, the Rev. Mary Laymon, said when WCPO asked her about Pater's past during an October phone call.

Laymon fired Pater the same day she spoke to WCPO, according to a statement from the Episcopal Diocese of Southern Ohio.

But questions remain about how Pater assumed a church leadership position as a confessed child sex abuser while supposedly still under the supervision of the Archdiocese of Cincinnati.

Often the Vatican removes sexually abusive priests from the church entirely, which is known as defrocking or laicization.

In Pater's case, the Vatican allowed him to remain a priest but forbid him from taking part in active ministry.

"If he was a priest in the diocese of Cincinnati and he was never … dismissed, then he still is their responsibility," said Thomas Doyle, a former canon attorney at the Vatican Embassy in Washington, D.C. who authored a 1985 report warning of a national priest abuse scandal. "They should have notified the Episcopal Church or the Episcopal bishop about the circumstances."

WCPO attempted to contact Pater by leaving two messages on a phone number linked to his most recent Hamilton address, as well as messages sent through Facebook and LinkedIn. He did not respond.

The Archdiocese of Cincinnati declined to answer questions about Pater, including how it supervised the priest or if it notified the Episcopal Church or St. Simon's.

"Fr. Daniel Pater has been permanently removed from priestly ministry... He is prohibited from wearing clerical clothing and publicly presenting himself as a priest. He is leading a life of prayer and penance," archdiocese spokeswoman Jennifer Schack wrote in a prepared statement.

But Laymon of St. Simon of Cyrene contradicted that.

"We knew him as an ordained priest," Laymon said.

Who is 'credibly accused?'

Each Catholic diocese determines its own standard to deem a priest credibly accused.

In the Archdiocese of Cincinnati, that means: "based upon investigation and a review of the available facts and circumstances, is more likely than not to be true," Schack said.

A list of credibly accused priests and clerics appears on the website for the Archdiocese of Cincinnati . Pater is on that list.

A spokesman for the Episcopal diocese said the Pater experience is an opportunity "to be diligent in their hiring processes" and advance "common concerns for the protection of children," according to a written statement.

"If I were a pastor of a church and that happened to me, I would be furious that I wasn't warned," Doyle said. "It's easier to seduce and groom a victim in a church environment than it is probably anywhere else, if you're a priest."

A year after St. Symons hired Pater, in 2014, the Butler County Regional Transit Authority also gave him a job as a bus driver, where he currently works.

"You know, he doesn't have a criminal record," said transit authority executive director Matthew Dutkevicz, who noted that Pater, like all employees, passed a thorough criminal background check.

Pater traveled to Hamilton High School for a 2017 job fair and appears in several posts as "Driver Dan" on the transit authority's Facebook page.

"He's an employee in good standing right now. We don't have an issue," Dutlevicz said.

Is anyone watching?

Using civil filings, criminal records, media reports and documentation from Catholic dioceses and religious orders in other parts of the nation, WCPO compiled a list of 92 priests and brothers who were accused of child sex abuse and worked in the Tri-State at some point in their ministries.

As of last week the Archdiocese of Cincinnati had 33 priests and clerics named on its website as being credibly accused of sexual abuse.

The archdiocese began adding names to its list after WCPO first asked questions in August about why some accused priests weren't being listed.

"This is an ongoing process that we are working through as we review our files and as additional religious orders release lists," Schack wrote in a statement to WCPO.

Across the river, the Diocese of Covington does not publish a list of credibly accused priests and is one of 10 that has not announced an intention to do so, according to an Associated Press investigation. The Catholic Church has 177 territorial dioceses and archdioceses in the United States.

"It doesn't surprise me, but it's really bad that the diocese is refusing to do that," said Doyle, the former Vatican attorney. "It's completely irresponsible. It's very self-centered."

The Diocese of Covington did not respond to eight requests for an interview or information, made by both phone and email over several weeks.

Days away from the release of the I-Team's report, a diocese spokeswoman announced last week that an independent review of priest files dating back to 1950 was underway.

Spokeswoman Laura Keener did not answer many of the I-Team's questions, including if the diocese plans to publish a list of credibly accused priests. But she wrote that "currently no priests or deacons with substantiated allegations of sexual abuse of minors," work in the diocese.

This comes 14 years after the diocese reached a $90.5 million class-action settlement with 252 survivors who claim they were abused over a period of 50 years, according to court records.

"Many of the people who were abused as children, we dealt with in their 50s and 60s, but these memories were just as alive as if they were children," said attorney Robert Steinberg, who filed the class-action case against the diocese.

An altar boy's abuse

David Harper was a 10-year old altar boy in August 1991, traveling from Price Hill to West Virginia with family priest Robert Poandl to serve mass there.

On their first night at the church rectory, Harper said the man he called "Father Bob" raped him.

"Right after he abused me, he told me that he sinned," Harper said. "I sinned. That our sins were between us and God, and he made me sit down and pray for forgiveness."

Angry and depressed, Harper attempted suicide in the fifth grade.

"My childhood basically ended when I was 10," Harper said.

In 2013, a federal jury in Cincinnati convicted Poandl of transporting Harper across state lines to rape him. Prosecutors were prepared to bring up two other sexual abuse allegations, but since Poandl never testified, the jury never heard about them.

A judge sentenced Poandl to 7½ years in prison, where he died in January.

Yet, until last month, the Archdiocese of Cincinnati never identified Poandl on its website as being credibly accused.

It wasn't until the Glenmary Home Missioners, the Catholic order supervising Poandl, published a list of credibly accused clergy in October that the archdiocese added him to their list – six years after his criminal conviction.

"I think the (church) hierarchy has spent a lot of money, time and effort to cover things up as opposed to coming clean," Harper said.

The following priests are also not listed by the Archdiocese of Cincinnati as credibly accused, though the I-Team discovered them on lists from other dioceses and religious orders:

- The Rev. John B. Turnbull, former pastor of St. Francis of Assisi in Centerville, was removed from ministry in 2005 after a man accused him of molesting him as a child. Turnbull, a Franciscan priest, is on the credibly accused list of the diocese of Springfield, IL.

- The Rev. Roman Pfalzer, a Franciscan priest who served in St. Bernard from 1959 to 1960; St. Louis Church in Batesville, IN 1987 to 1992; and St. Clement Friary in Cincinnati from 1994 to 2008, is on the list of credibly accused in the dioceses of Gallup NM, Santa Fe, NM, and Indianapolis.

- The Rev. Albert Schetter, a priest and teacher in Middletown, Cincinnati, Hamilton, Springfield and Sidney, OH for 35 years, was named in a 2003 lawsuit by two former students who accused him of molestation in the early 1960s. The Archdiocese of Cincinnati said Schetter admitted to prior abuse a decade earlier and had been ordered to stay away from children.

Priests on leave

Using the Official Catholic Directory, WCPO also tracked the number of local priests who were placed on administrative leave or special assignment by the Archdiocese of Cincinnati and the Diocese of Covington since 1997.

Pater and more than a dozen other accused priests were given multi-year suspensions with pay during the 2000s at the peak of the national abuse scandal.

In many cases the priests, including Pater, were suspended years after survivors first reported their alleged abuse to church or school officials.

The Vatican later defrocked or removed from ministry some priests who spent years on administrative leave, including Thomas Kuhn, G.R. Keith Albrecht, and David Kelley.

At least one priest, who spent several years on a leave of absence, returned to active ministry and is currently working at a church in the Cincinnati area.

The number of local priests that church leaders have placed on a leave in recent years is dramatically lower than in the 2000s, WCPO research showed.

Just one priest from the Diocese of Covington was listed in the 2018 directory as being on a leave – the Rev. Mark Witte, former pastor of St. Timothy Church in Union, who was also on leave in 2006 after being accused of inappropriate relations with women in his parish.

Two priests are currently on administrative leave in the Cincinnati Archdiocese – Drew and the Rev. Clarence Heis.

The archdiocese declined to answer WCPO's questions about Heis, who has been on leave since 2016, according to the directory.

The Archdiocese of Cincinnati placed Heis on leave in 2006 after he pleaded no contest to disorderly conduct and resisting. A police officer arrested Heis in 2005 for allegedly having sex with two adult men in a public park in Fairborn, near Dayton.

The Archdiocese reinstated Heis in 2009, according to The Catholic Telegraph, the official newspaper of the Archdiocese of Cincinnati.

Since his reinstatement, Heis has worked out of the main office of the archdiocese, according to his LinkedIn account and the directory.

The 2018 directory lists Heis as being on "special assignment," and Pater as serving a life of "prayer and penance."

"I can't believe this sort of thing is still happening," said Dan Frondorf, leader of the local chapter of Survivors Network of those Abused by Priests. "It's too critical to not take it seriously."