Church: Danbury priest in probe was alone with boy in his car
By Peter Yankowski , Julia Perkins And Erin Kayata
News Tiimes
December 9, 2019

https://bit.ly/36kcxFc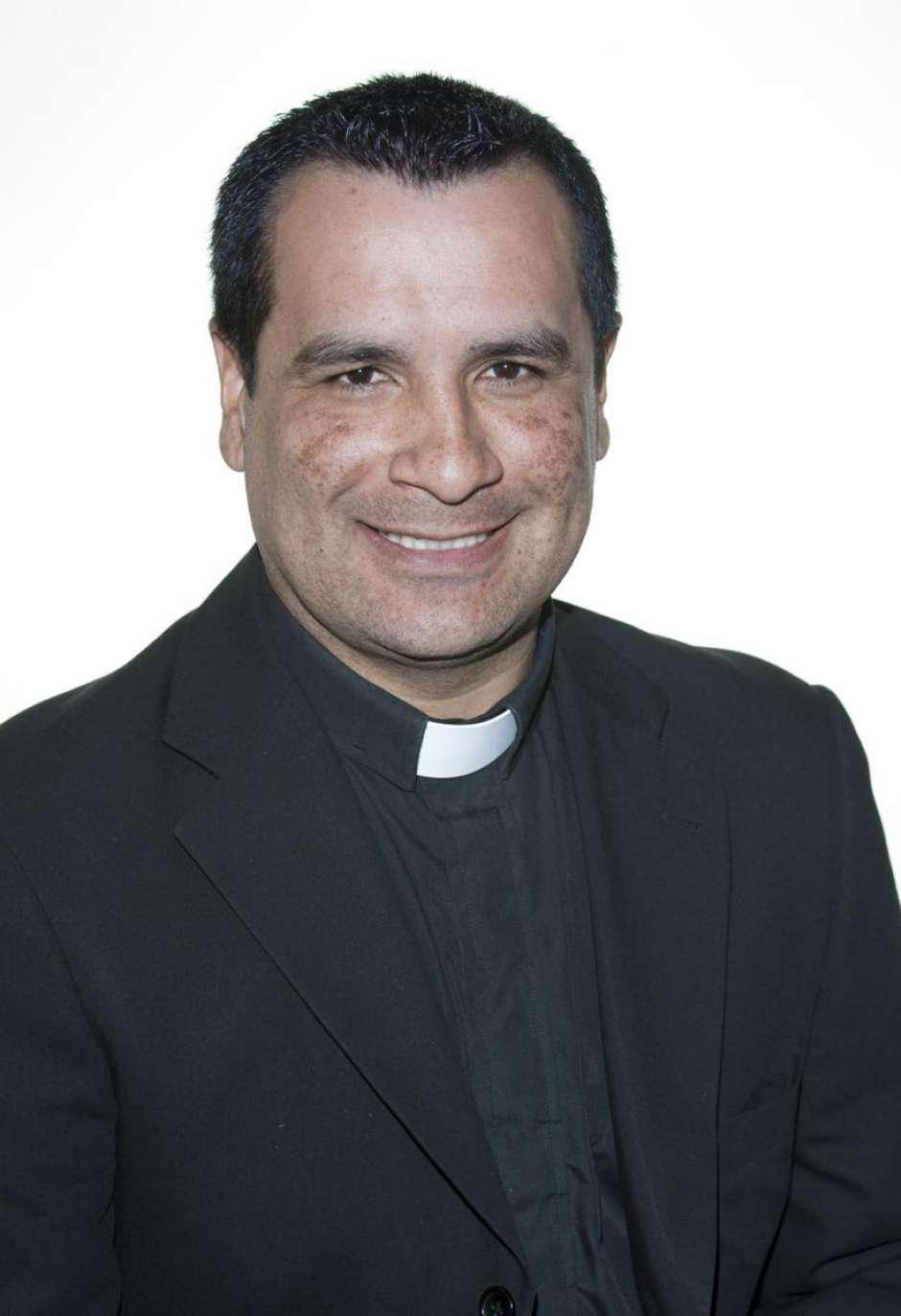 Jaime Marin-Cardona, 42, a native of Medellin Colombia, is one of four men who will be ordained as a priest in the Bridgeport Diocese Saturday during a ceremony at St. Augustine Cathedral in Bridgeport.
Photo by Karen Leffler
A former priest at Our Lady of Guadalupe Church became the subject of an abuse investigation by police because he was seen driving a teenage boy alone in his car, Catholic officials said Monday.
The Rev. Jaime Marin-Cardona was stripped of his priestly duties and prohibited from engaging in public ministry after the state Department of Children and Families found "substantiated allegations of abuse" against the pastor, Bishop Frank J. Caggiano said in a letter to parishioners Friday.
The 51-year-old, who most recently served as a pastor in Bridgeport and previously worked at a church in Norwalk, is the latest priest to be accused of abuse and comes two months after a study detailed the church's failure to report decades of similar allegations.
This case is unusual because most allegations of child abuse brought against priests are reported years or decades after the abuse occurred and after the criminal statute of limitations has expired.
"Most of our abuse is historical," said Brian Wallace, a spokesman for the Diocese of Bridgeport.
In September, a church official raised alarm after he saw Marin-Cardona driving the boy alone in his car, in violation of the church's policies, Wallace said.
He said the Department of Children and Families was immediately notified, as well as Danbury police.
The boy and his parents initially said no abuse had occurred, leaving DCF to drop the case. But police continued to investigate and found information that helped determine there was a credible allegation, Caggiano said.
DCF said it received "additional, more specific information" from police in October.
"We remain very appreciative of the collaborative efforts made with our community partners to quickly address the reported maltreatment," Commissioner Vannessa Dorantes said in a statement.
Danbury Police Chief Patrick Ridenhour said the case is being handled by the department's special victims unit. Police and the Bridgeport diocese said they have not received any additional allegations of abuse against Marin-Cardona.
"No one else has come forward at this time," Ridenhour said. "We are not aware of any investigations taking place in other jurisdictions."
Because the Department of Children and Families found the allegation to be credible, Marin-Cardona's name will be added to a list of accused priests maintained by the diocese, Wallace said.
"For all practical purposes, (Caggiano's) statement 'removal of faculties' means the man can no longer practice as a priest," Wallace said.
He said any violation of the church's policies to protect children is reported to the Department of Children and Families to investigate while the church conducts its own internal investigation. He said they are also reported to the police.
"What happened here is the fact that our safe environment policies worked," Wallace said.
Since September when the investigation began, Marin-Cardona has been restricted from working with kids, Wallace said.
"He agreed to live in a supervised facility," he said. "No young people have been at risk since September 2019."
Marin-Cardona came to the United States in 2004 from Medellin, Colombia, where he earned a bachelor's and master's degree from the Pontifica Bolivariana University, Wallace said.
He entered St. John Fisher Seminary in 2006 and completed his seminary training at Holy Apostles Seminary in Cromwell. He was ordained as a transitional deacon on Jan 3, 2009, and served at Saint Charles Borromeo in the Parish in Bridgeport prior to being ordained as a priest at Saint Augustine Cathedral in Bridgeport in May 2010.
Diocese records show Marin-Cardona's first assignment was at Saint Joseph Parish in South Norwalk. He served there as a parochial vicar until February 2014, when he was named parochial vicar of Our Lady of Guadalupe on Golden Hill Road in Danbury. He most recently served at Saint Mary Parish in Bridgeport.
The current pastor at Our Lady of Guadalupe was not at the church on Monday afternoon. A secretary directed questions to the diocese, adding the church did not have any information aside from the bishop's statement.
Many in Norwalk, including a person who answered the phone at Saint Joseph and Mayor Harry Rilling, said they were unaware of the allegations and didn't remember Marin-Cardona.
Matthew Nittoly, executive director of Side by Side Charter School, said his interaction with Marin-Cardona was "extremely minimal." The Diocese of Bridgeport owns the Side by Side building and uses the building at times, but not during school hours. Still, Nittoly said Side by Side will be reaching out to remind parents about the security measures the school takes which includes DCF training for school staff and monitoring via trained staff and security cameras.
"I am saddened and disappointed to hear that there is a Danbury investigation regarding alleged child abuse by a priest of the Diocese of Bridgeport," Nittoly said in an email. "Thankfully, it sounds as though both the Diocese and authorities are taking this seriously and allowing for a further investigation and due process to run its course. I do intend to send news of this story to our school families and to take the opportunity to remind them of how highly prioritized student safety is at Side by Side."
The church has not said why Marin-Cardona moved around among churches, but an advocate said it could be a warning sign. Historically, the church has moved priests from parish to parish following abuse allegations.
"In cases where priests are being hidden, abuse continues and abuse has lifelong consequences," Gail Howard, co-volunteer leader of Survivors Network of those Abused by Priests' Connecticut chapter. "This is not something that passes after a year or two. It needs to be dealt with as (the) psychologically violent offense that it is."
News of the allegations comes on the heels of a sweeping report released in October that detailed how two Bridgeport diocese bishops failed to report instances of child abuse to law enforcement, and disclosed that 281 victims of abuse had been found dating back more than six decades.
More than a year ago, a Bridgeport pastor left the priesthood following accusations of inappropriate behavior toward children.
The diocese found the Rev. Frank Gomez's contact with the children was not sexual, but that he had violated the church's policies by texting with children, giving them gifts without their parents' consent and "physical interaction" that made kids and parents uncomfortable.
Gomez resigned from the priesthood rather than undergo treatment at a Canadian facility. He had served as a pastor at St. Charles Borromeo Church in Bridgeport.
The recent accusations against Marin-Cardona suggest the church has still not done enough, Howard said.
"The church has a vested interest in minimizing their problems," she said. "That's not a very hard thing to imagine. I've got to say civil authorities need to step forward. There's enough evidence across the country to compel civil authorities to do a thorough investigation. We're past the time where we think the church is probably going to tell us everything."