A chance to listen to victim-survivors
By Zoey Maraist
Catholic Herald
January 8, 2020

https://bit.ly/2FIvCpn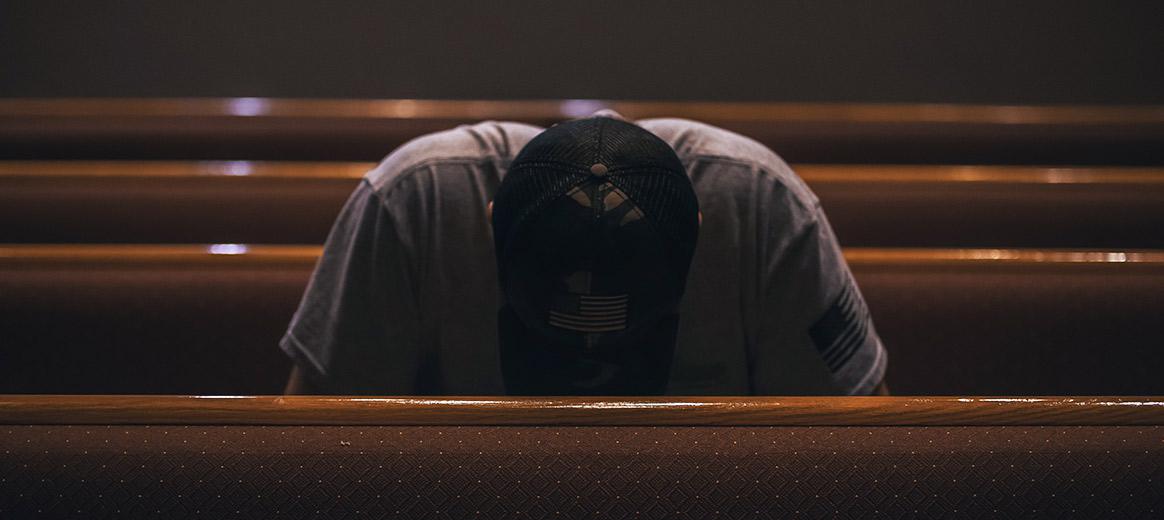 The Action Committee of St. John Neumann Church in Reston is hosting "An Evening of Testimony: Personal Stories from Those Abused by Clergy."
"I feel dirty."
Angela Boggs was sitting in a small group when her fellow parishioner uttered those words. They were at a listening session at St. John Neumann Church in Reston in the immediate aftermath of the 2018 clergy sexual abuse crisis, and it would've been easy to feel dirty after hearing about the terrible crimes committed. But this woman said she was disgusted by her own complicity as a member of the Catholic Church.
"That really touched me," said Boggs. "(Victim-survivors) have been harmed terribly by our church and we're accountable. We may not be legally accountable but we are accountable to God for that. We have a responsibility to support people who've been damaged by our church."
Boggs and her fellow parishioners felt angry, hurt and discouraged, but they decided they weren't powerless. A month later, they gathered to form the Action Committee, an acronym for advocacy, change, transparency, inclusion and ongoing reform regarding clergy sexual abuse.
Of the many facets of the crisis, they decided to focus on the victim-survivors. They read as much as they could and invited speakers to educate them, such as Frank Moncher, the victims assistance coordinator for the diocese, and the victims assistance coordinator of the Oblates of St. Francis de Sales, the religious order that staffs St. John Neumann.
"We were trying to get our arms and our hearts around this. We wanted to support folks but we didn't know how," said Boggs. While it's hard to get accurate figures, Boggs said the research she found says somewhere between 10 to 30 percent of the population has experienced sexual abuse as a minor. "To me, that's stunning that we have in our midst people who have been decimated by these kinds of experiences. It's invisible to us, nobody talks about it, there's shame associated with it," said Boggs. "We're just not as aware as we need to be."
To learn more about supporting victim-survivors, Moncher connected the Action Committee with Spirit Fire, an association of victim-survivors who use their experience to help other victim-survivors, laypeople and clergy heal from the trauma of sexual abuse. With Spirit Fire's help, the Action Committee is hosting a panel event Jan. 16 — "An Evening of Testimony: Personal Stories of Those Abused by Clergy."
"We bring in a lot of information that helps them reflect and pray about how they might move forward in a healthy way," said Teresa Pitt Green, one of Spirit Fire's leaders and a parishioner of Good Shepherd Church in Alexandria.
"Putting the survivor as well as the family members that have suffered as the focus, it helps people keep it real," said Pitt Green. "There a lot of issues get conflated with this issue, grievances people have with the church, and those are very important topics. But really where the wound of the church began is where we were hurt and it's really to the wound we have to go back to heal."
Holding this speaker panel is another step that will help Action understand how they can best serve victim-survivors and the church, said Boggs. She hopes other parishes will follow suit. "This is not something that's going to be solved in one year or five years," she said. "Form a committee, take your time to figure out your pathway — what is the Holy Spirit calling your group to do?"
Pitt Green said she has seen the incredible things that groups like the Action Committee can accomplish. "Of course, you have people who get stuck in the anger. I get it, I've been angry a lot of years," she said. "But at some point when you're ready to use (anger) for constructive ends, there's some pretty amazing things that can happen."
If you go
"An Evening of Testimony: Personal Stories from Those Abused by Clergy" will be held Jan. 16, 7-9 p.m., in the Brown-McCarthy Auditorium of St. John Neumann Church, 11900 Lawyers Rd., Reston. This event is for adults only; media not permitted.
Find out more
To learn more about the Action Committee, email sjnaction@gmail.com.