Unholy real estate strategy: Catholic churches shuffle properties to shield billions from sex abuse victims, report says
By Dennis Lynch
TRD NATIONAL
January 11, 2020

https://bit.ly/2te8xYP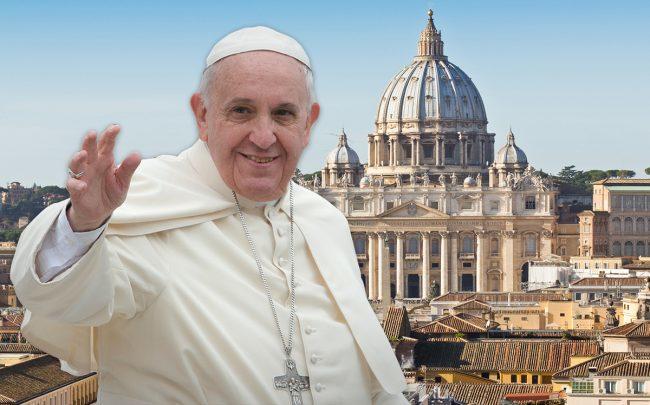 Pope Francis
At least 20 dioceses use bankruptcy and legal entities to limit payouts to victims
Catholic church dioceses across the country are moving around their real estate portfolios and using Chapter 11 bankruptcy to protect assets in sex abuse lawsuits.
Over the last decade and a half, the U.S. Catholic Church has shielded more than $2 billion worth of assets from people who were abused by clergy, according to a Bloomberg Businessweek report. In some cases, that has significantly reduced the amount of money available to compensate those victims.
More than 20 dioceses have chosen to go the bankruptcy route since 2004 rather than face lawsuits.
Before filing for bankruptcy, many of those dioceses reorganize their structures and reclassified assets or transferred assets to separate entities. Some have broken off individual parishes into separate entities and transferred assets to them.
In 2012, the Archdiocese of Santa Fe began individually incorporating parishes and transferring assets to entities legally separate from itself. The archdiocese filed for bankruptcy in 2018 while facing several dozen abuse suits that later climbed to 375 claims.
The archdiocese is arguing in bankruptcy court that it was worth just $49 million and that another $178 million worth of assets associated with the archdiocese was owned by parishes or held in trust or foundation, so isn't part of its estate.
Some bankruptcy judges have sided with victims. The Archdiocese of Milwaukee put $57 million into a trust fund in 2007 for cemetery maintenance, in what correspondence with the Vatican suggests was meant to shield it from legal claims. Victims' lawyers successfully argued that money should be included in the archdiocese assets, making that money eligible to be used to compensate victims.