Auxiliary Bishop Grosz Asks to Retire, Buffalo Diocese Leader Says
By Jay Tokasz
Buffalo News
January 17, 2020

https://buffalonews.com/2020/01/17/auxiliary-bishop-grosz-asks-to-retire-according-to-temporary-diocese-leader/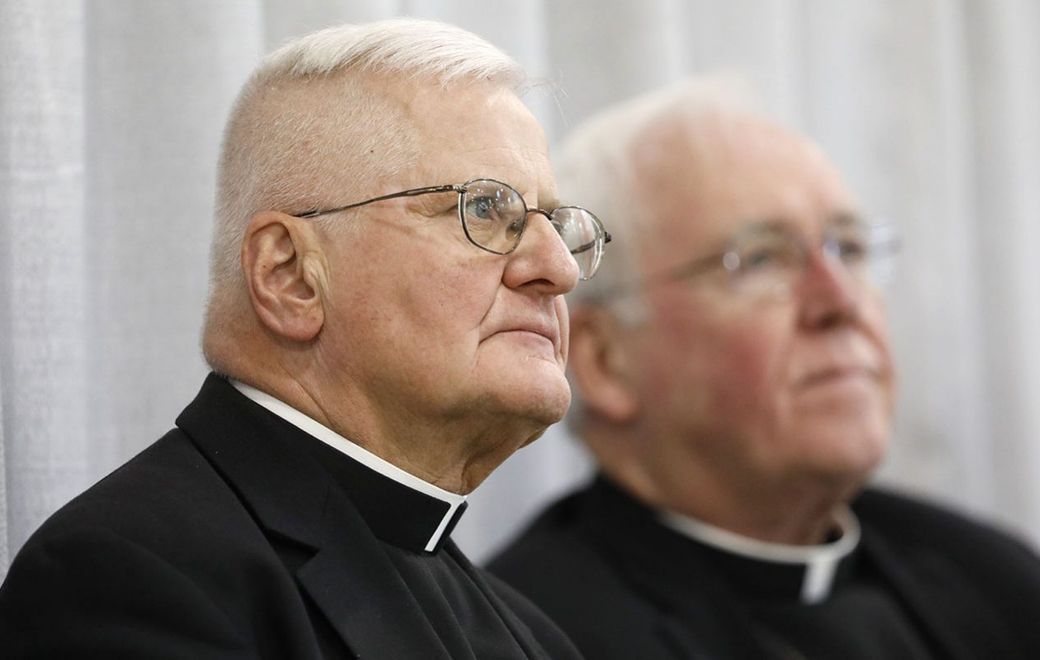 Auxiliary Bishop Edward Grosz, left, pictured in 2018 with retired Bishop Richard J. Malone. (Derek Gee/News file photo)



Auxiliary Bishop Edward M. Grosz, who will turn 75 in February, has written to Pope Francis asking for permission to retire, according to Bishop Edward B. Scharfenberger, apostolic administrator of the Buffalo Diocese.

"He told me that he sent a letter to the Holy See," Scharfenberger said when asked recently about Grosz's status. "It's customary for a bishop to … put in his request for retirement at or around his birthday. So that's what he did."

Grosz turns 75 on Feb. 16. Catholic canon law dictates that bishops relinquish their administrative duties at that time.

Advocates for clergy sex abuse survivors increasingly have questioned what role Grosz played in helping to keep cases of abuse under wraps in his nearly 30 years as a top diocese administrator. Grosz, who was installed as auxiliary bishop in 1990, often reached out to victims on behalf of the diocese, while at the same time leading inquiries with priests into clergy misconduct complaints.

The diocese's clergy sex abuse scandal prompted Bishop Richard J. Malone to resign in December, 15 months before he was due to submit his resignation letter to the pope. Some clergy sex abuse survivors have called upon Grosz to step down as well.

Grosz did not respond to a voicemail message from The Buffalo News left on his cellphone.

Scharfenberger said he has asked Grosz to continue his "pastoral ministry," which would include celebrating Masses and other sacramental roles.

"But he's removed himself from administrative (duties), because, you know, there would be questions and I know that. So that's really what happened," he said.