Xavier College grapples with historical sex abuse claims
By Samantha Hutchinson
Brisbane Times
January 26, 2020

https://www.brisbanetimes.com.au/national/victoria/xavier-college-grapples-with-historical-sex-abuse-claims-20200124-p53ujn.html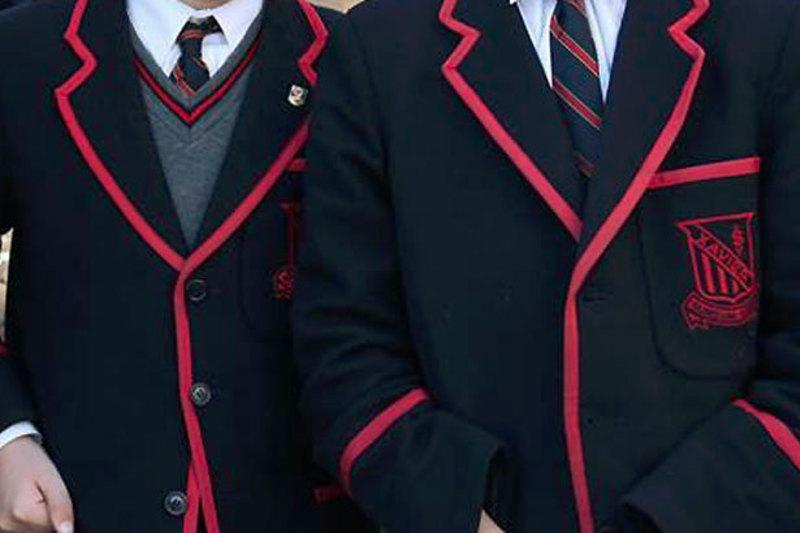 A website founded by Xavier old boys is publishing allegations of historical child sex abuse
Xavier College is grappling with the challenge of marking the death of a former principal who died suddenly in December after being named in relation to child sex abuse allegations on a controversial website run by old boys.
The prestigious Catholic boys school in Kew, which counts former Labor leader Bill Shorten and former archbishop of Melbourne Denis Hart among its alumni, is understood to be preparing an obituary for the former principal Philip Wallbridge, which will be circulated in the first newsletter of the year.
Mr Wallbridge, who resigned as principal in 1993 and went on to run the AFL's SportsReady program for more than a decade, died by suicide in the days before Christmas, at least 18 months after his name was published on a website of alleged sex offenders at Xavier run by former students.
The school operates under the Society of Jesus in Australia, which is better known as the Australian Jesuits, and has referred all questions on the allegations and the website to Australian Jesuits.
Australian Jesuits confirmed it had co-operated with a police investigation into Mr Wallbridge last year. The organisation handed information and documents regarding the former priest and principal to police investigators.
It is not known whether the investigation was pursued further.
Australian Jesuits have also confirmed no financial payments have been made to any former Xavier students in relation to claims regarding Mr Wallbridge.
Members of Mr Wallbridge's family have been contacted for comment. The former priest left the church and the school in 1993.
News of his death and the investigation has rocked the school community, which is still reeling from fresh allegations involving other former teachers, also published on a controversial new website dedicated to exposing historical alleged sex abuse at the school.
In September, a former student filed a statement of claim in the Victorian Supreme Court accusing Xavier housemaster and priest Father Celso Romanin of abuse and ritual humiliation. The claims included a disturbing incident in which Father Romanin allegedly drew on the boy's genitals with a felt pen while older boarders watched.
The Jesuits are disputing aspects of the case. Meanwhile, Father Romanin's name and accounts of his alleged abuse are catalogued on the site.
Administrators of the website claim they have been driven to publish alleged offenders' names out of frustration with the school, which refers all complaints and allegations to the Jesuits, rather than dealing with the issues at a school level.
Australian Jesuits has a dedicated Professional Standards division to support survivors and to handle allegations of child sex abuse, which are also investigated separately by police.
Staff inside the church division, which is led by former Australian Federal Police officer Simon Davies, say they take a survivor-led approach, which means they are unlikely to take any action against the website administrators.
The administrators of the website argue that the school's approach lacks the transparency needed to prompt survivors to step forward with their complaints. They say that many survivors often suffer in isolation and have no idea their abusers also preyed on other students.
It is understood some Jesuits have had contact with the Xavier old boys who run the website, but have stopped short of telling them how to run it, or to pull it down, as part of an approach to let survivors respond how they want.
For Xavier College, Mr Wallbridge's death raises the difficult challenge of remembering the former principal and well-connected member of the city's school and sporting communities, while also demonstrating sensitivity to his alleged victims.
Neighbouring private boys school Trinity Grammar endured a backlash from staff and students and sex abuse survivors in 2016, when former headmaster Michael Davies and his deputy Rohan Brown lauded a former teacher as a "hero" when he died, despite knowing he had been charged with a child sex crime.
The school eventually paid out $500,000 to a former student who was abused on two occasions in 1973.
Mr Wallbridge was Xavier's principal for two years from January 1992 to December 1993. A student of Xavier himself, he returned to the school in 1971 as a priest, and taught across its three campuses until he became headmaster.
He eventually left the church and married a member of the Xavier community. He then led the AFL's SportsReady development program for more than a decade, during which time he was credited with introducing the Indigenous Employment Program and the Career Transition programs.