Retired Catholic Priest in Southeast Mo. Pleaded Not Guilty on Child Sex Abuse Charges
By Amber Ruch
KFVS-TV
February 19, 2020

https://www.kfvs12.com/2020/02/19/retired-catholic-priest-southeast-mo-charged-with-multiple-counts-child-sex-abuse/?fbclid=IwAR3iJfjXAjOtQpCkVGPt3j95mPIULBJeGX8LsPVvPKHsYZiddqVA9gefs8o

STODDARD COUNTY, Mo. (KFVS) - A retired Catholic priest in the Heartland was charged with multiple counts of sexual abuse with children.

According to Stoddard County Prosecuting Attorney Russ Oliver, 76-year-old Frederick Lutz was arrested at his home in Springfield on a Stoddard County warrant for charges of forcible sodomy, two counts of statutory sodomy second degree and felony sexual abuse related to allegations of sex crimes that happened while Lutz served as the priest at St. Joseph Parish in Advance, Mo. His bond was set at $125,000 cash only.

He was taken to the Stoddard County Jail on Wednesday afternoon to be booked.

On Thursday, February 20, Lutz appeared in court in Stoddard County.

A KFVS crew in the courtroom said a formal hearing was waived on Thursday. Lutz entered a not guilty plea.

He is scheduled to reappear on Feb. 25 at 11 a.m. to address the issue of bond.

Another hearing is set for March 12 at 1 p.m.

Prosecuting Attorney Russ Oliver said the offenses are alleged to have happened between January and February 2000.

According to court documents, one of the victims was 17 years old and attended Public School Religion Classes at St. Joseph Parish in Advance, Mo. After an alleged incident with Lutz in February 2000, the teen told his father who then spoke to the PSR teacher to see if any other incidents had been reported about Lutz.

Court documents state the teacher told Lutz about the conversation, and a few weeks later he called the father into his office and apologized for the incident.

Lutz allegedly told him he was homosexual and had recently broken up with a boyfriend that had been living with him at the rectory.

Investigators say they learned of another incident that allegedly happened in Cape Girardeau County, Mo. in 1972. They say the victim was also 17 years old at the time and worked a summer job at St. Mary's Catholic Church in Cape Girardeau.

The victim told investigators that he went with Lutz and another man he knew only as "Tex" to an event in Ste. Genevieve, Mo. After the event, he said they returned to Tex's apartment in Cape Girardeau where they all started drinking alcohol and he passed out. The victim said when he woke up, he noticed he was in the bishop's bed at St. Mary's Church and Lutz was touching him.

According to court documents, the victim made a formal complaint about the alleged incident with the Springfield-Cape Girardeau Diocese in 2006. The victim said that at the time of the incident, Lutz was a transitional deacon at the church and had not been appointed priest yet.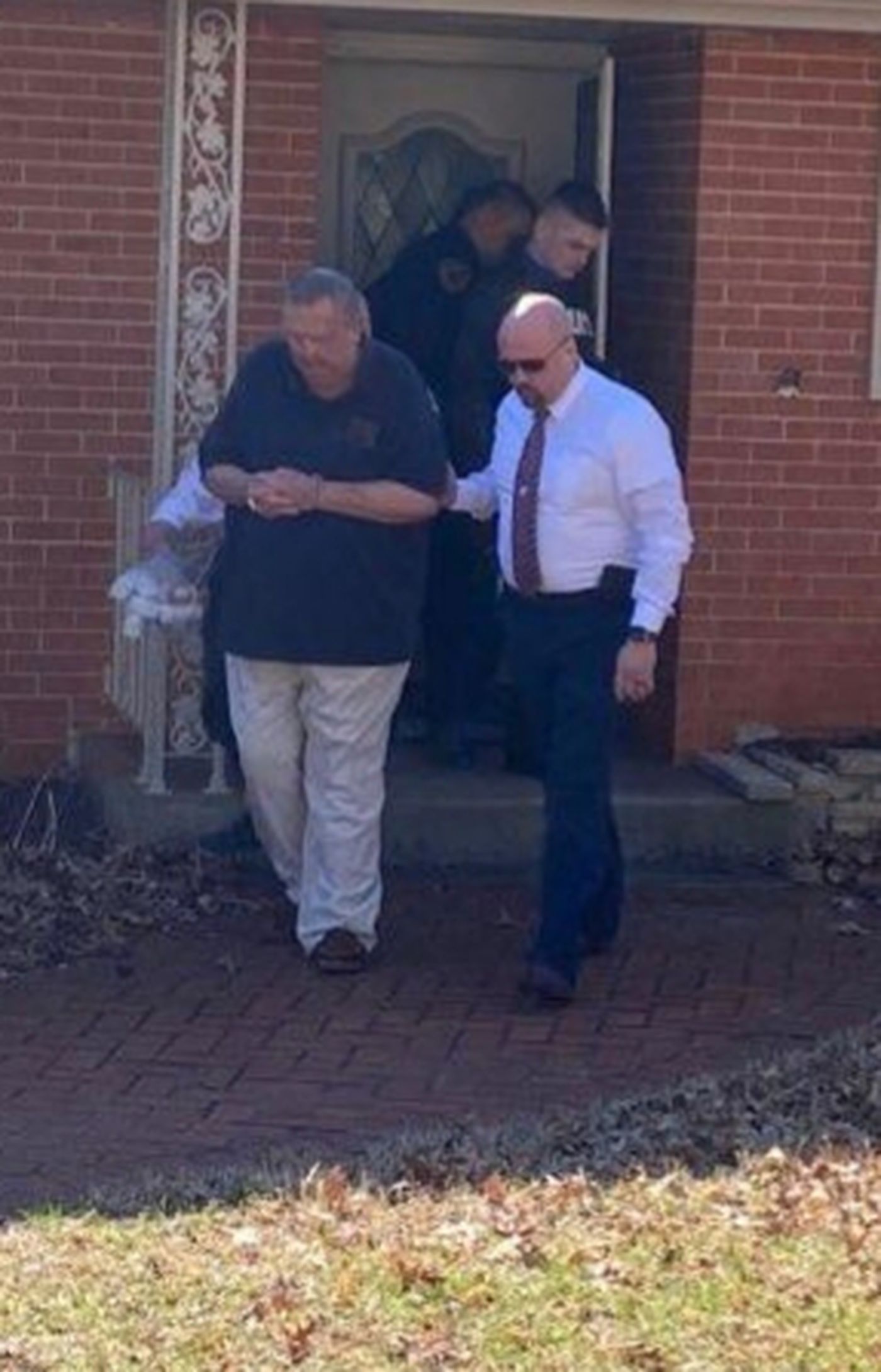 Retired Catholic Priest Frederick Lutz was led out of his home in Springfield in handcuffs on Wednesday, February 19. (Source: Stoddard County Prosecuting Attorney's Office) (Source: Stoddard County Prosecuting Attorney's Office)



The Missouri Attorney General's Office discovered the allegations in church documents they received during an investigation of Catholic priest abuse in September 2019.

The Attorney General referred the allegations to the Stoddard County Prosecuting Attorney's Office on January 2, 2020 for investigation.

Attorney General Eric Schmitt released a statement on Wednesday:

"Following our investigation into clergy abuse in the Roman Catholic Church in Missouri, a referral was made to the Stoddard County Prosecuting Attorney about allegations of abuse against retired priest Frederick Lutz. We're pleased to see that the case has been initiated and charges have been filed by the Stoddard County Prosecutor's Office following that referral. While this may not provide much solace to victims, these charges represent the next crucial steps in holding abusers accountable for their actions. Any victims who wish to come forward to report abuse from Lutz should contact the Stoddard County Prosecutor's Office at 573-568-4640."

Attorney General Eric Schmitt

The attorney general's office wanted to note again that as in all criminal matters, the charge of an offense is an accusation and the defendant is innocent until proven guilty beyond a reasonable doubt at trial.

The Diocese of Springfield-Cape Girardeau said they learned of Lutz's arrest on Wednesday morning. Their statement is below.

"The Diocese of Springfield-Cape Girardeau received word this morning that retired Fr. Fred Lutz was arrested by Stoddard County deputies. As you may recall, the Diocese extended full access to its clerical records and actively participated in the recent review of its records by the Missouri Attorney General's Office, which in turn referred three cases to local law enforcement for further review, Fr. Lutz among them. Following its safe environment protocol, the Diocese had previously reported the allegations against Fr. Lutz in Stoddard County to the then-county prosecutor years ago when the allegations were initially made. The Diocese will continue to participate in this ongoing investigation and so as not to hinder law enforcement in its efforts, the Diocese is unable to further comment at this time."

Diocese of Springfield-Cape Girardeau

You can click here to see the public list from the Diocese of priests facing abuse allegations.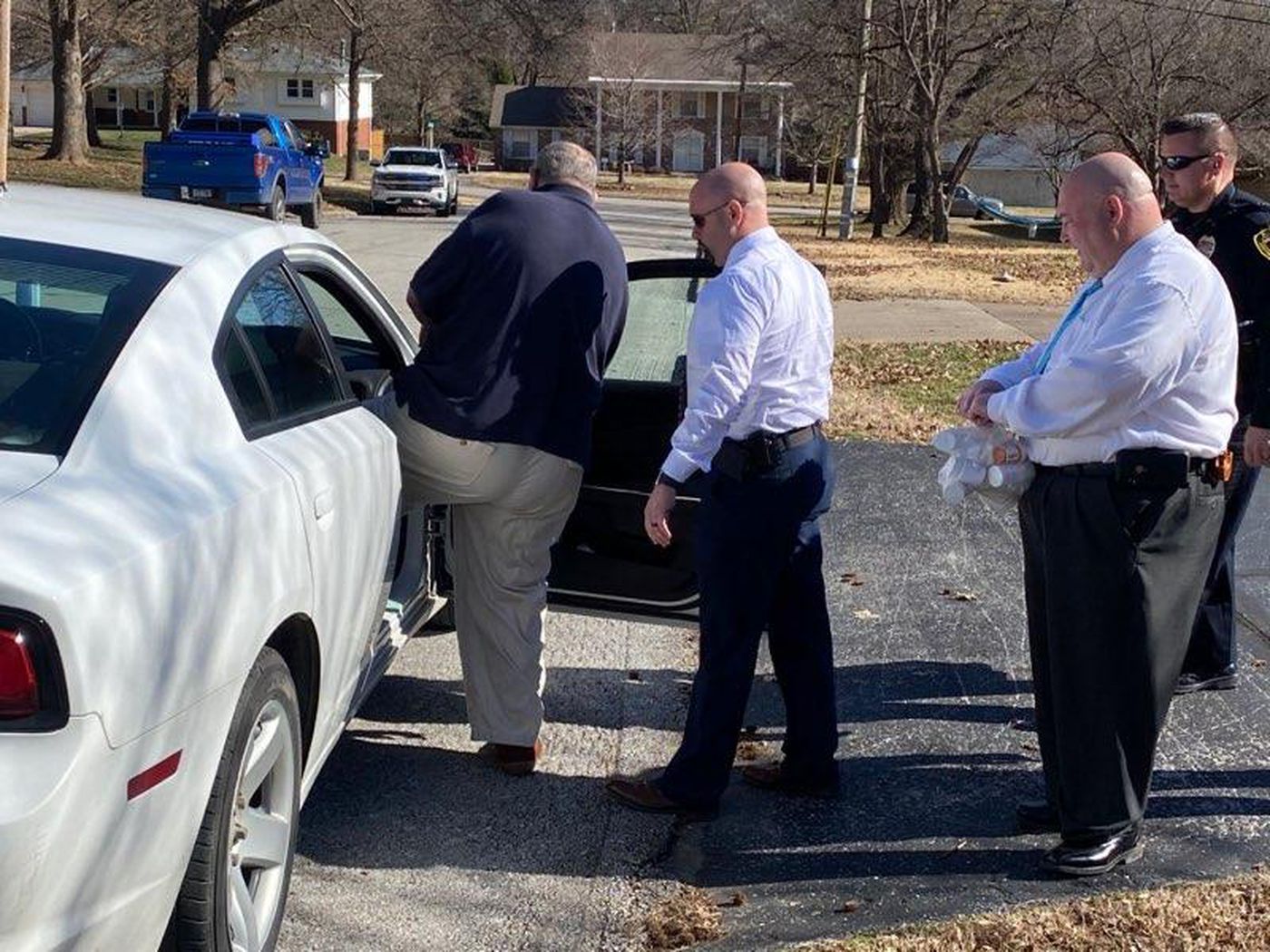 Officials will bring the retired priest back to Stoddard County. (Source: Stoddard County Prosecuting Attorney's Office) (Source: Stoddard County Prosecuting Attorney's Office)



Prosecuting Attorney Russ Oliver said Lutz served as a priest in several southeast Missouri communities from the early '70s to late 2000s including:

1972 - Transitional deacon at St. Mary of the Annunciation Cathedral in Cape Girardeau

1973 - Associate pastor at Holy Trinity Parish in Springfield

1987 - Pastor at Immaculate Conception Parish in Jackson

1994 - Pastor at Guardian Angel Parish in Oran

1996 - Pastor at St. Joseph Parish in Advance

2003 - Pastor at St. Benedict Parish in Doniphan

Pastor at St. Anne Mission Church in Grandin (mission closed in 2005)

He retired in 2011.

If anyone has any information on additional victims, they are asked to call Tim McCoy at the Stoddard County Prosecutor's Office at 573-568-4640 ext. 4.

"Anytime you deal with, with these types of cases, you have to deal with, you know, people that have had to experience a traumatic event that they've had to live with for maybe 40 years, and sometimes they're, they're a little hesitant to go into great detail," said Tim McCoy, investigator with the Stoddard County Prosecuting Attorney's Office. "So, we're going these types of cases can be a challenge, but we hope that people realize that there is still the possibility for justice, and if they contact our office, we're going to do everything in our power to make sure justice is done."