Boys Brigade seeking damages from Fife lawyer convicted two decades ago of sexual abuse
By Craig Smith
Courier
March 09, 2020

https://bit.ly/2VXmPJr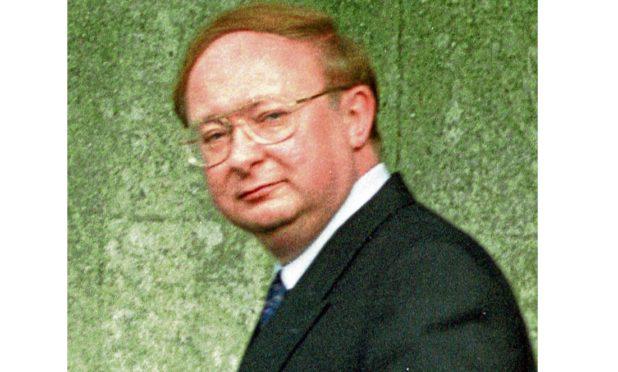 Julian Danskin.
The Boys Brigade has raised a civil action against a prominent former Fife lawyer and football club chairman convicted of sexually abusing two boys more than two decades ago.
Julian Danskin, who is now 68, was sentenced to 18 months in jail in 1999 after he was found guilty of offences towards two ex-BB members over a seven-year period while he was captain of the 1st Methil company.
The Courier has now learned the organisation is seeking damages from Danskin through the Court of Session in a case likely to be heard later this year.
Danskin's solicitor Nigel Cooke, from principal acting solicitors McKenzies Solicitors, said: "All I am in a position to say is that the action raised by the Boys Brigade against Julian Danskin will be vigorously defended."
The disgraced former solicitor and one time chairman of East Fife Football Club was found guilty of three charges of a sexual nature following a two-week trial before a jury at Kirkcaldy Sheriff Court in 1999.
He was convicted of two charges of acting in a shamelessly indecent manner over a seven-year period at Silverburn House, Leven, and his offices in the town's High Street.
He was also convicted of a third charge of using, lewd, libidinous and indecent practices towards a boy between 1985 and 1991 at Innerleven East Church, Methil.
A further charge that he used lewd and libidinous practices towards another boy at the same church was found not proven.
He originally faced eight charges of a similar sexual nature involving four boys, but four were dropped by the Crown.
Sheriff Francis Keane told Danskin his crimes were made more serious by the fact he had been a pillar of the community and in a position of trust.
Danskin's lawyers appealed his conviction and 18-month sentence and he was released from prison pending that process. The move sparked outrage in the community and one woman set up a round-the-clock vigil at the end of his drive in Leven in protest.
The appeal was dismissed by three High Court judges, who deemed his sentence appropriate given the breach of trust, and he was sent back to prison.
Glasgow-based solicitors Clyde and Co, who have represented the Boys Brigade in other high profile court cases in recent years, are once again acting for the organisation.
A spokesman said he was unable to make any comment at this stage.
Born the only son of a Polish immigrant and a Fife school teacher, Danskin attended Buckhaven High School and went on to gain a law degree, becoming senior partner in the Fife law firm of Smith and Grant, and also lecturing at Stirling University, and Edinburgh's Napier College.
For more than 20 years, the bachelor was captain of the 1st Methil Boys' Brigade and also took over his local East Fife Football Club.
However his standing in the community was ripped to shreds during a blackmail trial in August 1998 at which temporary High Court judge, John Wheatley, branded him "unwholesome and unsatisfactory".
The case at the High Court in Glasgow, in which Danskin was the victim, led to a chain of events including a major police investigation which culminated in his conviction for sexual abuse.
Danskin admitted he had been present at the filming of a gay porn video in his home in Leven and his offices in the town's High Street.
He strongly denied participating in the video – stolen in a break-in at his office – but admitted his voice could be heard on it.
Danskin admitted handing over £20,000 in the toilet of a Glasgow pub to buy back the video from two men who were jailed for six years and four years when they were convicted of attempting to blackmail the lawyer out of £100,000.