Montco lawyer, Cosby prosecutor, joins Philadelphia firm to represent sex abuse victims
By Carl Hessler Jr.
Mercury
April 09, 2020

https://bit.ly/2JWZwYK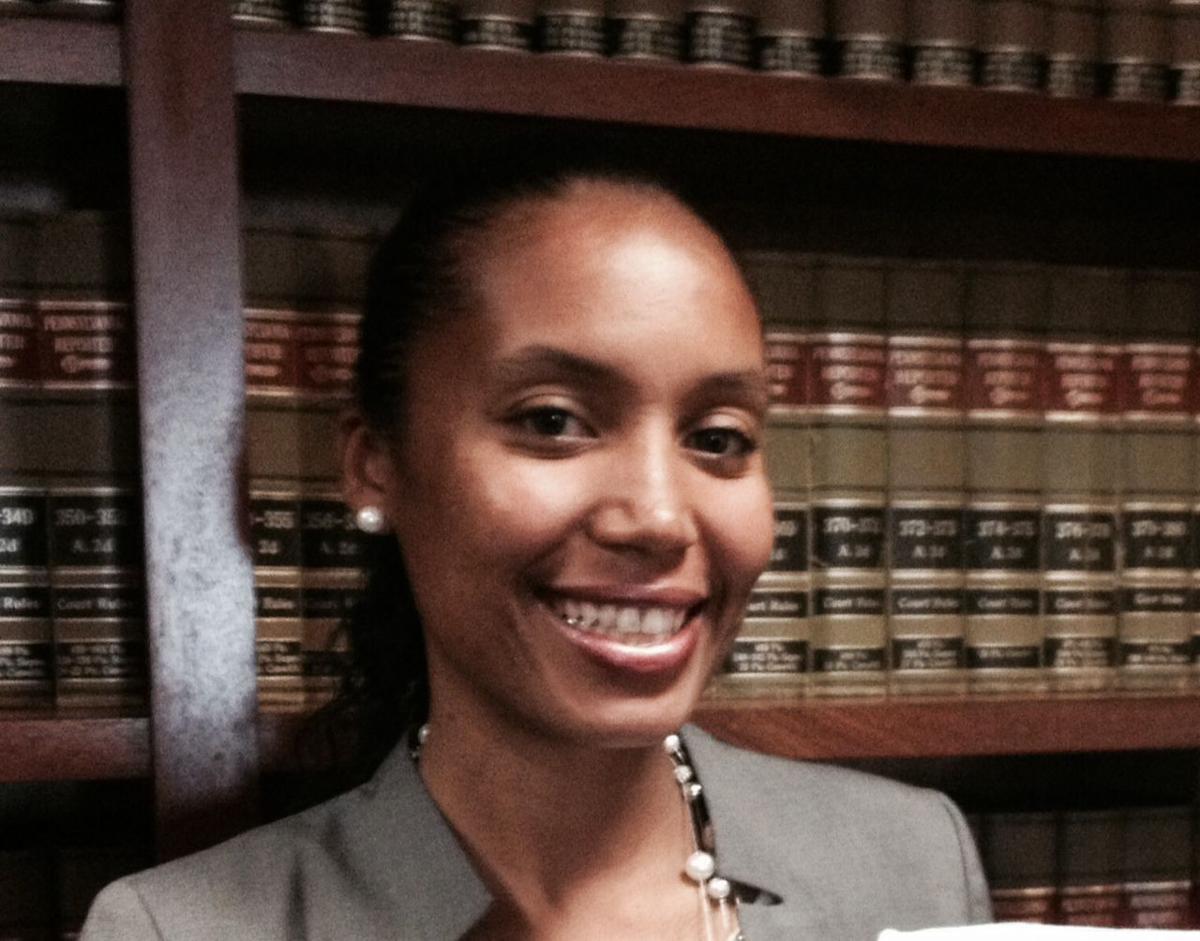 Kristen M. Feden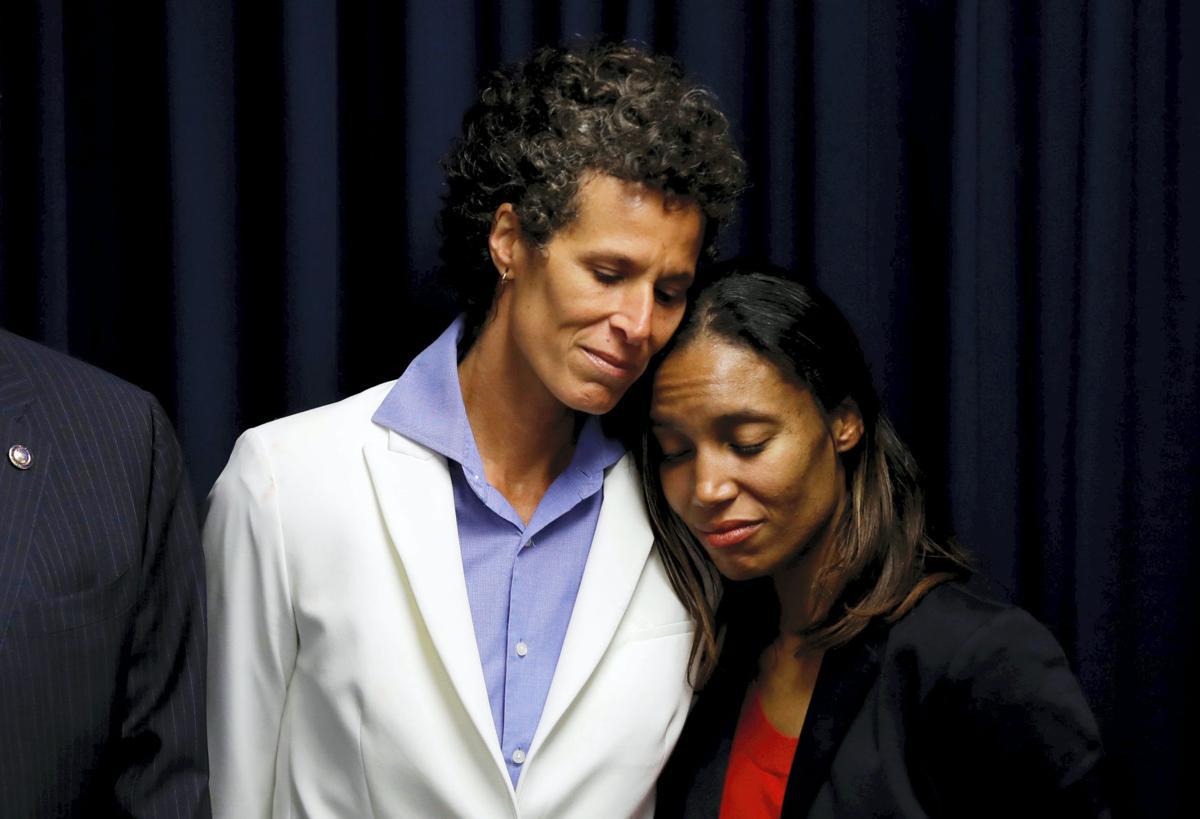 Bill Cosby accuser Andrea Constand embraces prosecutor Kristen Feden, right, during a news conference after Cosby was found guilty in his sexual assault trial, on April 26, in Norristown.
PHILADELPHIA — Driven by her passion for advocating for crime victims, a former Montgomery County prosecutor who helped put Bill Cosby behind bars has joined a Philadelphia law firm where she will focus on representing sexual abuse survivors in the civil arena.
Kristen M. Feden, of Abington, who was part of the team that successfully prosecuted Cosby on sex assault charges in 2018, has joined the Saltz, Mongeluzzi & Bendesky firm.
"She has the skill and she has the passion for this. This has been a focus of her professional career. Many victims of sexual abuse and sexual assault have had their trust violated and they need an attorney who they can trust, who in a real heartfelt way, is there to support a victim and has the trial skills to be able to litigate the case successfully," Robert J. Mongeluzzi, president of the firm, said during a recent interview.
Mongeluzzi called Feden "one of America's most successful and renowned sex crime prosecutors," adding she "helped kick start the #MeToo movement" with her role in the successful prosecution and conviction of Cosby.
"She combines a deeply felt concern for the victims of sexual abuse with tremendous experience and trial skill at prosecuting these cases," Mongeluzzi added.
Feden said she is honored to join the firm.
"I'm excited and elated to join this firm," Feden said. "I am excited to be working alongside a stellar team of attorneys and other professionals that have earned the respect of their peers in successfully litigating among the most complex, catastrophic personal injury cases, regionally and nationally."
Feden, who started at the firm on March 23, will focus her attention on representing survivors of sexual abuse and assault in cases brought against their perpetrators or against institutions that enabled such abuse.
"Unfortunately, sexual assault doesn't go away. We have a lot of cases," said Feden, adding the firm is nationally known for fighting for victims' rights.
Feden said she has a passion for "providing justice and a voice" for sexual assault survivors.
"That's really what drives me professionally. Providing some type of justice and an ear and a shoulder for sexual assault victims is just really truly rewarding and satisfying for me professionally," said Feden, who worked in the sex crimes unit while a prosecutor in Montgomery County. "It was there that I really honed my skills."
Mongeluzzi said the number of sexual harassment, abuse and assault cases has increased in the civil arena, pointing out statute of limitations for such cases have been expanded in many states so survivors have opportunities to bring their claims against perpetrators. "So, that whole area of the law is growing dramatically. I think society is beginning, at long last, to shine a light into the dark corners of sexual abuse and I believe criminal prosecutions and civil lawsuits will continue shine a light into this area and help stem the tide of sexual assault and abuse.," added Mongeluzzi, referring to the MeToo movement.
Firm partner and co-founder Larry Bendesky said Feden's addition to the firm demonstrates the firm's commitment "to a dedicated practice area focused on the growing need by abuse victims" for exceptional representation.
"As a firm that promotes inter-departmental collaboration, her expertise and impact as a litigator will also be evident throughout our firm," Bendesky said about Feden.
Feden, who was a law clerk for county Judge Garrett D. Page before being hired as a prosecutor, is a 2009 graduate of Temple University Beasley School of Law. Feden joined the district attorney's office in June 2012.
Feden served as a prosecutor on various units including the sex crimes unit before her promotion in February 2017 to captain of the domestic violence unit.
In 2017, Feden was assigned to assist District Attorney Kevin R. Steele in the prosecution of Cosby, then 80, who ultimately was convicted of sexually assaulting a woman at his Cheltenham home in 2004. Feden garnered national attention when she made an opening statement to jurors and conducted the direct examination of Cosby accuser Andrea Constand during the trial.
In April 2018, a Montgomery County jury convicted Cosby of charges of aggravated indecent assault, finding he sexually assaulted Constand, a former Temple University athletic department employee, after drugging her with "three blue pills" while she visited his Cheltenham residence in January 2004.
It was the second trial for Cosby, who played Dr. Cliff Huxtable on "The Cosby Show" from 1984 to 1992. Cosby's first trial in June 2017 ended in a mistrial when a jury selected from Allegheny County couldn't reach a verdict.
On Sept. 25, 2018, Cosby was sentenced to a 3-to-10-year prison term on the charges.
The Cosby trial was the highest profile case to ever play out at the county courthouse.
In August 2017, Feden left the district attorney's office to join the Philadelphia-based law firm of Stradley Ronon as an associate where she primarily handled civil litigation.
However, under a special arrangement between Stradley Ronan and the district attorney's office, Feden was designated a special prosecutor when Cosby faced the April 2018 retrial at which he was convicted.
Prior to law school, Feden worked as a financial analyst for Bloomberg, L.P. in New York. Feden is licensed to practice in Pennsylvania and New Jersey.
Contact: chessler@21st-centurymedia.com