Former St. Landry Parish priest who admitted molestation released from prison
By Ben Myers
Acadiana Advocate
April 27, 2020

https://www.theadvocate.com/acadiana/news/article_8d610ca2-88c0-11ea-8cfb-afc14ae73a9a.html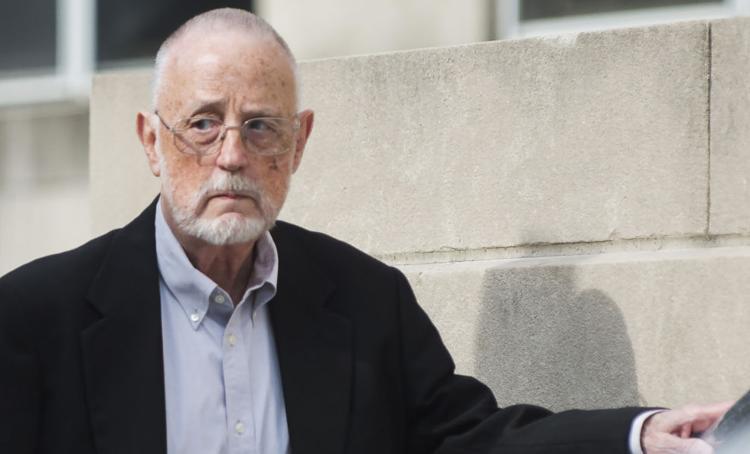 Former priest Michael Guidry arrives for his sentencing hearing Tuesday, April 30, 2019, at the St. Landry Parish Courthouse in Opelousas, La.
A 77-year-old former Lafayette Diocese priest who pleaded guilty to molesting a teenage altar boy in St. Landry Parish five years ago has been released from prison while he appeals his sentence.
Michael Guidry's lawyer, Jane Hogan, filed a bail motion this month, and court records show that he is no longer in custody. Guidry received the maximum 10-year jail term — with three years suspended — after pleading guilty in 2018.
In the sentencing hearing one year ago, St. Landry Parish Judge Alonzo Harris said "there are certain things in life we just can't tolerate."
"If you cannot trust a man of God for spiritual guidance, who can you trust?" Harris said.
Guidry later asked Harris to reconsider the sentence, but the judge upheld it. The sentence is now before the Third Circuit Court of Appeal.
But Harris has now agreed to let Guidry out of prison on $10,000 bond, provided he wear an ankle bracelet remain under house arrest, according to the St. Landry Parish District Attorney's Office.
Guidry's release indicates that Harris found that he did not pose a danger to the community or risk of flight, which are the conditions under state law that prohibit granting bail during appeals.
At least one inmate and five staff at Dixon Correctional Institute, the state prison where Guidry was housed, have tested positive for coronavirus.
The victim's father, Scott Peyton, who has been outspoken in his criticism of the diocese, declined comment, citing a gag order in a related civil case.
Guidry became close with the Peyton family while serving as pastor of St. Peter's Church in Morrow. He is accused in the civil suit of giving the victim alcohol while the victim performed chores at his house.
Guidry's lawyer, Jane Hogan, declined comment. Frank Trosclair, first assistant district attorney, declined comment other than to confirm the conditions of Guidry's bail.
Contact: bmyers@theadvocate.com