Buffalo Diocese Stops Paying 23 Priests Accused of Abuse
By Jay Tokasz
Buffalo News
April 28, 2020

https://buffalonews.com/2020/04/28/buffalo-diocese-stops-paying-priests-accused-of-abuse/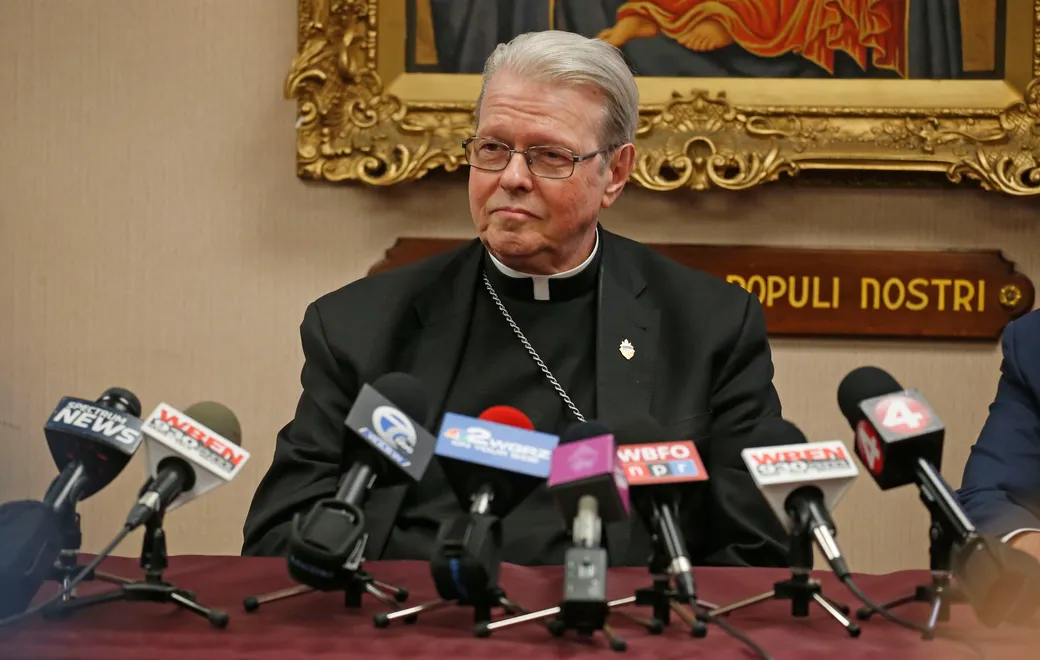 Bishop Edward B. Scharfenberger has described the Buffalo Diocese's bankruptcy as an opportunity to "do better." (Robert Kirkham/News file photo)



The Buffalo Diocese, as part of bankruptcy negotiations, will no longer pay or provide health care for priests suspended due to substantiated sex abuse allegations.

Bishop Edward B. Scharfenberger informed 23 Buffalo priests who are on leave because of abuse claims that their regular checks from the diocese would stop on Friday, May 1.

Scharfenberger wrote a letter to the priests dated last Thursday, explaining that the termination of pay was part of negotiations in bankruptcy with a creditor's committee representing more than 200 plaintiffs who alleged child sex abuse by priests and sued the diocese under the Child Victims Act.

The diocese filed for Chapter 11 bankruptcy protection on Feb. 28.

Diocese spokesman Greg Tucker confirmed the move in an email to reporters on Tuesday.

"Following discussions and subsequent agreement with the Creditors Committee, which has been appointed as part of the Diocese of Buffalo's Chapter 11 process, the Diocese will cease all financial support and health benefits for priests with substantiated allegations of sexual abuse, effective May 1, 2020. None of the 23 individuals affected currently has faculties to function as a priest within the Diocese," Tucker said. "The nature and details of the allegations that resulted in their faculties being suspended relate, in most cases, to many years ago. The Diocese is directing these individuals to information and available resources elsewhere for their health insurance and other sustenance needs going forward."

Scharfenberger told priests in a conference call on Tuesday that the moves did not affect existing pension payments.

The Buffalo News reported last November that about two dozen Buffalo Diocese priests removed from ministry due to child sex abuse complaints were continuing to collect a salary or pension from the diocese, amounting to at least $600,000 per year in "sustenance" payments.

Three of the suspended priests had remained on the diocese's payroll even though they hadn't functioned as clergy in more than 25 years.

Zach Hiner, executive director of the Survivors Network for those Abused by Priests, or SNAP, said Tuesday that all dioceses across the country should stop paying priests who sexually abused children.

"Instead of spending that money on abusive clerics, they should be using it to investigate and root out any church staffers who have been involved in abuse or cover-ups or to fund programs that support survivors' needs for therapy and medical care," said Hiner. "The [U.S. Conference of Catholic Bishops] should make this a national policy immediately."

But a lawyer for some of the accused Buffalo priests said eliminating their checks and health benefits will leave several elderly clergy destitute.

"The tone from the church is unconscionable," said attorney Michael Taheri. "As a Catholic, I'm ashamed."

Taheri also said the move could further damage the diocese, as it seeks to rebuild from its clergy abuse scandal.

"I think it's just a very short-sighted, chiseler's effort to try to carve out money," he said.

One of Taheri's clients, the Rev. Samuel J. Venne, didn't receive his letter in the mail until today and immediately wrote back to the bishop.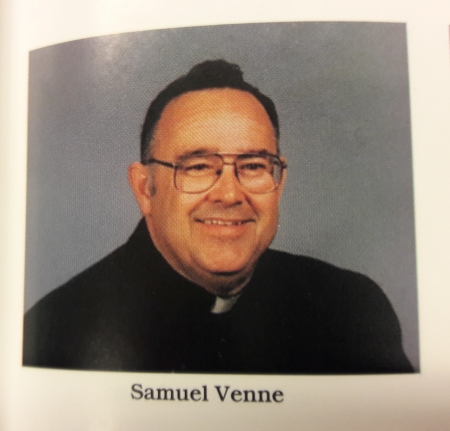 The Rev. Samuel Venne. (Diocese of Buffalo's 1995 Priests' Pictorial Directory)



Venne, 77, said he is a cancer survivor, has diabetes and takes multiple medications.

"You never had the courage to even contact me to discuss how your decision to cut off my benefits will impact my ability to stay alive," Venne wrote. "How am I going to pay for my medicines? Where am I going to live?"

Venne said the termination of his modest diocese benefits will be crippling because his only other source of income is a $500 per month Social Security check.

Venne was suspended from ministry in 2018 due to a child sex abuse allegation from decades earlier. Following an investigation, diocese officials determined that the allegation was substantiated.

Venne maintained in his letter to Scharfenberger that he is innocent.

"I passed a polygraph test and provided other information clearly establishing my innocence," he said.

Taheri said none of the priests who are losing diocese compensation has been convicted, or even charged with, a crime.

Scharfenberger should be doing more to handle the clergy abuse scandal in a Christian manner, as opposed to doling out monies equitably, he said.

"How do you negotiate a way and not give these guys an opportunity to at least come in and say, 'Well, bishop, guess what, I don't have an IRA, I don't have an annuity, I don't have any more money, other than this pot that you pay us out of,' " said Taheri. "He sold these guys down the river."