Lawsuit filed against Diocese of Greensburg alleges years of abuse, orgies involving minor
By Sierra Darville
WJAC-TV
June 29, 2020

https://wjactv.com/news/local/lawsuit-filed-against-diocese-of-greensburg-alleges-years-of-abuse-orgies-involving-minor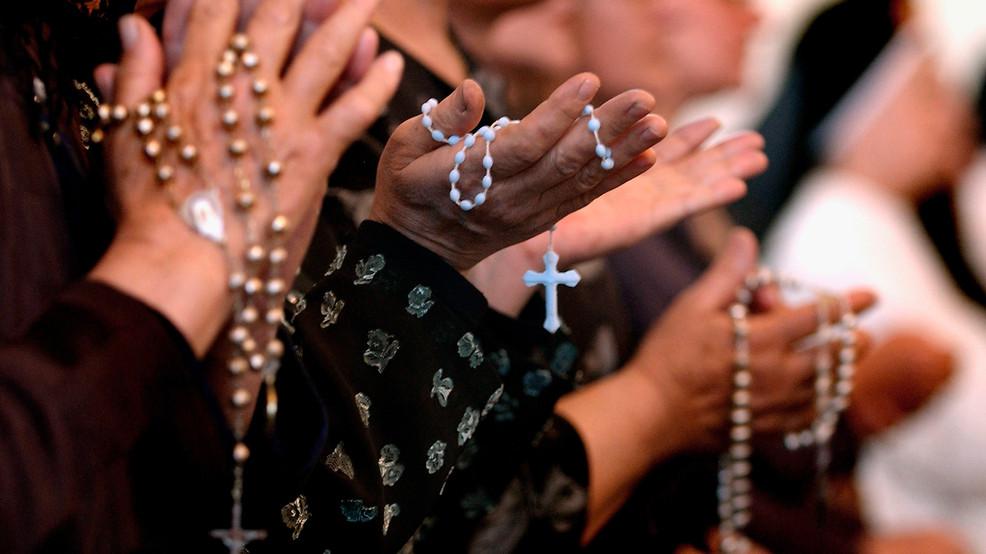 Lawsuit filed against Diocese of Greensburg alleges years of abuse, orgies involving minor.
Photo by Wathiq Khuzaie


[with video]



A lawsuit filed against the Roman Catholic Diocese of Greensburg in western Pennsylvania alleges that a former priest raped and sexually abused a minor for nearly six years.

The 25-page complaint was first filed on June 5 by attorneys Richard Serbin and Andrew Janet on behalf of the victim. The lawsuit was officially confirmed for filing pseudonymously on June 22.

It claims that Father Joseph Sredzinski abused a minor, identified as John Doe MR, beginning in 1991 when he was 11 years old and until 1997. The alleged abuse had occurred during Sredzinski's time at St. Joseph's Roman Catholic Church.

The lawsuit also claims that the diocese and other parties affiliated with the church knew about the abuse and failed to take action against Sredzinski.

The defendants named in the lawsuit include the Roman Catholic Diocese of Greensburg, Bishop Edward C. Malesic, St. John the Baptist and St. Joseph (formerly known as Saint Joseph's Roman Catholic Church) and Donald Wuerl.

In a release, Serbin and Janet say the victim was exposed to pornography among various forms of inappropriate touching and sexual acts. They also allege that Sredzinski would invite other priests to the church rectory to rape the victim during orgies.

"The abuse was horrific, and as a result, the plaintiff has suffered years of emotional stress and the life-long effects of trauma," Serbin said. "He was a child in need of guidance, and Sredzinski preyed on that. The diocese ignored clear notice of his outrageous actions."

Sredzinski took the victim, as well as other boys, to dozens of church-sponsored rallies and sporting events in Washington D.C. According to the lawsuit, he would make the victim share a hotel room with him and would sleep in the same bed as the victim.

According to Serbin an Janet, the complaint is being filed in Washington, D.C., where many of the sexual assaults occurred.

The attorneys also say Sredzinksi was identified in the state grand jury report on child sex abuse within the Catholic Church, which was released in August 2018.

According to the report, former Everson mayor Tim Shoemaker contacted Father Roger Statnick, then a priest of the Greensburg Diocese, in 1991 to inform Statnick of his concerns about Sredzinski's inappropriate relationships with multiple boys.

Despite these notifications, the lawsuit claims Sredzinski was allowed to continue working within the Diocese of Greensburg with vulnerable children. He served at Saint Joseph's Roman Catholic Church from 1989 to 1999.

"As with most victims of childhood sexual abuse, our client took years to come forward with his claim because of the fear and intimidation instilled by the perpetrator and those who enabled and concealed his actions," Janet said. "It wasn't only Sredzinski's actions that were unforgivable. It was also the church's continuous lack of action that failed this child and inflicted suffering that would stay with him for decades after the abuse stopped. It stays with him even today."

Sredzinski died in 2015.