'time for a Reckoning': Flood of Abuse Cases against NY Archdiocese Filed Amid Deadline Uncertainty
By Virginia Breen
The City
July 1, 2020

https://www.thecity.nyc/2020/7/1/21310889/time-for-a-reckoning-flood-of-abuse-cases-against-ny-archdiocese-filed-amid-deadline-uncertainty

The Catholic Archdiocese of New York headquarters on First Avenue in Manhattan, July 1, 2020. Ben Fractenberg/THE CITY

Alleged victims of abuse decades ago have filed a flood of lawsuits — 95 in the last month alone — against the Archdiocese of New York amid confusion over the deadline for the look-back window provision of the Child Victims Act.

"We have dozens more in the works," said attorney Jeffrey Anderson, who recently filed 59 cases against the Archdiocese, which serves 2.8 million Catholics in Manhattan, The Bronx, Staten Island and seven counties farther upstate. "The numbers demonstrate the magnitude of the problem never addressed in the archdiocese. Well, the courthouse doors are now open. It's time for a reckoning."

"We filed 100 cases against the Catholic Church across the state of New York in the last 60 days," said attorney James Marsh.

"Our team has been working nights and weekends."

Joseph Zwilling, a spokesman for the Archdiocese, said Cardinal Timothy Dolan had acknowledged the "continued uncertainty of what we will face as a result of CVA cases."

Zwilling added that while he did not doubt the past month's total, "I have not kept count."

Backlog and Bewilderment

The rush of lawsuits stems in part from a backlog prompted by state court officials postponing all but "essential matters" in March. Once the electronic filing system began accepting documents in New York City again on May 25, the number of all cases filed quadrupled a typical load in some jurisdictions, including Manhattan Supreme Court.

Another cause of the case surge is uncertainty over the CVA filing deadline, which Marsh said has led to "mass confusion."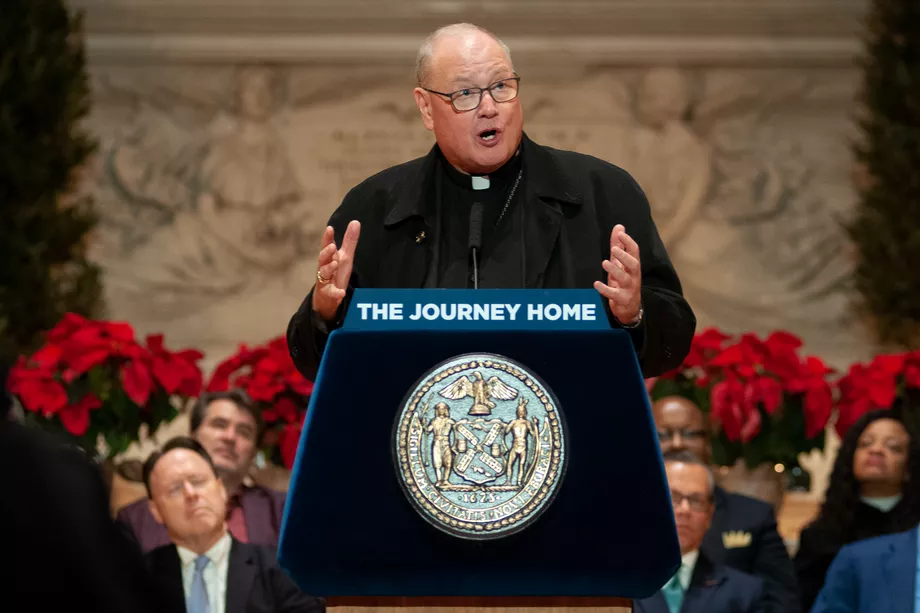 Cardinal Timothy Dolan speaks at Judson Memorial Church, Dec. 17, 2019. Ben Fractenberg/THE CITY



On May 8, Gov. Andrew Cuomo extended until Jan. 14 the original one-year window for plaintiffs to file otherwise-barred suits for abuse alleged to have happened years in the past.

On May 27, the state Senate and Assembly voted to further extend the deadline to Aug. 14, 2021, but the governor has not yet signed the legislation. A spokesperson for Cuomo told THE CITY the bill was "being reviewed but had not yet been delivered to the governor."

Marsh called the shifting deadline "a big smoke-and-mirrors game, this mythical extension of the CVA deadline."

"There's some kind of pissing match going on between the governor and the legislature which has led to a great deal of frustration on the part of our clients," Marsh said. "I'd say there's a consensus among the bar that we need to get into high gear."

'Take the Power Back'

It took decades for Kevin Moore, 58, to face the abuse he says he suffered at the hands of a lay teacher and coach at Our Lady of Good Counsel elementary school on Manhattan's Upper East Side.

"It started in the third grade in 1971 and lasted four years," he said. "He left these Playboy magazines out and said, 'I'll let you look, but don't tell your parents.' I was being groomed."

At age 9, Moore's parents let him and a friend spend a week at a Jersey Shore beach house with the teacher. The boys shared a guest bed, and the man ended up joining them.

"My father was a Teamster, you know, work hard, drink hard," he said. "I was afraid to tell him … [The teacher] preyed upon kids whose fathers were absent in some way."

Once he graduated from OLGC, Moore "got out of the neighborhood and never looked back." He said he started drinking as a teen and used drugs in college "to push this thing down."

By the early '90s, Moore was sickened by the idea that his alleged abuser was still out there teaching and he hadn't done anything to protect other children. At that time, the statute of limitations prevented him from taking legal action.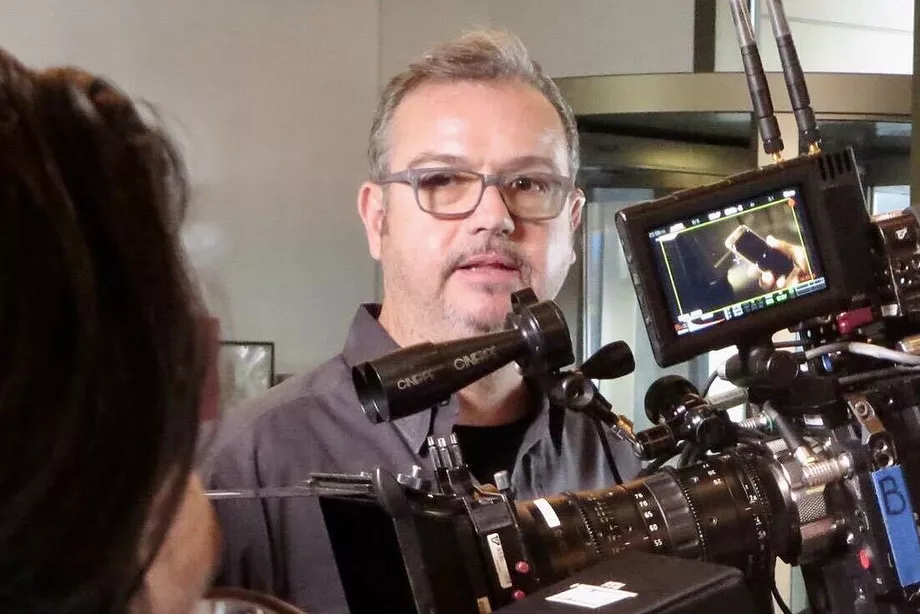 Kevin Moore is suing the Archdiocese of New York for abuse he says was inflicted by a teacher at Our Lady of Good Counsel in the 1970s. Courtesy of Kevin Moore



Moore, now a film director and married father of a 15-year-old, says the abuse has robbed him of faith and affected his relationships.

"You wonder 'was that a creepy touch?' because you know what it's like to have a creepy touch," he said.

Moore filed suit against the Archdiocese and other relevant parties in May, seeking damages "to be determined at trial."

"I don't want this bastard going to his grave knowing he got away with it," he said. "It's about finally being able to take the power back."

THE CITY could not immediately reach the teacher for comment, as his answering service said, "The call party is temporarily unavailable."

'Towering Costs'

Since its enactment last summer, the CVA has already generated nearly 400 cases against the archdiocese, according to Dolan.

In a June 12 letter to his flock outlining "towering financial challenges," including a loss of $4 million to the Cardinal's Annual Stewardship Appeal, Dolan noted the extension of the CVA "look-back window."

"Just know that we have before us more bad news of past scandal, and towering costs," he wrote. "I renew to you this commitment: none of the donations we receive for specific ministries of the archdiocese will be used to pay for the cost of these lawsuits."

Dolan stressed that he shared the update "not to criticize or appeal for sympathy, but because you deserve to know the truth, especially if we, as an archdiocese, need to make some difficult decisions in the months ahead."

Those difficult decisions could involve school closings, he conceded.

"Many of our schools have very few students registered for this September, as struggling families are unable to afford tuition, even with our scholarships, and we may be looking at a significant number of school closures, something we work very hard to avoid."

'Easier to Deny'

CVA case attorneys bridled at the cardinal's letter.

"That's the same tune he always sings," said Anderson, who began filing lawsuits against the Catholic Church in the 1980s. "Cardinal Dolan and I go way back. Any time there's potential legal liability, he shifts the blame to the victims. The reality is, they have insurance."

Joseph Caramanno, 35, who filed a CVA suit last summer, nearly two decades after he says he was repeatedly fondled by Msgr. John Paddack while a student at St. Joseph by-the-Sea High School in Staten Island, was not surprised by the number of last-minute cases.

"It can seem easier to deny things ever happened," he said.

Hearing about the recent surge in cases, he said, gave him "some comfort, like I'm not the only one. Maybe this time something will actually happen."

That comfort was disrupted Tuesday night, however, when he discovered Paddack, who had stepped down from ministry last July amid mounting allegations of abuse, was still listed as pastor of the Church of Notre Dame parish on Manhattan's Upper West Side.

Despite Paddack's name and picture being on the parish's main web page, Zwilling insisted, "Monsignor Paddack has not been reinstated to active ministry, either at Notre Dame or elsewhere. His case is still in process."