Diocese Review Board has new chief following scathing report
By Scott Merzback
Daily Hampshire Gazette
July 10, 2020

https://www.gazettenet.com/Diocesan-Review-Board-gets-new-chairman-35167274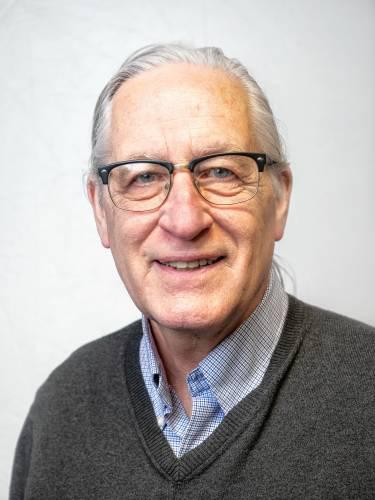 James A. Stankiewicz will replace the outgoing chairman, John Hale.


[with video]



Less than a month after the release of an independent report criticizing the Diocesan Review Board's investigation into sexual abuse complaints against late Springfield Roman Catholic Bishop Christopher J. Weldon, that panel's chairman has resigned.

The diocese announced Friday that John Hale, who stepped down as chairman, will be replaced by James A. Stankiewicz, a member of the panel and a survivor of clergy sexual abuse.

Stankiewicz will be the interim chairman based on an appointment by Archbishop-designate Mitchell T. Rozanski, the diocese's apostolic administrator.

Stankiewicz assumes the position as the Independent Task Force on the Response to Sexual Abuse within the Springfield Diocese, of which he is also a member, continues to review the 373-page report issued last month by retired Superior Court Judge Peter A. Velis. The task force is supposed to work toward improving the diocese's response to future complaints.

"I am most grateful to Jim for accepting this interim appointment during this time of transition as the task force develops recommendations that will address the deficiencies revealed in the Judge Velis report," Rozanski said in a statement.

The Velis report called the review board's response both "weak" and "woefully deficient," and the claims against Weldon credible, prompting Rozanski to order the immediate removal of Weldon's name from the rehabilitation facility at Mercy Medical Center and to strip honorable mentions and photos of Weldon from churches, offices and other buildings.

In a section of the Velis report specific to complaints brought forward by an anonymous Chicopee man, it notes the review board found only the complaints against the Rev. Edward Authier and the Rev. Clarence Forand legitimate.

Velis wrote that Hale "recounted that all members of the board believed that Weldon did not molest the complainant; nevertheless, they believed he was present during the molestation of others. Significantly, Hale maintained that a polling took place, but the board members were not specifically asked about the complainant's credibility respecting Weldon."

Stankiewicz, most recently headmaster at St. Agnes Academy in Dalton, retired from a 45-year career in elementary, secondary and early childhood education. He also went before the review board in 1993 as a victim/survivor.

"I am looking forward to continuing the important work of the review board as the newly formed task force works toward improving diocesan response to dealing with clergy abuse," Stankiewicz said in a statement. "It is especially important to hear from and respond to survivors of abuse in a timely manner and I encourage survivors to contact Jeffrey Trant at the Office of Safe Environment and Victim Assistance." Rozanski thanked Hale for more than 10 years of service on the review board, the past two as its chairman.