Court panel recommends $125,000 for priest it says was defamed by Macomb Sheriff's detective
By Jameson Cook
Macomb Daily
July 12, 2020

https://bit.ly/2CzQ1i4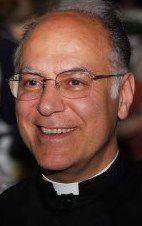 Eduard Perrone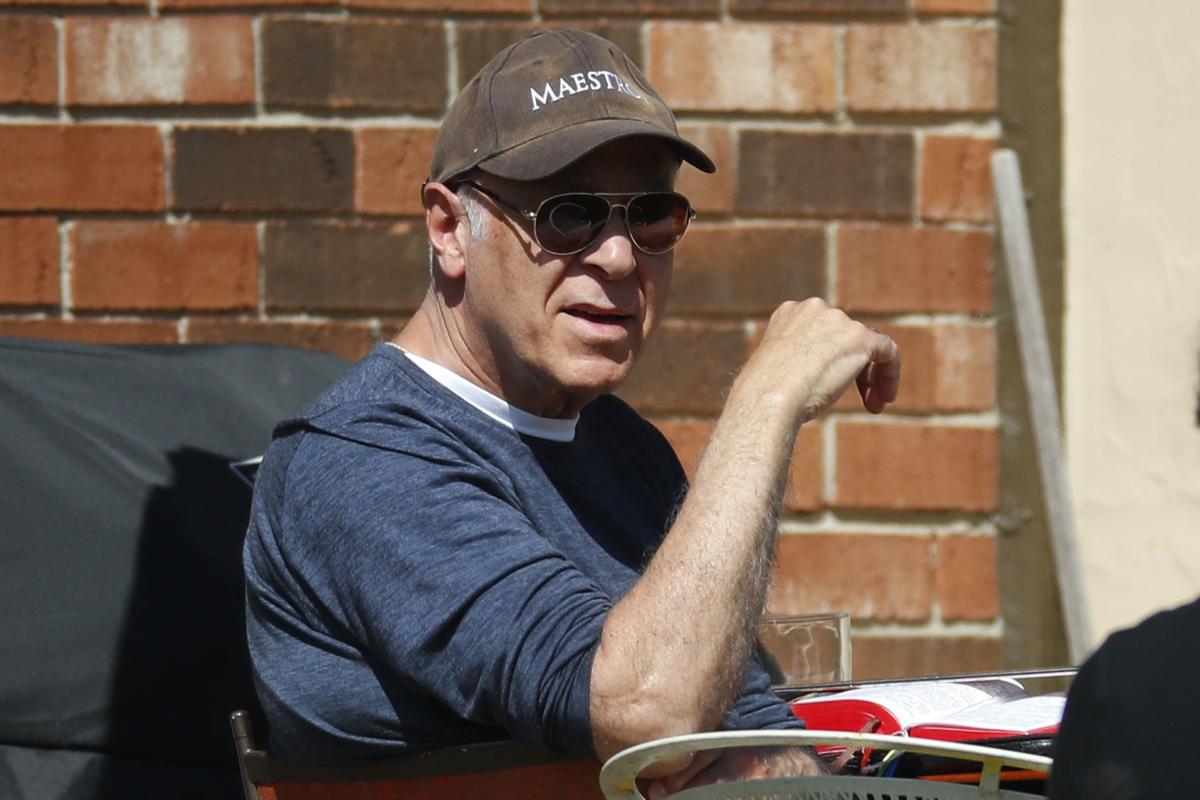 The Rev. Eduard Perrone talks to a reporter in Warren in June 2019.
Photo by PAUL SANCYA
A Macomb County Sheriff's detective's claim that a suspended Detroit Catholic priest sexually assaulted an altar boy when he served in Mount Clemens decades ago has been determined to be false and defamatory, according to a court-advisory panel.
A three-person case evaluation panel Friday recommended that $125,000 be awarded to the Rev. Eduard Perrone for Detective Sgt. Nancy LePage's false report to the Archdiocese of Detroit that Perrone sodomized the boy between 1978 and 1981 while associate pastor for St. Peter Parish in Mount Clemens.
The Archdiocese in July 2019 suspended Perrone with pay from his duties at Assumption Grotto Church on Gratiot Avenue in Detroit, where he served for 25 years. The organization issued a news release announcing the suspension.
"This is the beginning of vindication for Fr. Perrone," said Perrone's attorney Chris Kolomjec. "It does vindicate him but does not restore him or bring him justice."
Perrone sued LePage last August in Wayne County Circuit Court in Detroit, and in January a group of Assumption Grotto parishioners in the same court sued the Archdiocese of Detroit and Monsignor Michael Bugarin of the Archdiocese, saying Perrone was wrongly accused and suspended.
The award recommendation can be accepted or rejected by both sides. Or the case could be settled for a difference amount, or go to trial.
The lawsuit originally sought $3 million.
Kolomjec said the unanimous decision following oral arguments conducted Friday by Kathleen Klaus for Perrone and chief Macomb County attorney John Schapka for LePage bode well for a positive settlement or award for his client.
"This is a wake-up call for the county and Archdiocese of Detroit," Kolomjec said. "You had an independent, neutral body reviewing all of the evidence."
Perrone, 72, wants to return to his post at Assumption Grotto, he said.
Kolomjec said the suspension was based on "flimsy allegations."
Bugarin "twisted John Doe's allegations and fabricated a rape charge against Fr. Perrone in order to force the AOD to remove Fr. Perrone and, thereby, shield the AOD and Bugarin from a negative AP (Associated Press) story," the lawsuit alleges.
The AOD's press release said the accusation against Peronne of sexually abusing a minor was "credible, meaning it had a semblance of truth," the lawsuit says.
The saga began in May 2018 when the wife of the accuser, known in the parishioners' lawsuit as "John Doe," contacted the Archdiocese to say her husband revealed he was abused by Perrone when the priest was at St. Peter and her husband was an altar boy, the parishioners' lawsuit says.
James Smith, an investigator for the AOD, interviewed John Doe in August 2018 but tapped LePage to conduct the investigation, according to the lawsuit. LePage was a member of the Bugarin's parish, St. Joan of Arc in St. Clair Shores. The Sheriff's Office also has jurisdiction over cases out of Mount Clemens, although criminal prosecution would be prevented due to the statute of limitations.
LePage interviewed John Doe in person that same month but did not record it and shredded the notes that informed her report, the lawsuit says. Her report "contained lurid and bizarre" details that enhanced the allegations, but that John Doe later refuted, the complaint says.
John Doe denied being sodomized or that Perrone touched his genitals or became sexually aroused at swim parties at Perrone's family's "lake house," the lawsuit says.
Still, the complaint alleges LePage wrote she found the accusations "very credible" that could be "corroborated" by documents and "other names" provided by John Doe. The lawsuit, however, says there was no corroborating evidence.
The complaint alleges LePage "falsely and maliciously attributed statements" to another altar boy at St. Peter at the same time "to build a case against Fr. Perrone."
John Doe did tell two Associated Press reporters in 2019 that Perrone engaged in "'inappropriate' grabbing and groping" at the swim parties. But also in 2019 he denied any inappropriate touching or sexual assault in an interview with Michigan State Police Detective Richard Lutz, the lawsuit says.
Lutz "took issue" with LePage's report and found no evidence on which to pursue a criminal prosecution, according to the lawsuit.
The AOD's review board on July 2, 2019, found there was not enough evidence to take action against Perrone and asked Bugarin for more information, according to the complaint.
That same evening, Bugarin and LePage interviewed John Doe in person, the lawsuit says.
"Under intense manipulation and pressure by Bugarin, John Doe changed his story to accommodate Bugarin by saying that he now believed Fr. Perrone touched his genitals in a 'subtly deliberate way' at the swim parties," the lawsuit says. "That was a reversal of what John Doe had maintained for over a year and contrary to what he told Office Lutz only a few weeks earlier."
John Doe refused to allege sexual assault, "so Bugarin just fabricated a rape allegation out of desperation and wishful thinking" and reported it to the review board, the lawsuit says.
The AOD issued the news release announcing the suspension July 7, 2019.
The parishioners' lawsuit has a case evaluation scheduled for next Februrary.
The next court date for Perrone's lawsuit is an Aug. 13 settlement conference.
Contact: jcook@medianewsgroup.com