Archdiocese Admits Accused Predator Priest Is Still Manhattan Pastor As Four More Abuse Suits Are Filed
By Virginia Breen and Peter Senzamici
The City
July 29, 2020

https://www.thecity.nyc/2020/7/29/21347582/ny-archdiocese-admits-accused-predator-priest-is-still-manhattan-pastor-as-four-more-suits-filed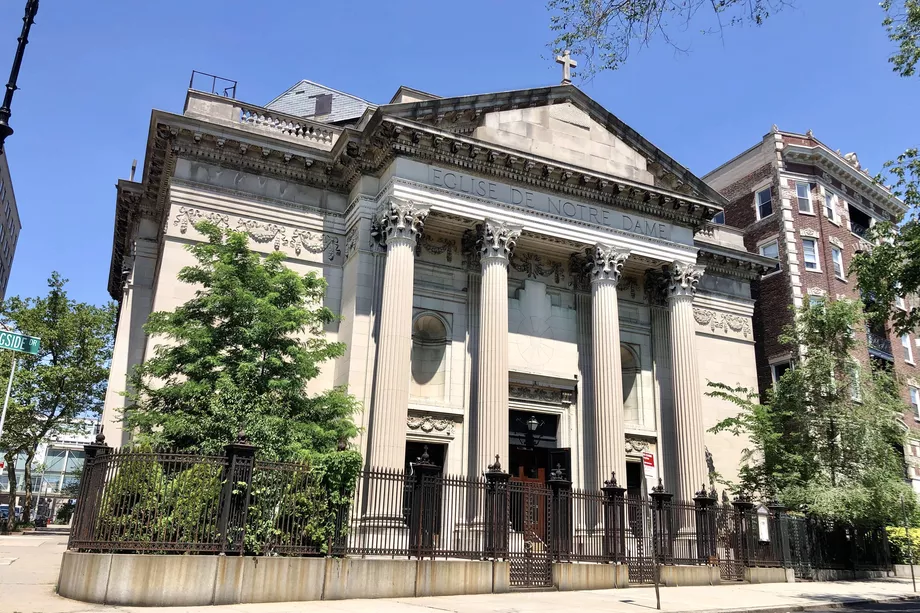 The Church of Notre Dame in Morningside Heights, July 5, 2020. Virginia Breen/THE CITY



A Manhattan Catholic priest who announced he was stepping down from public ministry last July amid multiple accusations of sexual abuse was on Wednesday named in four more Child Victims Act lawsuits, bringing the total to 11.

But Msgr. John Paddack is still pastor of Notre Dame Church in Morningside Heights, the Archdiocese of New York confirmed Wednesday.

"Because of certain procedures that must be followed under Canon Law, yes, he technically remains the pastor of the parish," Joe Zwilling, an archdiocesan spokesperson, told THE CITY. "He has stepped away from exercising his priestly ministry, but he has not thus far resigned as pastor."

The newest suits, filed in Manhattan Supreme Court, span 16 years and allege Paddack molested unnamed students as young as 11 years old at Catholic schools in Staten Island, Manhattan and The Bronx.

The lawsuits name the Archdiocese of New York, under the leadership of Cardinal Timothy Dolan, as a defendant.

A Litany of Allegations

One suit alleges abuse at Monsignor Farrell High School in Oakwood on Staten Island from approximately 2002 to 2003, when the accuser was about 14 to 15 years old.

A second suit alleges abuse at Incarnation School in Washington Heights from approximately 1995 to 1997, when the plaintiff was approximately 13 to 14 years old.

A third suit alleges abuse at both Incarnation and Cardinal Hayes High School in Concourse Village in The Bronx from approximately 1990 to 1993, when the student was 13 to 16 years old.

A fourth suit alleges abuse at Incarnation from about 1987 to 1990, when the plaintiff was 11 to 14 years old.

"By allowing Paddack to continue to function as a priest, Cardinal Dolan is choosing the protection of predators over the protection of children in his flock," said attorney Jeff Anderson, who filed the four suits Wednesday and six of the seven previous lawsuits naming Paddack as a perpetrator.

"Paddack's history of abuse and Dolan's protection of Paddack are inextricably intertwined," Anderson said in a statement. "Each complaint, each survivor who comes forward, opens a new chapter of an increasingly sorrowful saga."

Stepping Down — Kind Of

Last July, Paddack informed parishioners at the Church of Notre Dame that he would not publicly perform priestly duties while accusations of inappropriate conduct with minors were reviewed.

But he never voluntarily stepped down as pastor.

Earlier this month, when THE CITY asked about Paddack's continuing prominence on the parish website, Zwilling replied, "Monsignor Paddack has not been reinstated to active ministry, either at Notre Dame or elsewhere. His case is still in process."

Yet when Notre Dame prepared to welcome parishioners back after closing due to COVID-19 concerns, the parish's June 14 weekly bulletin included a message explaining that a note had been sent to "all parishioners on our mailing list" explaining procedures for the return.

"Please review the information," the bulletin read. "Thank you and God bless, Msgr. Paddack."

A June 20 YouTube drone video of the church displayed on the parish website ends with credits noting the pastor in large font as "Msgr. John Paddack."

In a September 2019 article in the Ohio Irish American News, author Francis McGarry describes interacting with Paddack while dropping his son off at college in Manhattan.

"The Church of Notre Dame is due east from his dorm, and they have a grotto behind the altar," McGarry wrote. "We were able to meet with Monsignor John Paddack, who is assisted at the parish by Father Michael Holleran."

A June Instagram post by someone with the handle Lil_Psycho_Bunny read in part, "So Father Paddock [sic] of Church of Notre Dame spoke to me on the phone and is expecting me at mass today."

'All in the Past'

Last October, the Al Jazeera English documentary "In Bad Faith: Child Sex Abuse and the Catholic Church", featured Paddack at the Notre Dame Rectory, where he insisted he was merely picking up mail.

"It's all in the past," Dolan told Al Jazeera when asked about accusations against Paddack. "It's all being investigated — so drop it."

When the reporter pressed Dolan about the multiple accusations, the cardinal replied, "Are you going to hang a priest because of a press conference?"

At Notre Dame on Wednesday, a congregant leaving the church told THE CITY that Paddack did not celebrate the noon Mass, but that she had seen him around. She declined to elaborate or provide her name.

Another woman, who spoke in Spanish, said she had heard the rumors, but that she had no reason to believe them based on what she knew of the pastor.

"I've never seen that side of him," she said, translated by a companion.

Maria Santos, 81, a member of the parish council and a parishioner for 30 years, defended Paddack as "so hard-working, so spiritual." She said he "went away on retreat" this week.

"When this happen, he tell all the peoples — in English, French and Spanish — that he never do these things," said Santos, an immigrant from Peru. "I respect him. I am close to him."

Referring to Paddack's accusers, she added, "Some say they are looking for money. I don't know. I just know I would prefer him to stay as the pastor. Some people left, but many people feel the same."

The lawsuits naming Paddack as a perpetrator of sexual abuse fall under the Child Victims Act, a 2019 state law that lifted the statute of limitations — even for allegations that were decades old — for a filing period of one year originally ending on Aug. 14.

In May, the state Senate and Assembly voted to extend the deadline for an additional year, citing obstacles caused by the coronavirus pandemic, but Gov. Cuomo has not yet signed the bill. The governor had issued an executive order extending the deadline until Jan. 14.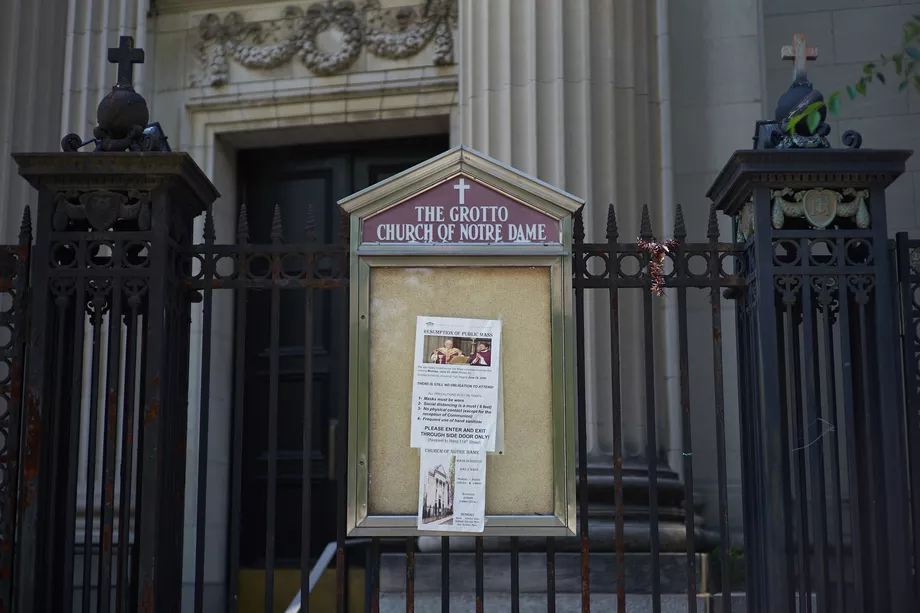 The Church of Notre Dame in Morningside Heights, July 29, 2020. Peter Senzamici/THE CITY



One of Paddack's accusers told THE CITY he was saddened but not surprised by either the news of additional lawsuits or by the priest's ability to hold on to his pastorship.

"It's like someone slaps you and then kicks you when you're down," said Joseph Caramanno, 35, a teacher who filed a Child Victims Act suit last summer, nearly two decades after he says he was repeatedly abused by Paddack while a student at St. Joseph by-the-Sea High School in Huguenot on Staten Island.

Caramanno noted that when he met with the Archdiocese' investigators before filing his suit, they said, "On behalf of His Eminence, we offer our apology."

"Now it seems like just something they had to say because of protocol," he said. "They're trying to make this seem like all this stuff happened in the past and everything is fine, but it's still happening."