Two Years after Nun Accuses Bishop of Rape, Trial Starts with Reading of Charges
By Saji Thomas News
Global Sisters Report of National Catholic Reporter
August 14, 2020

https://www.globalsistersreport.org/news/news/news/two-years-after-nun-accuses-bishop-rape-trial-starts-reading-charges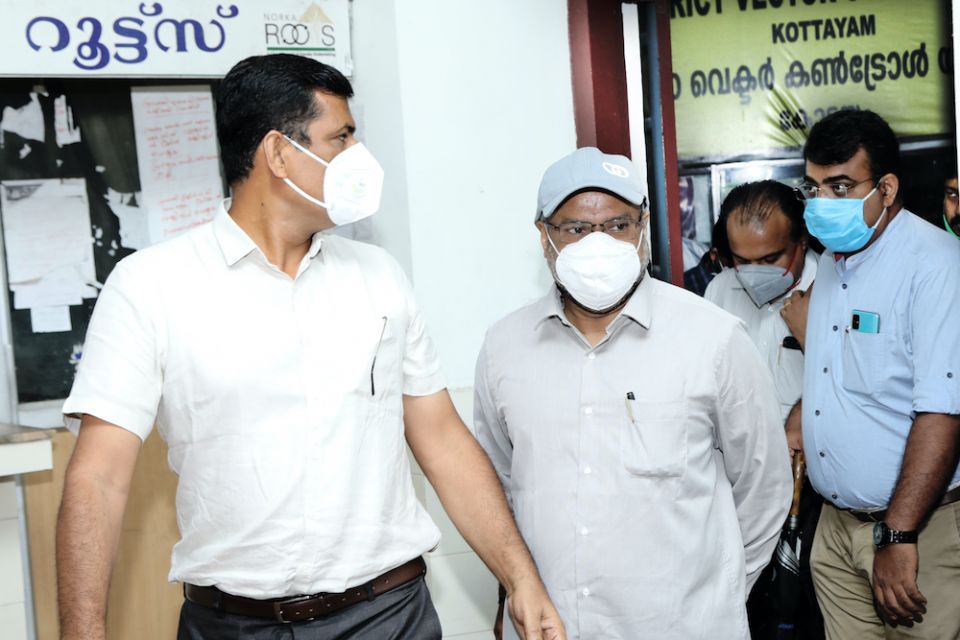 Bishop Franco Mulakkal of Jalandhar, center, in a light-colored cap, exits the Additional District and Sessions Court in Kottayam, Kerala, Aug. 13, after he was formally charged with raping and intimidating a Catholic nun. (M.A. Salam)



KOTTAYAM, INDIA — Two years after a Catholic sister accused a bishop of rape and intimidation, the official trial started Aug. 13 as a district court judge read the charges aloud to Bishop Franco Mulakkal of Jalandhar.

The rape case is the first one to involve a Catholic bishop in India. The trial will resume Sept. 16 with testimony from the victim and cross-examination.

Judge G. Gopakumar of the Additional District and Sessions Court in Kottayam, Kerala, read out a brief statement of charges that said Mulakkal had repeatedly raped the former superior general of the Missionaries of Jesus and intimidated her with the influence of his office.

The nun has accused Mulakkal of subjecting her to rape and sodomy 13 times between 2014 and 2016.

The judge also listed the dates of the alleged crimes in the congregation's convent at Kuravilangad, a village near Kottayam, and asked Mulakkal if he would agree with the charges.

The prelate, who stood before the judge in the witness box at the back of the courtroom, loudly replied, "No." His response was heard by those inside the court and about two dozen watching the proceedings from the corridor.

Until now, most hearings in the case have been held in closed session with only the judge, attorneys for both parties, court officials and the investigating officer present, as requested by Mulakkal, who has been absent on many occasions.

Although the Aug. 13 proceedings were open to the public, the court did not permit visitors and media inside due to COVID-19 protocols.

The process of reading out the charges lasted three minutes as the judge highlighted the main points of the 2,000-page charge sheet that included statements of the accused and witnesses, the police investigation's findings and supporting documents.

Unlike in past appearances, Mulakkal avoided wearing bishop's clothing and opted for a pair of trousers, a shirt and black sports shoes.

He had reached the court 15 minutes early and waited on a wooden bench reserved for those involved in the trial.

Asked for his reaction as he walked out of the court, Mulakkal, 56, told reporters, "I pray the hidden truth be brought out" through the trial.

The bishop appeared composed as he waved to the media while getting into the car to leave.