Clergy Abuse Activist Calls for Bishop Scharfenberger to Resign over Buffalo Lawsuits
By Mike McAndrew
Buffalo News
September 24, 2020

https://buffalonews.com/news/local/clergy-abuse-activist-calls-for-bishop-scharfenberger-to-resign-over-buffalo-lawsuits/article_357ea602-fe77-11ea-924a-233b2460123a.html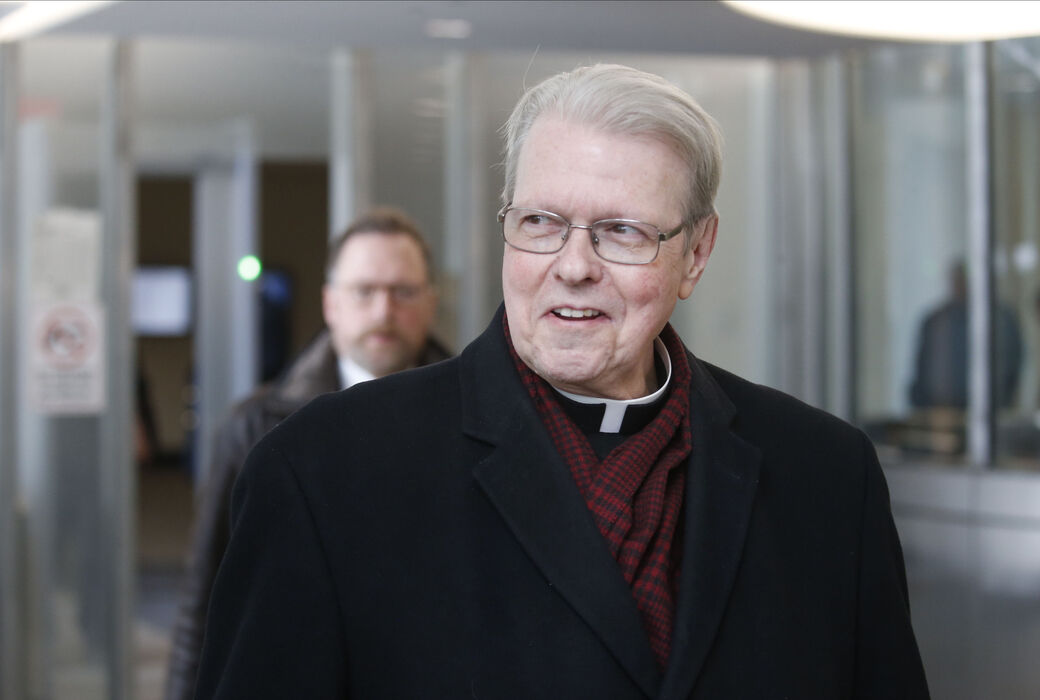 Buffalo Diocese Bishop Edward Scharfenberger in the lobby of federal courthouse in Buffalo on Feb. 28, 2020, after the diocese filed for bankruptcy protection from its creditors.



Clergy abuse activist and former priest Robert Hoatson on Thursday called on Bishop Edward Scharfenberger to resign as the Buffalo Diocese administrator because of revelations in a recent Buffalo News story about the number of priests sued.

Hoatson accused Scharfenberger of keeping secret information about clergy sexual abuse of children and allowing a priest accused of abuse in a lawsuit of remaining in ministry at a Buffalo church.

The News reported Tuesday that 173 Catholic priests in the diocese have been named as molesters in Child Victims Act lawsuits over the past year.

The diocese has allowed one of them, the Rev. Donald J. Lutz, to continue to run a South Buffalo parish despite being linked to abuse by a lawsuit filed on July 30, The News reported. Lutz denied abusing any children when The Buffalo News contacted him at Our Lady of Perpetual Help.

Hoatson said Scharfenberger should immediately remove Lutz as pastor at Our Lady of Perpetual Help "out of an abundance of caution."

He also said that Scharfenberger has not released diocese records about the 173 priests accused in lawsuits despite pledging to be transparent and caring for victims.

Diocese spokesman Greg Tucker said Thursday that Scharfenberger did not learn of the Lutz lawsuit, filed by an anonymous plaintiff, until late last week. When he became aware of it, Scharfenberger directed the diocese's lawyers to contact the plaintiff's lawyer and encourage the plaintiff to call the diocese, so it could begin an investigation of Lutz. He also had the lawsuit forwarded to the Erie County District Attorney's Office to investigate the allegation.

"At this time, the Diocese has no information other than the limited allegations set forth in the anonymous complaint, and has not made any determination (including the imposition of administrative leave) regarding this matter," Tucker wrote.

"Bishop Edward Scharfenberger has reiterated often his support for victim-survivors and any who has suffered harm at the hands of clergy and by the inadequate acknowledgement – even denial – of Church leaders regarding the pain they have been forced to suffer and endure through no fault of their own," Tucker said.

Pope Francis appointed Scharfenberger as administrator of the Buffalo Diocese in December after Bishop Richard Malone retired early, under pressure for his handling of the diocese's clergy abuse scandal.