Former Priest Sabine Griego Dies Weeks before Trial
By Colleen Heild
Albuquerque Journal
October 5, 2020

https://www.abqjournal.com/1503920/former-priest-sabine-griego-dies-weeks-before-sexual-assault-trial.html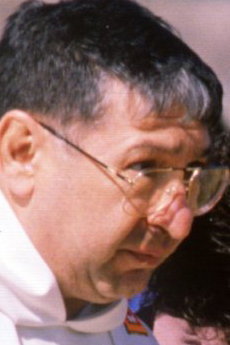 Sabine Griego



A former Catholic priest accused of committing "heinous" sexual acts against children in New Mexico decades ago has died just weeks before he was to go on trial for the first-degree sexual abuse of a girl at the Queen of Heaven grade school in Albuquerque.

His death last week in northern New Mexico, where he had been released on his personal recognizance pending trial, was confirmed by the state Attorney General's Office on Monday.

The pending criminal prosecution by Attorney General Hector Balderas' office was expected to cap decades of civil allegations by more than 38 people, both men and women, who said they had been sexually abused by Griego as children and minors. His trial was set to begin Nov. 16.

"We are disappointed that the survivors of his abuse will not get their day in court, but our office will continue to hold institutions and those in positions of power accountable for their abuses in these cases," said AG chief counsel Matt Baca.

To the end, Sabine Griego, 82, who was living with relatives pending trial in Albuquerque, denied the allegations of child sexual abuse, including those in the criminal case. His attorney didn't return a phone call Monday.

"Sabine Griego dodged prison," said Albuquerque attorney Brad Hall on Monday. "But I am hearing from many of our clients that are his victims, or the victims of other priests, upon the news of his death that they are extremely emotional and deeply wounded, that it is they who remain in prison every day, suffering from the murder of their souls and the utter devastation of childhood rapes by priests who got away with it."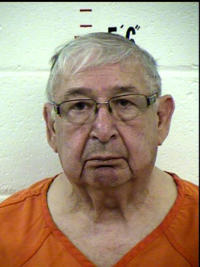 Sabine Griego



Hall's office has represented more than 18 victims who have filed claims against Griego.

Griego hadn't practiced as a priest since the 1990s. Then-Archibishop of Santa Fe Michael J. Sheehan, in a 2004 letter marked "confidential," asked the Vatican to strip Griego of his priestly authority and duties, noting the "sheer volume and heinous nature of the accusations" against him.

"Particularly abhorrent is the case of the female victim … who was nine in 1990 at the time of the alleged abuse," Sheehan wrote. "She indicated that she endured vaginal, oral and anal sex." The abuse occurred over a period of two years, court records alleged, beginning about 1988 when she was age 7.

Years after Sheehan's letter, contacted by AG investigators, that same victim confirmed she was the female victim he wrote about.

The criminal charges that resulted against Griego in early 2019 included eight counts of first-degree criminal sexual penetration. During one rape, court records state, Griego allegedly slammed her face into a table, breaking her nose.

Griego, born in La Madera, is alleged to have begun molesting children in New Mexico soon after his ordination as a priest in the mid-1960s. He is one of the few priests, among the 79 clergy members identified as "credibly accused" by the Archdiocese of Santa Fe, to have faced a criminal prosecution.