Prominent Rockaway Priest Sued for Sexually Abusing Homeless Teen
By David Brand
Queens Daily Eagle
December 4, 2020

https://queenseagle.com/all/prominent-rockaway-priest-sued-for-sexually-abusing-homeless-teen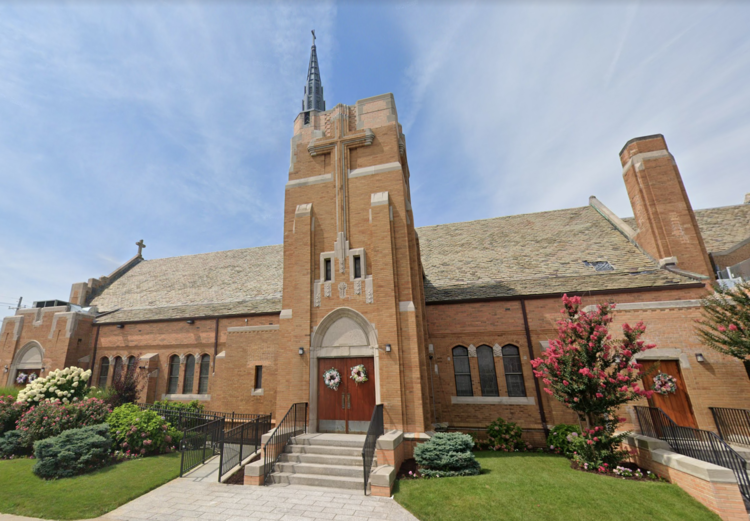 Father Coleman Costello Was Working As A Priest At St. Francis De Sales In Belle Harbor At The Time Of The Alleged Abuse The Complaint States. Google Maps



A prominent Queens priest known for his work with drug users and victims of elder abuse has been accused of sexually abusing a homeless teen for two years while working at churches in Belle Harbor and Broad Channel in the early 1970s.

Retired priest Coleman Costello was sued Tuesday in Queens Supreme Court under the state's Child Victims Act. The lawsuit charges the Brooklyn Diocese, which oversees Queens Catholic institutions, of protecting Costello despite knowing about the abuse.

Plaintiff C. Evan Manderson, 63, says Costello began sexually abusing him when he was a homeless high school freshman in 1971. At the time, Costello was working at St. Francis de Sales church in Belle Harbor. He was running youth programs at a Rockaway Beach rec center when he first encountered Manderson and began showing him affection, a process known as grooming, according to the complaint.

"As a homeless youth, Plaintiff was uniquely vulnerable and incapable of protecting himself," the lawsuit states.

Costello invited Manderson to stay with him before directing him to a drug treatment program, though Manderson did not have a drug problem, according to the complaint. Manderson left the program, returned to the Rockaways and slept on the subway until Costello invited him to sleep in his car.

The next day, Costello forced Manderson to perform oral sex on him, according to the complaint.

The abuse continued for two years, with Costello forcing Manderson to perform oral sex on him about twice a month for two years, the lawsuit states.

"The extent of the alleged abuse Evan suffered is unconscionable and it will stay with him for the rest of his life," said Manderson's attorney Daniel Lapinski from the firm Motley Rice. "Adding to his anguish is the knowledge that Fr. Costello's alleged pattern of behavior was seemingly known and yet it appears nothing was done to protect Evan or other children."

The lawsuit also names the Brooklyn Diocese, St. Francis de Sales Church, St. Virgilius Church in Broad Channel and ten anonymous "John Doe" individuals or entities who Manderson said knew about the abuse but ignored it.

One defendant is identified as a young priest who was aware of the abuse and even offered to help Manderson, but ultimately failed to protect him or notify police.

"Although the younger priest knew Fr. Costello was grooming and/or sexually abusing Plaintiff, the priest made no effort to follow up or check on Plaintiff's safety," the complaint states.

Costello gained notoriety during his career for founding a drug prevention program for young people in Queens in the late 1970s. He later led initiatives to support victims of elder abuse and advised state leaders. He sought to create a shelter for older adults, but was accused of mismanaging public funds in 2005.

The Brooklyn Diocese celebrated the 50th anniversary of Costello's ordination in 2017. At the time, he resided at Bishop Mugavero Residence for retired priests in Douglaston.

Costello did not respond to a request for comment.

Brooklyn Diocese spokesperson Adriana Rodriguez said the diocese could not comment on the details of the pending litigation. She said Costello no longer lives in New York State.

The 2019 Child Victims Act lifts civil statutes of limitation and allows victims of childhood sexual abuse to sue their predators no matter how long ago the abuse occurred.

A total of 4,704 CVA lawsuits have been filed statewide since the measure took effect in August 2019, according to the Office of Court Administration. Plaintiffs have filed 155 CVA complaints in Queens as of Nov. 30, OCA said.