Mastercard to investigate claims of child abuse on Pornhub
By Josh Marcus
Independent
December 06, 2020

https://www.independent.co.uk/news/world/americas/pornhub-mastercard-visa-child-abuse-b1767108.html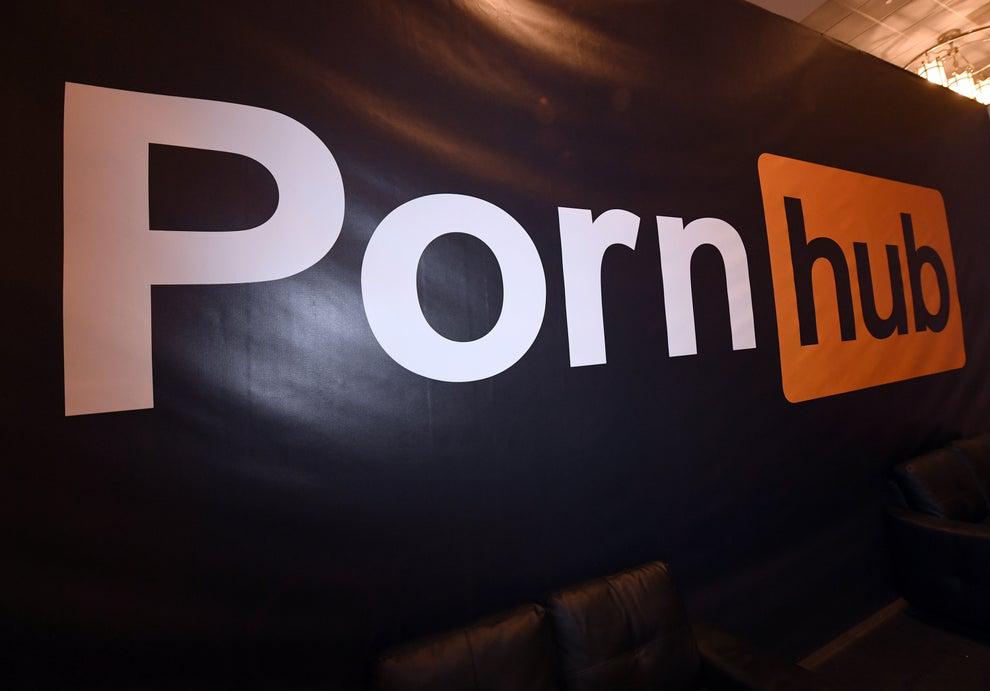 A Pornhub logo is displayed at the company's booth at the 2018 AVN Adult Entertainment Expo at the Hard Rock Hotel & Casino on January 24, 2018 in Las Vegas, Nevada.
A column in the New York Times accused the site of allowing—and monetizing—harmful and illegal content featuring minors
Mastercard said it is investigating whether one of its customers, the popular adult site Pornhub, features videos of child assault and other illegal activity, after a New York Times column alleged the site contained numerous examples of abusive and illegal content featuring minors.
"We are investigating the allegations raised in the New York Times and are working with MindGeek's bank to understand this situation, in addition to the other steps they have already taken," Mastercard said in a statement to Bloomberg News, referring to Pornhub's parent company, which accepts Mastercard payments via an intermediary. "If the claims are substantiated, we will take immediate action."
Visa is taking similar steps.
"We are aware of the allegations, and we are actively engaging with the relevant financial institutions to investigate, in addition to engaging directly with the site's parent company, MindGeek," said Visa spokesperson Kari Shellhorn. "If the site is identified as not complying with applicable laws or the financial institutions' acceptable use policies and underwriting standards they will no longer be able to accept Visa payments."
The investigations follow a Friday piece from New York Times columnist Nicholas Kristof, which highlighted a variety of alleged content on the site that puts its subjects in harm's way, including the sexual assault of children, revenge porn, sex with unconscious people, spy camera videos, and other shocking content. Mr Kristof also interviewed young women who said their lives were ruined after videos of them as minors made it onto the site.
"Pornhub is unequivocally committed to combating child sexual abuse material, and has instituted a comprehensive, industry-leading trust and safety policy to identify and eradicate illegal material from our community," the site, which gets 3.5 billion visits a month, told the Times in response to the article. It added that any claim it allows child porn on the site "is irresponsible and flagrantly untrue."
Pornhub operates like YouTube in allowing users to upload their own videos. An estimated 6.8 million new clips are added every year. Pornhub says it has a team of human moderators who review every post before it goes up, as well as digital monitoring technologies that "fingerprint" harmful videos to keep them from being re-uploaded once flagged.
"Owners of these sites should be criminally prosecuted if this continues," he said in a Saturday tweet.
Following the reports, senator Josh Hawley of Missouri pledged to introduce a federal right to sue people exploited on sites like Pornhub."It's time for it to end," he said in tweet on Friday. "I will introduce legislation to create a federal right to sue for every person coerced or trafficked or exploited by sites like Pornhub."
Pornhub is centered in Montreal, and the controversy reached Canadian prime minister Justin Trudeau as well.
"We are always extremely concerned with gender-based violence, with exploitation of minors, with child pornography," Mr Trudeau said Friday. "We're going to continue to work with police agencies and security agencies and all means possible to ensure that all Canadians are kept safe."