Cardinal Marx says failure to publish German abuse report is a disaster
By Christa Pongratz-Lippitt
La Croix International
December 21, 2020

https://international.la-croix.com/news/religion/cardinal-marx-says-failure-to-publish-german-abuse-report-is-a-disaster/13541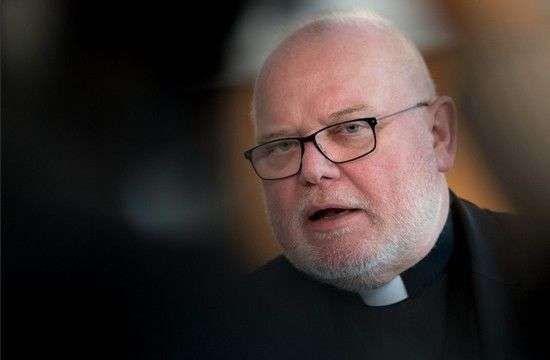 Cardinal Reinhard Marx at a press conference in November 2017.
Photo by Sven Hoppe
Top papal advisor criticizes fellow German cardinal, saying refusal to disclose independent findings on abuse will hurt everyone
Cardinal Reinhard Marx of Munich, who is one of Pope Francis' closest advisors, has criticized fellow German Cardinal Rainer Maria Woelki for refusing to publish an independent report on clerical abuse in the latter's Archdiocese of Cologne.
"What the public now perceives is lawyers squabbling about quibbles on the backs of the (abuse) victims," Marx told the German daily Süddeutsche Zeitung in a long interview on December 15.
"That is disastrous for all of us," said the 67-year-old Bavarian, a member of the pope's Council of Cardinals and coordinator of the Holy See's Council for the Economy.
Cardinal Woelki, 64, had commissioned a law firm in Munich to conduct an independent investigation and produce a detailed report on how those responsible in Cologne Archdiocese had handled cases of clergy sexual abuse of minors.
"Methodological shortcomings" and a new report
The report was finished at the end of October. But Woelki, who has headed the archdiocese since 2014, refused to publish it.
He said several other lawyers he consulted warned that the report had "methodical shortcomings".
In the meantime,...