Activist Chicago Priest Is Accused of Sexual Abuse
By Allyson Waller and Marie Fazio
New York Times
January 7, 2021

https://www.nytimes.com/2021/01/07/us/father-pfleger-sexual-abuse.html

The Rev. Michael Pfleger, known for his social activism, was accused of abusing a minor 40 years ago, the Archdiocese of Chicago said this week.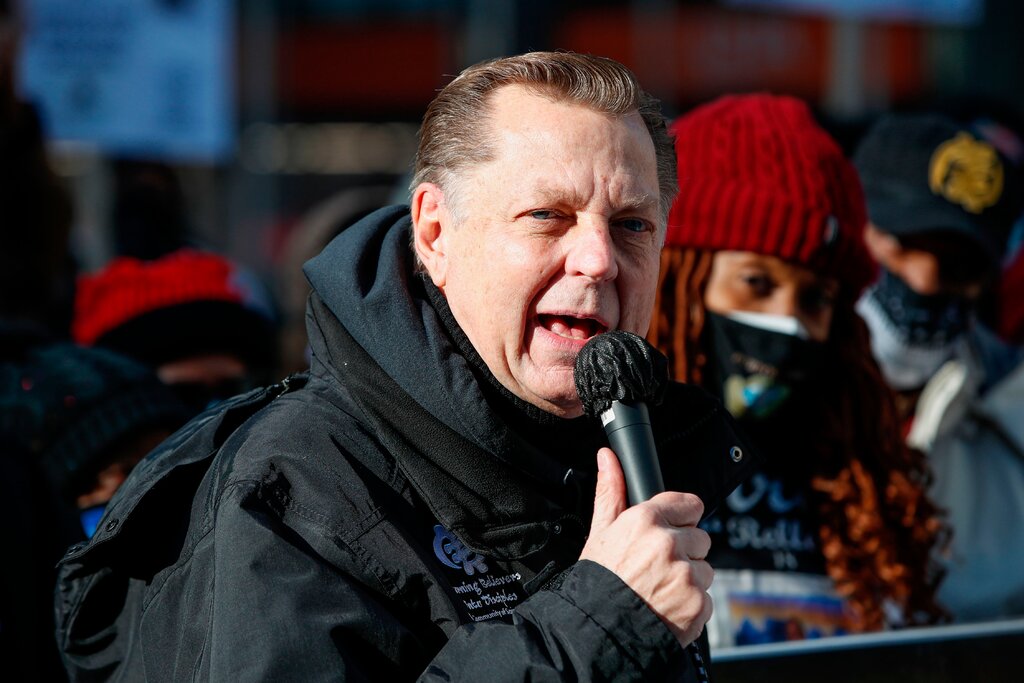 The Rev. Michael Pfleger at an anti-gun march in Chicago last year.



The Rev. Michael Pfleger, an influential Catholic priest with an activist streak, has stepped aside from his parish on Chicago's South Side while the authorities and the Archdiocese of Chicago investigate an allegation that he sexually abused a minor more than 40 years ago.

Cardinal Blase J. Cupich, the archbishop of Chicago, told the parishioners of St. Sabina Church, where Father Pfleger is the senior pastor, about the allegation in a letter on Tuesday, saying that the archdiocese's Office for Child Abuse Investigations and Review had been notified about it the day before.

The archdiocese, he said, reported it to the Illinois Department of Children and Family Services and the Cook County State's Attorney's Office.

The archdiocese did not disclose details of the accusation against Father Pfleger, nor did the state's attorney's office, which said it had referred the matter to the Chicago Police Department. The Police Department said it had opened an investigation but declined to release additional information.

In his letter, Cardinal Cupich said that Father Pfleger's "guilt or innocence should not be assumed."

"Father Pfleger has agreed to cooperate fully with my request and will live away from the parish while this matter is investigated," Cardinal Cupich wrote.

Father Pfleger responded to a request for comment by referring to a Facebook post in which he said he was "devastated, hurt and yes angry, but I am a person of faith, I Trust God." He asked parishioners to pray for him and for the person who had accused him.

"I am blessed with good leadership and amazing members, whom I love," he wrote.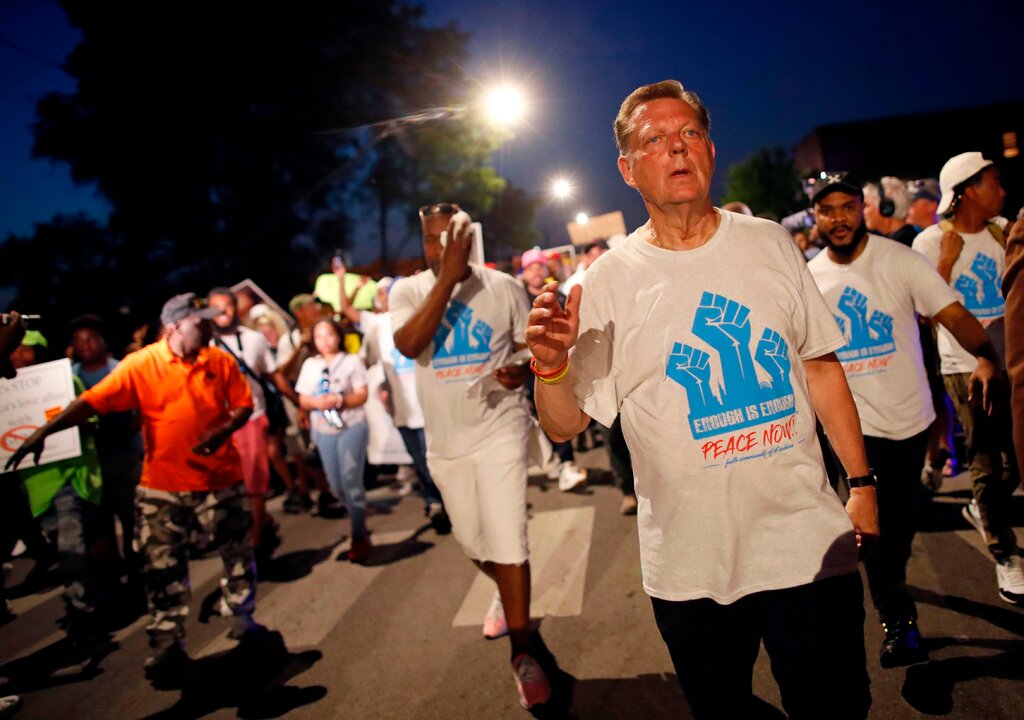 Fatherl Pfleger at a peace rally in Chicago in 2018.



Father Pfleger, 71, has drawn attention for his unorthodox approach to activism. He was appointed pastor of St. Sabina in 1981 at age 31, six years after he began working at the parish, according to the archdiocese.

The parish, in the Auburn Gresham neighborhood of Chicago, has about 2,000 parishioners, most of whom are Black.

Father Pfleger has long been outspoken on the issues of race, poverty and equality, leading marches, writing opinion articles and raising money to be offered as rewards for information to help solve homicides and other violent crimes.

He has staged sit-in protests at drug paraphernalia shops and painted over liquor billboards in poor neighborhoods. In one campaign, Father Pfleger paid prostitutes for their time so he could preach to them and help them find a path out of poverty and drug addiction. In the late 1990s, he made national headlines for taking on "The Jerry Springer Show," protesting the way it encouraged violence.

Most recently, he led a silent march on North Michigan Avenue, Chicago's most expensive shopping district, on New Year's Eve to call attention to the more than 750 homicides that had occurred in the city last year.

At times, his activism has defied the church leadership. In 2008, he was briefly placed on leave after he mocked Hillary Clinton in a sermon at Trinity United Church of Christ, President Barack Obama's former church.

According to a biography on the St. Sabina website, Father Pfleger adopted two sons, in 1981 and 1992.

"This has been a very difficult week," Kimberly Lymore, the associate minister at St. Sabina, said at a news conference on Wednesday on the church's front steps. "On Tuesday, we were told that our beloved pastor had stepped away from the church."

Ms. Lymore said that Father Pfleger was fully cooperating with the investigation and was not permitted to speak about the matter.

"We boldly stand behind our senior pastor, we do not believe the accusation," Ms. Lymore said. "Pastor Pfleger's 45 years of ministry speaks for itself. We hope that the investigation will be swift and impartial, and we know he will fully be exonerated."

Asked about the allegations against Father Pfleger, Larry Antonsen, a leader of the Chicago chapter of the Survivors Network of those Abused by Priests, said he applauded anyone who comes forward to report abuse, even decades later.

"A lot of people are saying, 'It was 40 years ago' and, 'Why did they wait so long?'" said Mr. Antonsen, who was sexually abused by a religious order priest when he was in high school. "But most people don't realize that's not unusual, that's pretty common."

Mr. Antonsen said he dealt with anger over his abuse for years and did report it, but "it didn't go very far."

"I'm one of the lucky ones," he said. "There's a lot of people that have gone to their graves because they couldn't deal with the guilt and the shame."