'Just sick over it': Clergy sexual abuse victims, their advocates lament error that derailed Pa. amendment
By Deb Erdley
TribLive.com
February 01, 2021

https://bit.ly/2Yz7gaO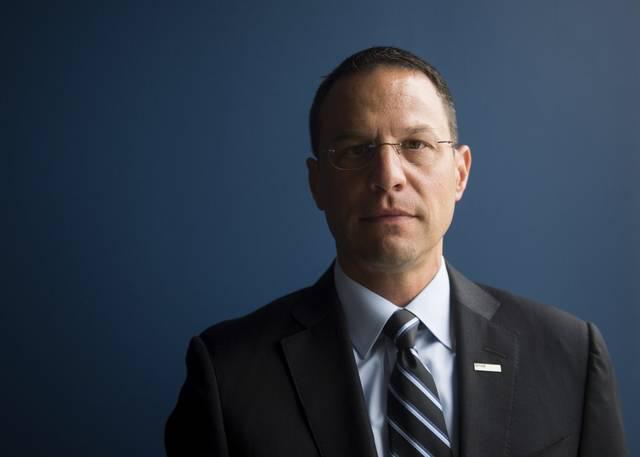 Attorney General of Pennsylvania Josh Shapiro in 2019.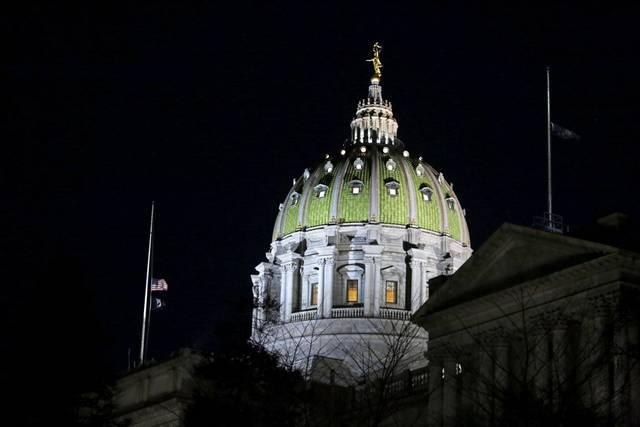 The Pennsylvania state capitol in Harrisburg
Mark Rozzi was crushed Monday when Gov. Tom Wolf called to tell him an amendment seeking to open a window of opportunity in court for old child sex abuse claims would not make the primary ballot this year because of an advertising oversight.
Rozzi, a state representative from Berks County who has recounted how he was raped by a priest in junior high school, has led the charge to change the law for several years. During that time, he's become a champion of other survivors who stayed in the shadows for decades.
He thought the measure to create a limited period to allow old claims to be heard in court had gained sufficient traction to change the state law, following the explosive 2018 statewide grand jury report. The grand jury's investigation detailed allegations of hundreds of incidents of child sexual abuse by Catholic clergy across the state, going back decades.
While efforts to create a so-called window of opportunity passed the state House, they stalled in the Senate at the last minute in late 2018 when then-President Pro Tempore Joe Scarnati blocked the bill.
Lawmakers, determined to see the change, agreed to a measure that would accomplish the same thing through a constitutional amendment. They began the long process of passing the proposed amendment first in one session and then again this year to get it on the ballot for a referendum in the May 18 primary.
The state House passed the bill for a second time last month, and it was expected to sail through the Senate this month. But it came to a crashing halt when officials in the Wolf administration discovered last week the Department of State failed to advertise the proposed amendment. The oversight meant lawmakers would have to go back to square one. If it is successful again in votes in two consecutive legislative sessions, the proposed amendment could reach voters in a referendum in 2023.
"I just cannot believe something like this could or would happen that would stop our process from moving forward. It is just inexcusable," Rozzi said.
Wolf agreed.
"Effective Feb. 5, Kathy Boockvar is leaving the administration following three years with the department, including two years as secretary of the commonwealth. The department is also immediately instituting new controls, including additional tracking and notifications of constitutional amendments, to ensure similar failings do not occur in the future," Wolf said Monday.
He said Boockvar's departure has nothing to do with her administration of the contentious 2020 election and reiterated the election was "fair and accurate."
Wolf apologized to abuse survivors.
"The delay caused by this human error will be heartbreaking for thousands of survivors of childhood sexual assault, advocates and legislators, and I join the Department of State in apologizing to you. … The progress that you have made through your bravery and activism is remarkable, and I urge all of the advocates, including Sen. Lisa Baker, Rep. Jim Gregory, Rep. Mark Rozzi, Attorney General Josh Shapiro and all others, to keep up this fight. Your voices still must be heard," Wolf said.
Shapiro, whose grand jury recommended creating a window of opportunity in the courts, likewise remained determined to push the issue.
"The Department of State's failure to carry out its responsibilities in the constitutional amendment process is shameful, and all options must be on the table to fix this immediately," Shapiro said.
Rozzi agreed the time may be ripe for action on a different front. He said Wolf has stated he will sign a law on a window of opportunity measure if the General Assembly can get one to his desk. He noted Scarnati has since retired.
"It's up to (Senate President Pro Tempore) Jake Corman now," Rozzi said, predicting the House could easily pass a bill.
Corman quickly signaled his dismay and seemed to suggest he is not in favor of passing a statute. He excoriated Wolf and Boockvar.
"I have been saying for a long time that Secretary of State Kathy Boockvar's ineptness has been detrimental to Pennsylvania. This is just one in a series of disasters throughout her tenure. This time, Secretary Boockvar has failed the survivors of child sex abuse and disregarded the will of the people. At best, this was incompetence. At worst, this was malfeasance," Corman said.
"Senate Republican leaders were vilified and dragged through the mud for months when we were trying to create a real solution for victims that would withstand legal scrutiny, instead of passing the measure as a bill. Now, as we see Secretary Boockvar failed to do even the simplest and most basic task to help Pennsylvanians, who have been victimized, we see exactly how little this administration actually cared. It was never about people; it was always just about politics," he said.
Pittsburgh lawyer Alan Perer, who represents more than three dozen clients who hoped to file suits for old abuse allegations, was stunned to hear the news. He said his clients include individuals who were unable or ineligible to settle when local dioceses opened compensation funds as well as those who came forward too late to participate in the settlements.
The Associated Press reported Catholic dioceses across the state — including the one based in Greensburg — have paid out about $84 million to 564 victims who agreed to forgo future legal actions. But Perer said there are still many victims who hoped to have their day in court.
"I know my clients are going to be devastated by this. And I'm sure there are a lot more out there because a lot of people have kept this quiet for so long, and this was going to allow those people to come forward. I'm just sick over it," he said.
Marci Hamilton, a University of Pennsylvania law professor who leads Child USA, a national organization focused on changing old statute of limitations laws on child sexual abuse, said she wasn't surprised.
"It's just so difficult to get a constitutional amendment over the line, and the bishops and the insurance industry are still opposed to it," Hamilton said.
"There is no way we're going to wait for 2023," she said. "We are going to turn to a statute. We've formed United Front for PA SOL (Statute of Limitations) Reform, and I've also talked to a lot of lawyers. Both parties have been in favor of it. We've been working on it for 16 years in Pennsylvania. We think the time has come. We're going to turn all of our attention to getting a statue passed and getting this taken care of."
Contact: derdley@triblive.com