Catholic Charity Confirms Allegations of Assault against Founder
By Elise Ann Allen
Crux
February 11, 2021

https://cruxnow.com/vatican/2021/02/catholic-charity-confirms-allegations-of-assault-against-founder/

ROME – On Wednesday well-known Catholic charity Aid to the Church in Need, known for its support of persecuted Christians, confirmed reports that the organization's founder has been credibly accused of sexual assault.

A Feb. 10 article in a supplement for German newspaper Die Zeit reported that an apostolic visitation into Aid to the Church in Need (ACN), took place in 2009, finding that the organization's founder, Belgian Father Werenfried van Straaten, was found guilty of "serious violations" in four areas of Catholic moral and social teaching.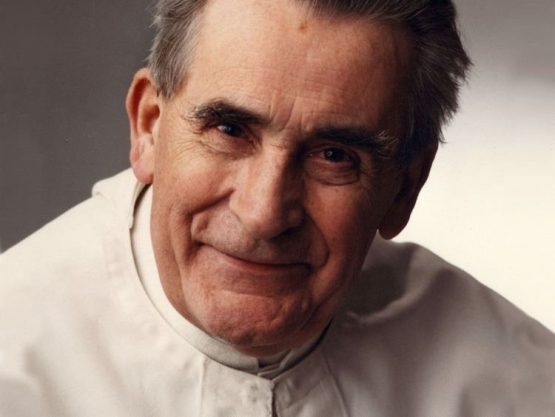 Father Werenfried van Straaten. (Credit: ACN.)



The executive president of ACN International, Thomas Heine-Geldern, confirmed the allegations to Crux.

According to information provided by ACN, the organization itself had requested the 2009-2011 visitation, which was conducted by Bishop Manfred Grothe, who was an auxiliary for the diocese of Paderborn at the time, for advice on canon law and organization.

It fell under the jurisdiction of the Vatican Congregation for Clergy and its then-prefect, Cardinal Mauro Piacenza, as that department holds responsibility for ACN.

In a November 2010 letter to Piacenza, Grothe said that in the course of his visitation several allegations were made against van Straaten, and that he had found the priest had violated four areas of Catholic moral and social teaching, including an attempted rape that took place in 1973, "excesses in lifestyle, considerable deficits in personnel management, and susceptibility to fascist ideas."

Die Zeit reports that in response to Grothe's findings, Piacenza said his department would block any attempt to beatify van Straaten, but suggested that the situation not be made public, lest the scandal impede the organization's charitable work.

The Congregation for Clergy did not immediately respond to a Crux request for comment.

The woman involved in the alleged 1973 sexual assault reportedly came forward to ACN in 2010, during the visitation. After the allegations were made, ACN stressed that its leaders immediately told both the Congregation for Clergy and the German bishops' conference, but civil action was impossible, since van Straaten had died in 2003, making an investigation impossible.

German Catholic news site Katholisch.de reported that the allegations were known to the former Archbishop of Cologne, Cardinal Joachim Meisner thanks to a letter from Grothe; however, the current archbishop, Cardinal Ranier Maria Woelki, was not aware. ACN Germany has now removed films and books about van Straaten from their online shop.

In their own information sheets on the matter, ACN said the woman, who worked for the organization at the time of the alleged assault, insisted that the situation be kept confidential, and was paid a sum of 16,000 euros "as an attempt to acknowledge her suffering."

ACN said they did not go public with the allegations against van Straaten in 2010 because they wanted to respect the woman's desire to keep her allegation confidential, as well as to avert "damage to the company's reputation" and to avoid "interfering with the project's work."

While the allegation was not made public, ACN states that once the woman came forward, top representatives of the organization did contact the woman's family to clear up the situation and stressed that while working to obtain clarification and transparency in the matter, "the personal rights of those affected should also be preserved."

An in-depth examination of the Congregation for Clergy's archives in 2016 showed that no other allegations of sexual misconduct had been made against van Straaten, ACN said. They also denied that the founder sympathized with fascist ideas, saying he "condemned dictatorships and opposed them decisively."

Van Straaten launched ACN in 1947 and led the organization until his death in 2003. It was re-established as a papal foundation in 2011, and "all areas of the organization were modernized," including management, and guidelines on abuse prevention were introduced.

ACN said its service to persecuted Christians "remains at the center" of their work, and insisted that the organization will continue "to carry out this task thanks to the trust of numerous benefactors on all continents."

They pledged to do everything possible "in order not to disappoint the trust of benefactors in the future," so as to ensure they can continue their service to Christians worldwide.

In their statement, ACN said the organization "deeply regrets the allegations and distances itself from any behavior that Father van Straaten is accused of."

They said the "safeguarding guidelines" to prevent sexual abuse implemented both internally and throughout the organization's international projects is a concrete way they are working to prevent similar incidents from happening in the future.

Van Straaten now joins the growing list of founders of major Catholic organizations to be accused of some form of abuse, including Legionaries of Christ founder Marcial Maciel, the Sodalitium Christianae Vitae founder Luis Fernando Fiagri, the Monastery of Bose founder Enzo Bianchi, and the founder of the L'Arche community, Jean Vanier.